Nigerian Army arrests soldier who pleaded not to shoot EndSARS protesters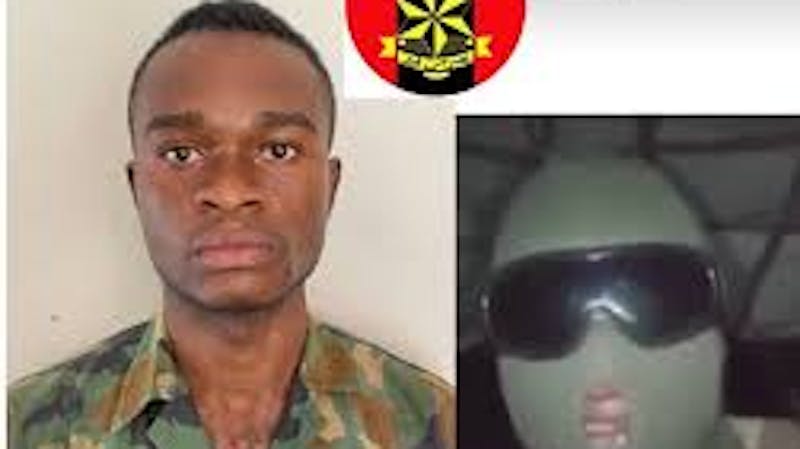 The Nigerian army has announced that it has arrested the soldier who recorded a viral video, asking his colleagues not to shoot at #EndSARS protesters.
The soldier is identified as Lance Corporal Harrison Friday and has been arrested by the Nigerian Army.
The announcement was made through Nigerian Army Twitter handle on Wednesday morning October 21, 2020, saying that the Soldier committed a cybercrime.
"The hooded soldier has been apprehended", the tweet read.
"The hooded soldier hiding behind the mask to commit cybercrimes has been apprehended in the ongoing cyber operations, in support of operation smile VI. Be rest assured criminals have no hiding place".
Earlier before the arrest, Corporal Harrison made a video which he posted on social media where he masked his face, pleading with his fellow soldiers not to kill any EndSARS protester.
In his statement, Lance Corporal Harrison said that if Nigerian is in good shape that no one will be travelling to outside countries in search of greener pasture.
He also reminded his fellow soldiers that the people they are ordered to kill are their brothers and sisters.
Harrison also revealed the little amount they pay some soldiers. According to him, the meagre salary is the major reason some soldiers are running out of the country to search for greener pasture.