Nigerian Army reacts to attack on Gov. Zulum's convoy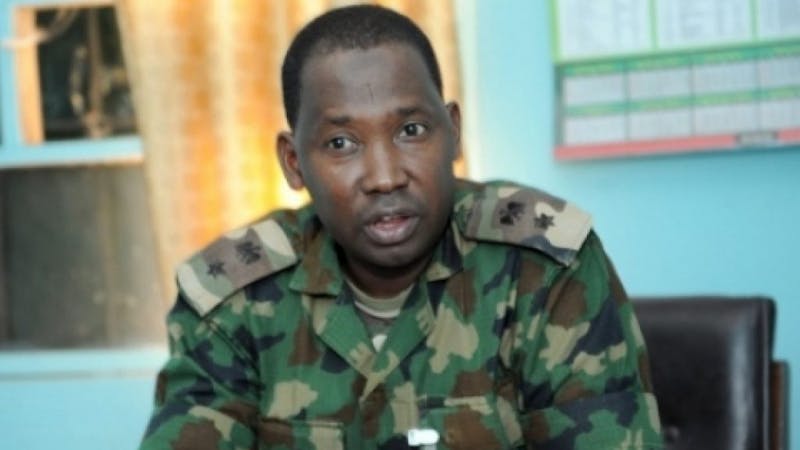 The Nigerian Army has spoken as regards the Boko Haram attack on Borno State Governor, Babagana Zulum.
Earlier this morning, Clacified reported about an attack on governor Zulum of Borno state on his way to share palliatives to Internal Displaced Persons IDPs at Baga one of the troubled parts of the state.
Army Spokesman, Sagir Musa, in a statement on Thursday confirmed the incident as an ugly and sad one.
He pointed out that the details of the incident are still sketchy and under investigation.
Musa announced that investigation has commenced while efforts are ongoing to comb the area, "intending to track down and deal decisively with the attackers."
The Army claimed that normalcy had been restored in Baga, "With socio-economic activities picking up."
The statement assured Nigerians that the incident would be adequately handled to avoid future reoccurrence.
He further said the military would continue to discharge its responsibilities professionally and respect fundamental human rights.
The people of Baga and Borno were enjoined to continue to provide credible information to security agencies.
After the attack on Zulum's convoy, the governor went ahead and blasted the Commanding Officer in Mile 4, mincing no words in expressing his disappointment at the inability of the military to rid Baga and environs of insurgents.
"You have been here for over one year now; there are 1,181 soldiers here; if you cannot take over Baga which is less than 5 km from your base, then we should forget about Baga. I will inform the Chief of Army Staff to redeploy the men to other places that they can be useful," Zulum said.
"You people said there's no Boko Haram here, then who attacked us?"
The governor further said the attack had shown lack of commitment from the military.