Nigerians hit at Buhari for comparing Suadi Arabian oil price with that of Nigeria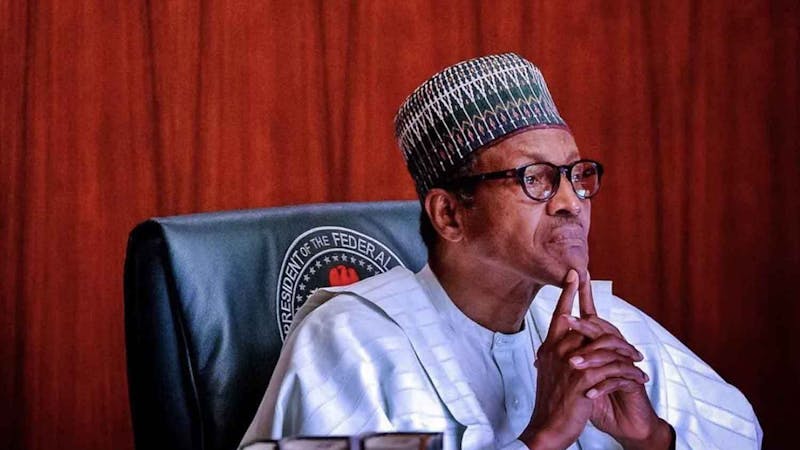 Following the celebration of independence yesterday, October 1, 2020, in Nigeria, the citizens have asked President Mohammadu Buhari to increase the country's minimum wage to level with Saudi Arabia since he compared oil price between the two countries.
President Buhari tweeted in his official account comparing the price of a litre of fuel in Suadi Arabia with the price in Nigeria and stated that the price in Nigeria is higher than the Suadi Arabians.
Nigerian citizens frowned at his tweet and hit back on him, asking him to check the minimum wage of Saudi Arabians and make Nigerian minimum wage equal to that of the Asian country.
In the tweet, Buhari said: "We sell petrol at N161 per litre when same is sold at N168/litre in Saudi Arabia, N211/litre in Egypt, N362/litre in Ghana, N362 in Chad, and N346 in the Niger Republic among others.
"It does not make sense for petrol to be cheaper in Nigeria than Saudi Arabia.
"Fellow Nigerians, to achieve the great country we desire, we need to solidify our strength, increase our commitment and encourage ourselves to do that which is right and proper even when no one is watching."
Reactions from Nigerians
Take a look at some reactions from Nigerians on social media to the President's tweet.
Roland Tebowei, PhD: " Sir, there is a wide gap between the Minimum wage in Saudi Arabia and Nigeria.
"Minimum Wage in Saudi Arabia: 3000 Riyal = 305, 805 Naira
"Minimum Wage in Nigeria = 30, 000
"It is obvious from the above that it makes sense for fuel to be cheap in Nigeria compared to Saudi".
Bello Rabiu Isa: " This Man at it again comparing the price of PMs in Nigeria with that of Saudi Arabia. Is Nigeria as developed as Saudi Arabia? Why can't you compare our minimum wage? Is the level of poverty the same?"
Lawal Eniola: " Saudi Arabia's minimum wage is #300k compare to your 30k and not even all-state pay the so-called 30k In Saudi Arabia, Government takes care of their citizens unlike you Mr President, Comparing your government with Saudi Arabia is like Comparing Barcelona with Aston Villa".
Aisha Alkali: " How much is Saudi's Minimum Wage? It is N305,941.41 Nigeria's Minimum wage is 10% of that.
"We should, in a real sense, be buying a litre at 10% of what they buy = N16.8/L since we are being compared! We are disappointed in you! Happy I didn't vote you last election!"
Engr. ovasabi: " Is their currency depreciating like the way Naira is depreciating? Ghana has one of the strongest currency in Africa. 1 Ghana Cedi = 5.79 USD. We can't base our economy about our neighbourhood but rather the main world market you are trading with".