Nigerians react as Army kick-off fresh chase for Shekau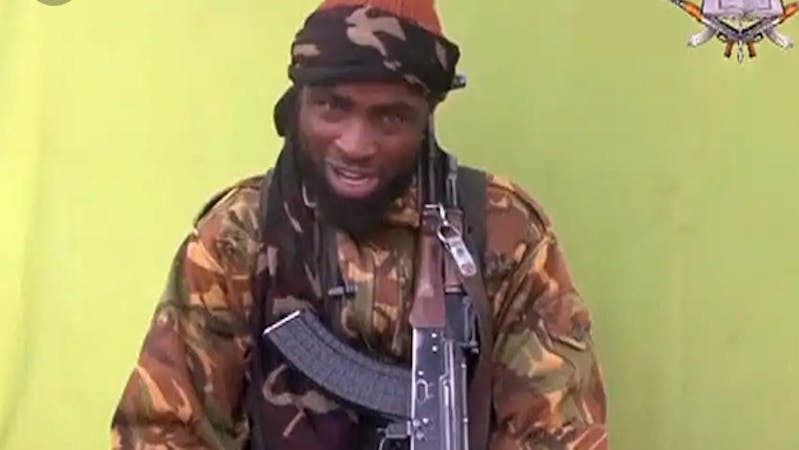 Nigerians on Twitter have reacted against the announcement made by Chief of Army Staff, Tukur Buratai, on Wednesday at the Civilian Joint Task Force (CJTF) Super Camp Chabal, close to the capital, Maiduguri.
Tukur Buratai had released a new list of 86 wanted Boko Haram terrorists and sponsors including the Boko Haram commander, Shekau.
Brutai said Nigeria army would be launching a manhunt against Bokoharam commander Shekau.
This is coming few weeks after Army under Buratai had released thousands, in what they called 'rehabilitated Boko Haram' into the society despite continued terrorist attacks.
The announcement created outrage on Twitter as Nigerians tagged it to be the greatest joke of the 21st century. Many lambasted Nigerian army for such insensitive information to the public.
Some reminded the government and Nigerian army that they had announced the death of the Boko Haram commander Shekau to Nigerians for over four good times.
See reactions:
@OurFavonlinedoc wrote, "Between 2009 and 2016 alone, Govt had declared Shekau dead 4 times and "fatally wounded" once.
Today in 2020, the Nigerian Army made posters, rented canopy and called DJ Sambisa to announce they are "looking for" Shekau. The same govt that "pardons" terrorists—total disgrace.
Spreading Fake News on the "victory over terrorism" is the govt's biggest project in Nigeria."
@Nwafresh wrote, "Even with the epileptic power supply in this country, Shekau don died more than my phone battery I swear down."
@Fames wrote, "So it's confirmed that's the Nigerian Army shares fake and harmful news aimed at deceiving the public. Many times they've said Shekau is dead, now they are saying he's among the most wanted names. Which one is the fake news? This one or the one that he has been killed?"
@IZU tweeted, "Nigeria Army never televised how they'll go chase the unarmed #EndSars protesters who are doing what's constitutional.
Now, they're entertaining Nigerians with how they wanna go have their regular visits with one of their most prized asset; Shekau, a terrorist."
@Micheal Jordan posted, "When I think of how the Nigerian Army is handling Boko Haram and Shekau, I wish I could switch to Wakanda mode and truly end all this."