No Nigerian affected in Beirut explosion - FG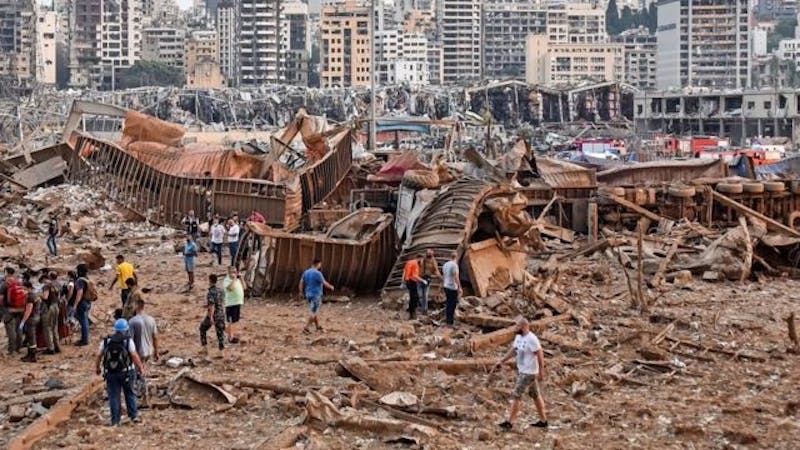 The Federal Government of Nigeria has confirmed that none of its citizens was affected in the terrific bomb explosion that occurred in Beirut city of Lebanon seven days ago.
The explosion, which was reported to be caused by 2,750 tonnes of ammonium nitrate stored in a warehouse for six years, claimed the lives of over 160 people and injured up to 6000 people.
The Ministry of Foreign affairs sympathized with the Lebanese Government over the horrific incident on Monday in Abuja.
The spokesman to the ministry, Mr Ferdinand Nwonye, stated that the Federal Government in solidarity consoled the Asian country in the recent situation that happened to them.
The statement read, "The Federal Government of Nigeria wishes to commiserate with the government and people of Lebanon over the August 4, 2020, deadly explosion that occurred in the main seaport in Beirut.
"The Ministry of Foreign Affairs wishes to inform the general public that reports from the Embassy of Nigeria in Beirut indicate that so far, there is no reported case of Nigerian nationals among the dead, but the host authorities are still assessing the impact of the damage caused by the massive explosion."
The explosion has caused riots in the streets Beirut with the citizens of Lebanon laying the blame on the Lebanese government. Reports are claiming that the government was aware of the tones of ammonium nitrate that lead to the explosion.
Lebanon citizens protesting in the streets of Beirut city
The riots led to the resignation of some ministers who stated that their colleagues are also on the verge of resigning too as they claimed to be disappointed with their present government.