Police officers killed in Kogi as robbers attack bank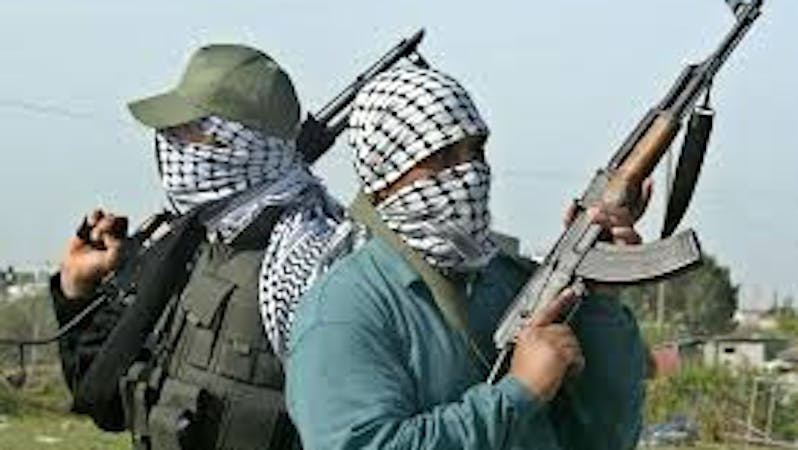 Armed robbers on Thursday evening by 4 pm attacked old generation bank in Isanlu under Yagba East Local Government Area of Kogi state.
The arm robbers were reported to invade the bank and started shooting sporadically with stray bullets hitting several persons.
According to an eye witness report, the robbers forced their way into the banking hall using dynamite to destroy the security doors of the facility. 
He added that an undisclosed amount of money was carted away by the bandits during the attack. 
It was also gathered that after they finished robbing the bank, they found their way to a police station in the town and killed the DPO and seven other police officers.
"They attacked the community police station and killed so many officers, even passersby were not spared," the eyewitness said. 
The police are yet to release an official statement as it regards the incident.
However, Kogi State governor, Alhaji Yahaya Bello has called on security agencies in the State to go after the criminals who participated in the robbery.
Governor Bello gave the directive in a statement released by his Chief Press Secretary, Onogwu Muhammed in Lokoja, the State capital.
While sympathizing with the family of those who lost their loved ones in the unfortunate attack, Bello described the incident as unacceptable, dastardly and cowardly, imploring security operatives to apprehend the perpetrators.
Governor Bello charged residents of the State to readily assist the security operatives, in their way, by providing useful information to help combat crime in the State.
He assured the people of the State, protection from the hands of criminals.
Similarly, Senator Dino Melaye also expresses shock over the incident as he commiserated with the traditional leadership, people and residents of Isanlu town.
Melaye described the robbery attack and loss of lives as sad and unfortunate. He, therefore, stressed the need for the people and residents of Kogi State to be more security conscious.
He also called on the state governor, Yahaya Bello, to be more proactive about the failing security of the Confluence State.