Police raids Delta Signatious hotel, arrests two staff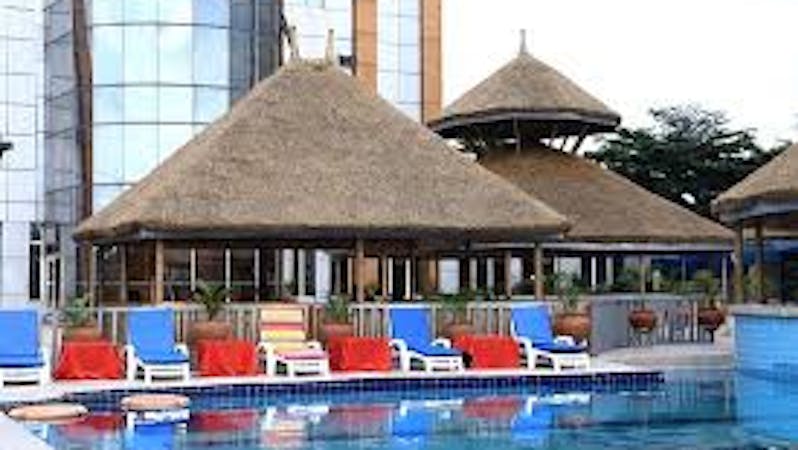 The Police on Friday raided Signatious hotel purportedly owned by a former Minister of State for Education Olorogun Kenneth Gbagi and arrested two staff of the hotel.
The cause of the arrest
The arrest is as a result of an outcry by members of the public especially human right activists who staged a peaceful protest around town today for alleged maltreatment of staff working in the hotel.
The protesters carried placards with inscriptions such as, "Stop the violence against women", "Female dignity matters", "Delta lives matters" amongst others.
On September 17, 2020, Gbagi allegedly filmed four of his staff members naked, one of whom was a married woman in the presence and with the assistance of some armed mobile policemen and mandated other workers to watch the video.
Gbagi who alleged that the staff stole N5,000 further went ahead to hand them over to the police after the dehumanizing act. The (four) staff were granted bail on Monday through the intervention of some anti-corruption and human rights activists who took up the matter.
According to the victims' legal team, led by Mr Kunle Edun of Tri-Lex Partners law firm:
"After the guest's stay, he gave our clients the sum of N105, 000 as tips for the good time that he had at the hotel. This again is not unusual in the hospitality business. That the hotel did not lose any money neither was any alleged to have been stolen"
Agitation and Police confirmation
One of the human right activists, Comrade Israel Joe who addressed the press disclosed that
"The IGP has ordered for the arrest of Gbagi. But we are not satisfied. I demand that the hotel be sealed immediately, and he (Gbagi) should be declared wanted and made to face the law."
In the same vein, Hon. Ogbevire Ashubu said all Staff should stop working at the hotel with immediate effects. Other well-meaning Nigerians led their voice to speak against the sacrilegious act.
Hon. Ibebe Rufus Akpobome on his Facebook timeline, said, "Kenneth Gbagi has failed. He should be prosecuted. I stand to support his arrest."
It was equally gathered that the former minister terrorises his tenants too not only his hotel workers. The Delta State Commissioner of Police, CP Mohammed Hafiz Inuwa has confirmed the arrest of the two hotel Staff.
"It is true; arrests were made based on the report we received regarding the incident that happened. Already, I have directed a thorough investigation into the matter because nobody is above the law. The law of this country is not a respecter of anybody.
So, our investigation is going to be total. We are assuring that whoever has a hand in that case, during the investigation, the truth will eventually come out."