Protesters set Central Police station Nnewi ablaze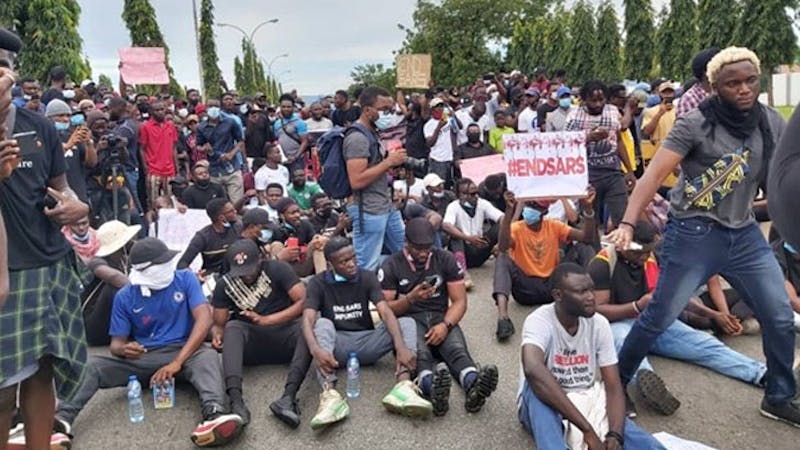 Angry EndSARS protesters have set the Central Police Station at Nnewi, Anambra State on fire as Nigerian youths continue to fight for a change in governance.
According to reports, many people visited the police station collecting their motorcycles which were seized by the police a long time ago.
The police officers were nowhere to be found while the protesters were all over the police station roaming in and out the station.
The government of Anambra has currently declared a 24-hour curfew starting from 7:00 pm.
Different issues and events have occurred in the past few days in relation to the EndSARS and EndPoliceBrutality movements across different parts of the country.
Unfortunately, the President of Nigeria, Muhammadu Buhari is yet to address the nation regarding the issue at hand.