Seven students including teacher kidnapped in Kaduna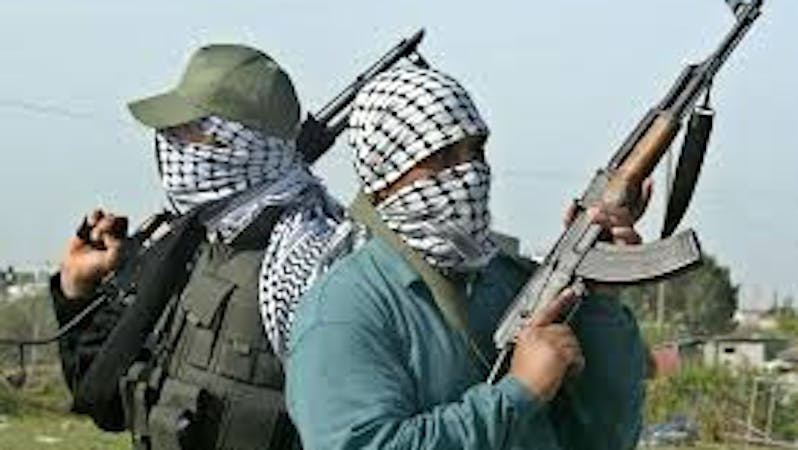 Unknown Gunmen have kidnapped seven students along with their female teacher from a secondary school in Kaduna state, killing a vigilante and vandalising a church.
Reports have it that the attackers were on 20 motorcycles as they stormed Damba-Kasaya village shooting sporadically.
According to an eye witness who briefed the press about the ugly incident, he said ''The gunmen arrived around 8:00 am and went into the Prince Academy where they took away the seven students and their teacher who was coaching them for their upcoming senior class exams.
We don't know where they took the hostages; they have not made any contact. We hope they don't harm them."
A local vigilante was killed in a gunfight as the soldiers and a local protection force pursued the kidnappers.
The gunmen raided deserted homes, stealing money and personal belongings while the residents fled into cornfields, a resident Iliya Bawa who confirmed the abduction said.
The attackers also broke into a church and vandalised musical instruments before soldiers arrived in the village, forcing them to flee.
There has been an upsurge in Kaduna for incessant killings, kidnap and destruction of property.
Many individuals and groups spoke against this menace; however, it doesn't seem it will end soon.
Former Deputy Governor of Central Bank of Nigeria, CBN, Mr Mailafia once lamented against these indiscriminate killings in Kaduna, and he alleged that Federal Government might have a hand in it as their actions portray that.
Also, Mailafia in a recent development resigned from the National Institute of Policy and Strategic Studies, NIPSS giving reasons that he can't be serving Nigeria wholeheartedly while genocide is being committed against his people.