Unrest in Kaduna as gunmen kill 9, raze houses in fresh attack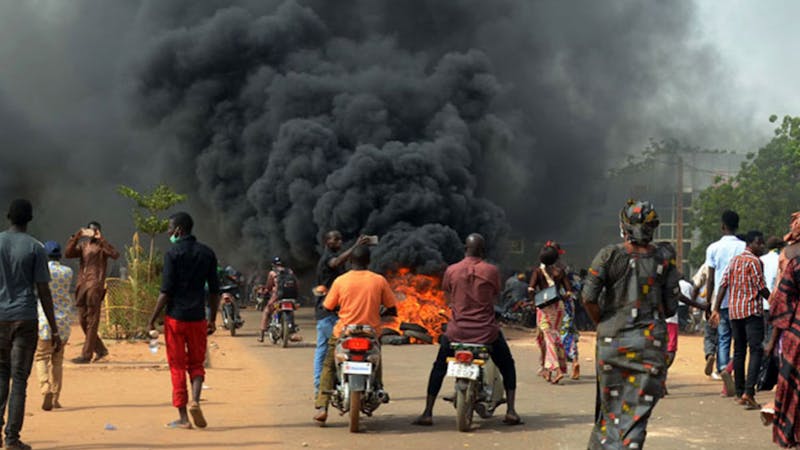 Kaduna has witnessed another attack as gunmen suspected to be herdsmen on Wednesday morning attacked Tudu village in Doka, Kufana District of Kajuru Local Government Area, killing nine persons, and setting many houses ablaze.
According to report by residents of the area, armed bandits numbered over 15 came around 9.00am, and started shooting sporadically, as nine people were killed, while houses were set ablaze.
The gunmen came around 9.00 am and started shooting. Many people were running to different directions, shouting. Though, I ran for safety, and hid somewhere closed to the village. They operated for about 45 minutes'
Report has it that before the security could arrived the place, the shooters have operated and left.
However, Kaduna State Police Public Relations Officer, ASP Mohammed Jalige is yet to confirm the incident as he was unreachable by the time of filing this report.
There has been an unrest in the state has bandits and fulani herdsmen keep attacking the state thereby causing displacement to the indigene of Kaduna state. Series of children have lost their parents in the cause of different attacks the state has witnessed.
The Adara Development Association, ADA cried against killing and kidnapping of their indigenes by bandits.
The association said no fewer than 107 persons have been killed, 49 injured, about 66 persons kidnapped, 111 houses burnt, 32 villages destroyed and about 20,000 displaced from January, this year to date in Adara community.
Recall that this same situation has brought the governor's wife under attack last week by some Nigerians who feel she is not speaking up against the killings in southern Kaduna but instead was celebrating her 800th followers on Twitter.