5 strong lines Nigerian playboys use to initiate "situationship"
When it comes to wooing women, please give it up to our Nigerian men. They have that sleek way of getting women to fall for them (especially the rich, handsome dudes) even if it means being deceptive.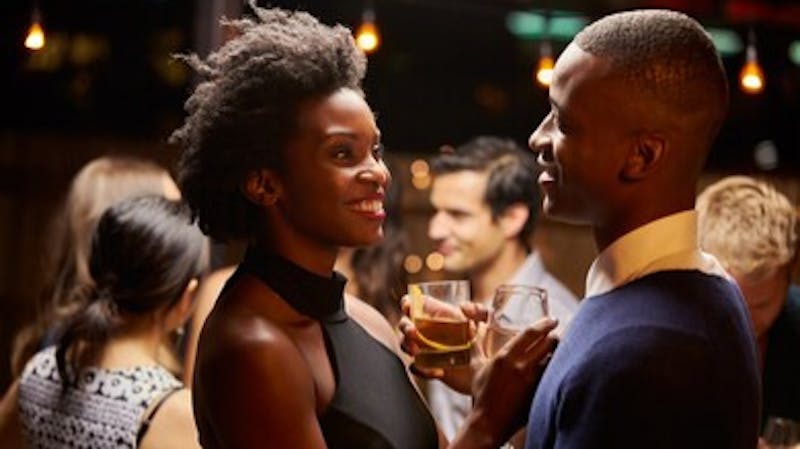 When it comes to wooing women, please give it up to our Nigerian men. They have that sleek way of getting women to fall for them (especially the rich, handsome guys) even if it means being deceptive.
The fact is that not all men are ready to settle. Some want a fling. Some just want to be "friends with benefits" what people call 'FWB'. But how many of our women want that?
Perhaps, in the western world, it wouldn't be an issue as both men and ladies over there have more liberty of being free-spirited and living their lives as they want but, it doesn't exactly work the same way in Nigeria.
I mean, in Nigeria, why else will you be dating a man if not for marriage? Everyone expects that the result of your dating, relationship, courtship (call it whatever) would be marriage, especially for the ladies.
Also, when you start getting to a certain age, you start hearing questions like, "when will you get married", So, you are not married yet?" from some 'ill-mannered' folks. So what time do you have for the 'unserious relationship'?
Some men, knowing that they are not ready for that commitment, have devised ways and 'safe words' for boycotting commitment or serious relationship to a lady.
If you don't read in between the lines, you might not understand what these lines mean. You will likely end up with years wasted being tied down to a man that doesn't see a future with you.
Many Nigerian women would be familiar with some of these crafty lines used by our men. Here we go:
1. Let's see how it goes
O se! God is Good Motors, where are you travelling to? If your man told you this and you don't intend to take that journey of no direction with him, better ask him to bring you down now. Alight the carriage when it is still early to.
If you plan on getting to Lokoja and he takes you to Akwa Ibom don't come and complain. "Let's see how it goes" means, girl I'm not ready to do the ride and die with you. If it goes bad, I'm going off this "ship" without looking back.
Is that what you want? Think about it.
2. Let's move with the flow
Weldone o, River Niger and River Benue. The thing is in many cases, after meeting, the flow gets disrupted at some point with the man taking the flow to the opposite direction.
Are you asking why? Well, it is because he wasn't willing to steer flow in the right direction in the first place. He's just there for the moment. He only just wants to live the moment with you; no thoughts to be given for the future.
3. I love you, but you deserve better
They usually use this line when they are tired of whatever it is you two have. Some women have had this line dropped after many years of being together.
Okay, this particular line is not specific to men alone. Let's admit women, too use this line on men. So, if you get a line like this early enough, you are even lucky to have dodged a bullet. Run!
Don't look back or wait to show them why they are what you deserve. It might end in tears. If they think they are not good enough for you and made that known to you, kindly let them be.
4. I like you, but I don't want the drama that comes with a relationship
Unless you are a 'dramatist' or you also don't want a relationship, don't be too comfortable with this statement. Find your way; you'd definitely meet someone ready for the relationship drama.
They are probably not ready, or you are not the one they want. Otherwise, they wouldn't mind relationship dramas with you.
Watch it, ladies. This usually comes from a man that wants to waste some months or years of your life. Oh well, unless you don't mind.
5. Let's have something open and mutually beneficial without drama
This one is big grammar; don't allow them to confuse you. It's the same as saying "You can't be the only woman in my life. I'm not interested in settling down with you alone".
Most times, it is those that use this sort of complicated grammar that back it up with statements like, "You are not a kid anymore. We are both adults. We should both enjoy the mutual benefits".
Which "benefit", if not sex? My people will say, "Ogbeni shift one side make we see serious people". Please don't allow them to play you with the Queen's English.
The problem is that many women fall in love easily, even before the relationship starts. Some already have their spec in men, and when such 'dream man' chats them up or says "hi" to them, they are already head over heels. They forget what they want.
First, what do you want? Are you in for just the fun, the fling, the "living in the moment"? If that is what you want, then you have nothing to worry about with these lines. In fact, they are the perfect suit for what you want.
But if you want something more, a defined relationship, one with direction, a committed relationship, then, you shouldn't stay back when a man engages you with these lines.
If you want a serious relationship that is defined, ensure you don't get emotionally attached until they tell you they want something more with you as well. This to avoid "stories that touch".