BBNaija Ozo and Nengi case study: Why a "no" should be taken as a "no."
Love is a beautiful feeling, and there is an excitement that comes with pursuing your love interest, but one ought to understand when a No answer literally means "No". Let's look at Ozo and Nengi relationship.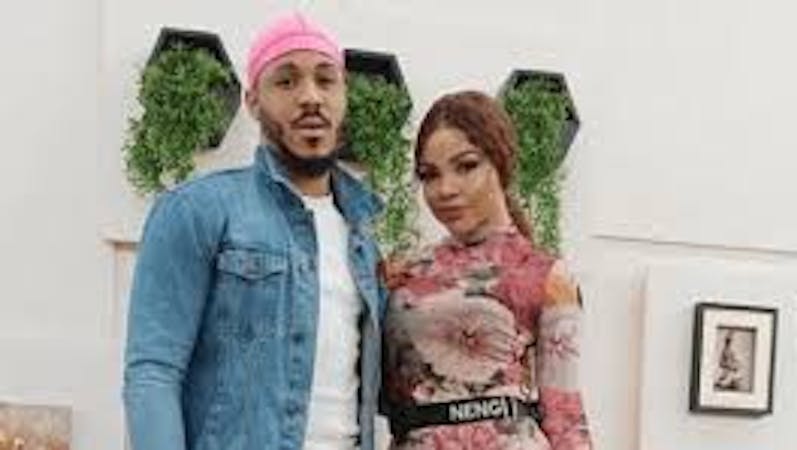 It is common to experience unrequited love. Many people have experienced unrequited love. The scenario is one that plays out repeatedly. A situation whereby you fall in love with someone, but it turns out he/she does not feel the same way about you, just like in the case of BBNaija Ozo and Nengi's relationship.
In a situation like the one described above, it is always difficult to quit as the one in love believes that further and consistent pursuit may get the other party to say yes.
While there is the saying, "Don't give up on something that you want, it is always important to note when to halt and take a "no" to be a "no" answer.
It is crucial to discover when no should be the final answer and take it to be a no answer as further step may be suffocating for your love interest.
The relationship between the former Housemates of Big Brother Naija BBNaija lockdown season, Nengi and Ozo forms a perfect case study.
Ozo and Nengi relationship now is on a friendship level. Ozo and Nengi are not dating now. However, we write this based on what transpired between the two in the Big Brother Naija house.
Ozoemena "Ozo" Chukwu who hails from Imo state happens to be one of the lucky ones who made it through to participate in the Big Brother Naija Television reality show, season 5.
He came into the house to compete with fellow housemates, and it turned out that he fell in love with a fellow housemate, Nengi Hampson, a beautiful lady from Bayelsa state.
It was more like love at first sight, but it was unfortunate as Nengi wasn't feeling the same way for the young entrepreneur.
Analysing the Ozo and Nengi relationship
Ozo wanted a relationship with Nengi in every sense and representation of the relationship, but Nengi only wanted just a friendship with no string attached.
It was vivid that Nengi does not want to establish any relationship with Ozo as she told Ozo that she does not want any relationship in the house, and she has a boyfriend outside the house.
Ozo never gave up the pursuit. He probably believed that Nengi would say yes if he pressurises her more. He actually made this known to one the housemates that he sensed Nengi would give in if he persists.
Ozo persisted, but Nengi's answer never changed from no to yes, rather she kept on maintaining her stand regarding his love proposal even to the point of Ozo's eviction.
The sad note of the whole event is that Nigerians made fun of Ozo. Many called him names such as 'Mumu', Tony Umez' and so on.
Tony Umez is a popular Nigerian actor known for always playing a role that portrays him as weak when it comes to love.
In many of his movies, his wife always controls him, and he apologises to his wife for any slightest mistake, including the ones that aren't his fault.
Tony Umez was used as a metaphor to represent Ozo who behaves in the same manner.
To the amusement of many, Tony Umez during the course of the whole event tweeted that at no point should he be compared to Ozo for he is better than Ozo in every way when it comes to love.
Many memes were also used to lampoon the fair cute BBNaija Ozo against his pursuit for Nengi's love.
Know when to stop giving a chase
It is of high importance that one should know when to quit pursuing that love and take no to be a no answer; if not for any other thing, for one's respect and dignity.
Ozo might truly love Nengi, but he fails to understand when to quit and when to continue.
Three consecutive times of your love interest saying no to your proposal should signify a red line that she may never say yes to you.
Recall that Dorathy a fellow housemate equally had eyes for Ozo. The ship was sailing, but Dorathy later discovered that Ozo does not have the same feelings for her but has his eyes on Nengi.
At that point, Dorathy did the right thing. She took a step back and quickly quit pursuing her interest further.
Many viewers of the show saw what Dorathy did as sensible.
Judging from Nengi's attitude, it seems she belongs to a group of ladies that like being chased. They will never accept your proposal but will never let you go. Such women possess emotional power and will use it to hold the man down emotionally.
That's why it good to discover when to take no to be a no answer to avoid emotional and heart wreckage.
Here is a scenario that played out countless times: Ozo would announce that he has nothing to do with Nengi, but it would take Nengi just an ordinary cat-walk in front of Ozo, and he would be seen running after her.
Ozo suffered Mental instability as he was spotted in many cases fuming over Nnegi's romantic involvement with other housemates. Why go through the whole stress and pain for someone that clearly doesn't give a damn about your feelings?
When Nengi got close to Kiddwaya, Ozo was emotionally down. Even though Nengi had told him (Ozo) countless times, she was not interested in any intimacy with him.
Ozo refused to let go and thereby suffered emotionally, which must have contributed to his eviction. Those who liked him at the onset of the show became annoyed with his "immature" behaviour.
At the beginning of the game, Ozo was loved, but as he engaged in a fierce love pursuit of Nengi, he got distracted, and many hated him for that thereby leading to his poor votes.
Ozo before his eviction got two strikes. The second one came from him writing a love letter to Nengi against the BBNaija house rule.
Despite the whole moves Ozo made in the house to get Nengi to fall for him, Ozo and Nengi relationship now is still not a romantic one. It is still on a platonic friendship level.
The point of all these is that once your love interest repeatedly says no, you should take the no, respect their wishes and walk away with your head held high. This is to avoid emotional trauma, psychological instability and distraction.