Common mistakes to avoid when sending out CVs
The Curriculum Vitae is the first impressions of you that employers get and if you flunk it, you might as well kiss the job goodbye. Avoid making these common mistakes when sending out your CVs to job recruiters.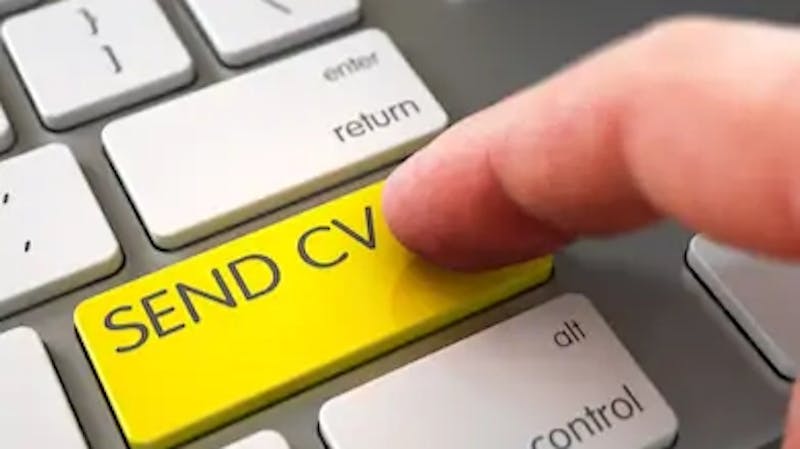 The Curriculum Vitae is the first impressions of you that employers get and if you flunk it, you might as well kiss the job goodbye. The point where you send out your Curriculum Vitae to a potential employer is just the first stage of the selection process.
If you don't pass that first stage, there won't be a second stage for you, which is the stage where you will be called in for an interview.
To avoid the employer tossing aside your application without even giving it attention, you should avoid making these common mistakes when sending out your CVs.
Never start your CV with "Curriculum Vitae"
Some job applicants make the mistake of having the words "Curriculum Vitae" starting up their CV. You don't have to do that. The employer already knows what you sent in is a CV. You should instead start with your full name boldly written using a larger font size.
Use an Email address that speaks of professionalism
The email address you use says a lot about your maturity and professionalism. Don't go using an email address like sexyqueenlola@yahoo.com. Use an email address with your real name. If the name is already taken, you can add some numbers to it.
If your previous email address doesn't look mature, you can go ahead and create another and use it primarily for formal occasions such as job applications.
Match the address on your CV with the job location
This may look like it is not relevant, but then, the reality is that job recruiters will always consider people with address closer to the job location than people living farther away. Even if you don't reside around the same area, you should look for someone, maybe a friend or family living close by that you can use their location.
Keep Personal data simple
In most cases, the information we include in these sections is not even necessary. You don't need to add things like your religion, date of birth and nationality. You might add age if age was specified in the job advertisement. However, if the age doesn't favour you, don't indicate. Keep them in suspense and sell your skills.
Also, under the educational background, it should have just the name of your school, course of study and the year you graduated. Don't bother specifying the year you gained admission, just the year you graduated is enough. Remember some people who gained admission in 2013 could graduate in 2019 for a 4-year course
The subject of the email should bear the job role
Put down the job position you are applying for as the subject of the email. Also, when saving your CV on your PC or phone, don't; save it with random names like "My CV" or "My Curriculum Vitae". Instead, save it with your full name.
Avoid submitting a "blank CV"
Okay, I know the young fresh graduates would protest here and say they do not have any work experience and all that, but what about certifications? Some of us made that mistake while in school, but if you are still a student reading this, don't take it lightly. Take courses online, learn skills, they will help you in the world out there.
A potential employee will expect to see what you have been doing with your time, how you have been developing yourself. It will help them ascertain if you can add value to the organization or not. If you are working already, you can take your weekends to enrol and run programs and certifications.
You should state your work experience, where you work as well as your responsibilities. If you aren't working there anymore, write in 'past tense'. However, all work experience need not go into the CV except for those that relate to the job.
Compose the email as a fresh mail
Do not forward a CV you sent to a previous email to another potential employer. You should open and compose a new email then, upload your CV to it and submit.
You should also avoid leaving the email page blank. That is more like an eyesore. You can simply copy your cover letter and paste it on the email page.
Don't ignore the referee section
Some prefer not indicating referees unless requested, but if you are adding your referee, you should write their full name, address, email address and phone number. Also, you should make sure they are aware you are using them. If you are using a family member, don't use the same surname.