Covid-19: How to be productive while working remotely
Working from home or an office need not be a barrier, the most important thing is that you are solving a problem and you have to stay at the top of your game. Here, we look at how you can stay very productive while working from home?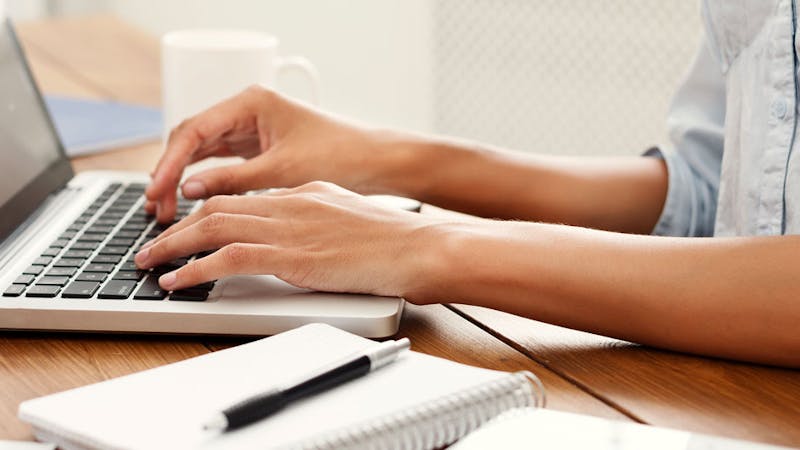 It doesn't really matter your reason for working remotely, you can still have a good start and maintain high productivity. Here are ways you can work effectively from home.
Set up a plan
This is what you should do even before you start working from home. Working remotely doesn't really work well unless a plan is established.
If you are working around your family, you should be able to figure out where exactly you want to pitch your work tent, your working hours and what you are working with.
There is hardly an effective remote job without a working computer thus, you should be sure yours is set up and ready to use.
A means of communication with your working team should also be established. If it is through a phone call, then you should ensure that you have the right phone numbers to call.
Set up a workspace
This should be a vital part of your plan. Where you work will determine how productive you will be. Being in a room where you are constantly being distracted will hardly help you achieve your work goals for the day.
If there are enough rooms in the house, you can select one and turn it into your workspace and dedicate it to use during work hours.
Set alarms and stick to your work time
When working from home, you may be tempted to be nonchalant about time management. Now is even the time to prove that you are a great manager of your time. Don't let laziness and procrastination get the better part of you.
Things are not meant to change simply because you are working from home. If you use to wake up by 5 a.m on a normal day to prepare for work, do not slack on doing a similar thing now that you are working from home. Get up, make, breakfast, sort out other house duties and prepare for work.
Prepare for work: Get dressed!
Okay, this may sound extreme but it really is not. If you are treating the home office as if it were your office out there, then, why skip this part? You may not go all out with the suit and tie but go in between casual and official.
Remember, you may need to participate in a video conference at one point or the other, you won't want to be caught doing so in your nightie.
Again, when you are dressed for work, it puts you in the right frame of mind, you gain more confidence and you are more likely to pay attention to details.
Stay connected
Even if your organization decides its better for employees to work remotely, you should know you are still a team only that you are separated by distance.
Distance shouldn't be a barrier to optimum productivity. All you need to do to keep work flowing smoothly is to ensure you stay in touch with other team members.
This is where the question of network connectivity comes in. How strong is your network? Make sure it is sorted out even before you commence work.
It is fortunate that we have lots of digital tools at our disposal to stay connected these days. There is email, there is Skype, Google Hangout and instant-messaging tools that will help you organize workflow with your team.
Stay connected while working remotely
You can always change your work setting
Working every day from one room all alone with the same theme setting, drape and art frame could be boring especially as the days go by.
Freshening your view can help. You can decide to move the table to get a view of the countryside from the window, change the drapes or add a flower vase to the room.
You can even decide on some days to grab your laptop and head out to the balcony or the garden and get a breath of some fresh air. This can help enhance your productivity.
Take a break from work
"All work and no play..." well, you know how that ends. While you try to increase your productivity, remember that staring at your screen for long is not advisable irrespective of the environment.
Don't get all stuck up with work because you are working from home. Go for breaks.
Take a break for lunch. Taking a short break to attend to your home chore is also allowed . Switching off work for a short while will help get you all freshened and energized once you return to work.