Finding love: 6 types of people you'll meet on dating apps
You see people talk about their relationships and post lovey-dovey pictures of themselves with loved ones and you think its that easy to find love. You might not know how hard it is until you find yourself resorting to dating apps.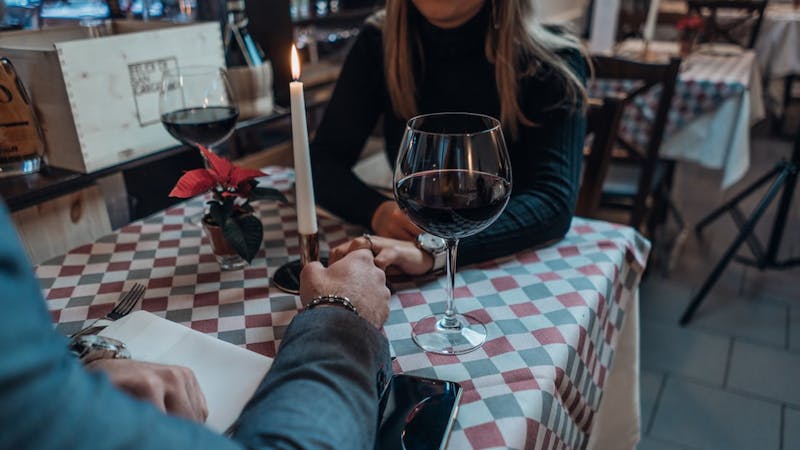 You see people talk about their relationships and post lovey-dovey pictures of themselves with loved ones and you think its that easy to find love. You might not know how hard it is until you find yourself resorting to dating apps.
However, if it comes down to using dating apps, you should be ready for everything that comes with it. Truth be told, dating apps are hardly only for people seeking to find love.
It doesn't mean it is impossible to find love in those sites, but hey, you should be ready to deal with the other side of it.
On a typical day, you are bound to stumble on different types of people on love apps like Tinder. You'd be surprised that people seek various kinds of relationships on those sites.
Your saviour would be if you are lucky to get yourself hooked up with someone who wants exactly the same thing you want and fits into your type of person. Then, you both can take it up from there.
Now, here are the six types of people you are most likely to come across on dating apps. You are likely to belong to one of the groups; gear yourself up to stumble upon the others.
The sex workers
These set of people are not there for the love talks. Heck, they are not even interested in if you are married, single or seeking love.
They simply want to hook up with you, have sex or offer whichever service you request for in exchange for money. You will find them with bios like, "hookups only", "+18", "matured minds only".
Nowadays, they are not secretive about what they want. They make it clear on their bio and might as well tell you that straight away that they are all for the fun and the money.
The scammers
Just as scammers are roaming about on popular social media platforms like Facebook, Instagram, Twitter, so will you find them on dating apps. Everything about these ones are filled with lies, starting with their bio.
Some of them are not good at the scamming game though, and if you are the smart type, you will decipher easily. For instance, how do you see the fact that Irine, a Caucasian woman residing at Ikeja, Lagos is CEO at unemployed?
If you are signing up to a dating app, you have to be careful out there. Online scam is real and can happen to anyone who isn't careful out there.
Those seeking friendship
It is not surprising that some people on dating apps are just seeking for friendship. They don't want commitment and are not interested in the long-term, intimate relationship.
Make no mistake about it, they might not turn down sex if you two get to hook up, but they just don't want to be tied down. They seek just friendship with other people and want to be free birds.
If you are seeking for a life partner, you might as well be wasting your time with this category of people; unless they somehow change their mind along the line of your friendship with them.
The creeps
Okay, this right here are the set of people I usually wonder if they have mental issues. I mean, I use social media platforms and have seen cases of people like this. Why on earth will someone add you up and start a trashy convo?
Sometimes, they have responsible profile photos, but other times, their profile photos speak of their personality. Men in this category will send random pics of the genitalia to you while the females will send you unsolicited nude pictures.
Your block button will be useful here. Well, unless if you find their actions appealing, otherwise, it is easy not to indulge them.
The stalkers
Asides the creeps, there are also the stalkers. Ever been in a situation where you just talked to someone once, and they are already digging into your life? Yeah, they are on dating apps too.
Say "Hi" to them; the next thing is that they view your bio, capture your name, date of birth, place of origin etc. You'd think it will end there, but no, somehow they will find their way to your Facebook, Instagram, Twitter, LinkedIn pages.
Before you type the next words, don't be surprised they already know your favourite colour and best food. It is another "creepy".
Those seeking love and marriage
If this is your reason for signing up, hopefully, you are not discouraged at this point. All the categories listed isn't to discourage you, but you have to know that just as you meet people with different goals and personalities in the real world, so is it in the online world.
The same good people you meet in life are the good people online; the crazy people you meet at the workplace are the same people online, and the bad people are also online.
Thus, it would be best if you braced yourself to come across a mix of characters on the dating apps. People seeking real love and marriage usually state clearly what they want, starting from their bio.
You will see them put up bios like "seeking a God-fearing man", "Financially stable man seeking for a serious relationship" etc. Once they message you, expect them to ask you right away if you are single and if you are ready for marriage.
There are those in this category who just don't want to take it slow. You might even get questions like, "how many kids do you want?" only with your first conversation with them.
Are you on any dating app? Are you thinking of signing up to one? Which of this group of people do you fit into?