Marriage - Part 1: Who is to blame when the husband cheats?
The African mentality and tradition has painted this picture that infidelity is accepted when it is coming from the man but not the other way round. Who do you think should be blamed when a man is unfaithful in his marriage?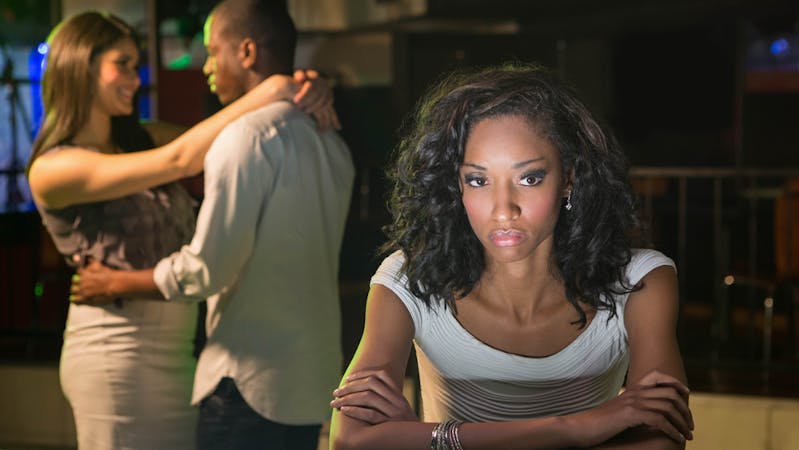 If you are an African especially, you must have heard comments like, "It is in men's DNA to cheat", "Cheating is typical with men, it is very normal".
I would love to call that rubbish. It is never in men's DNA to cheat. Cheating comes from a place of selfishness and lack of self-discipline. Men and women who cheat in relationships or marriages need to take responsibility for their actions and not blame it on 'some nature'.
A video that went viral online prompted me to write this. The video which was recorded in a popular shopping mall at Lagos State showed a woman perhaps in her late 30s or early 40s confronting a much younger lady over an alleged affair with her husband.
The video featured the married woman raining insults and abuses on the alleged 'husband's side chick' who left the mall seemly embarrassed.
From her reactions in that video, one would say that the allegation was true as she didn't even try to challenge, defend herself or fight back. This won't be the first of this sort of video surfacing online.
Coming to social media reaction to this video, lots of people had different views. Some people, (most people actually) were of the opinion that the woman was wrong for confronting another lady when she was meant to tackle her husband who was the main issue.
Some however disagreed with this and were of the opinion that the lady in question (the side chick) ought to be taught a lesson as well.
You would think the debate would end with these two people being blamed (the husband and his mistress) but no,it didn't end there.
Some people still went ahead to drag the wife into this. Some were of the opinion that the wife too is to blame saying that she wasn't as sexy and good looking as her husband's mistress.
One of the commentators actually said, "I don't even know what the man is doing with the wife if he can have such pretty lady as his mistress". He went ahead to justify the husband's action by saying that men are moved by what they see.
I cringed when i came across such comments. I wondered to myself, "Since when did marriage become just about the physical aspect of our partners?" I also wondered if it is now expected of married women to compete with the spinsters and the younger generation just to keep their marriage intact.
I have a lot I'd love to say in order to address this last opinion but i can already tell its would be a long one, a lengthy topic. Thus, I'd rather keep it for our next talk.
Now, let's deal with the current issue. What do you make out of these? Who do you think is to be blamed when a married man cheats?
Do you think the man alone should be blamed or should the mistress share in the blame? What of the wife, should she in any way be blamed? Drop your comments with us let's know your take on this.