Ngozi Okonjo Iweala, a perfect role model for African women
Ngozi Okonjo-Iweala, the new DG World Trade Organisation, is a perfect role model for African women considering her resilience, hardworking nature, mode of dressing and global recognition.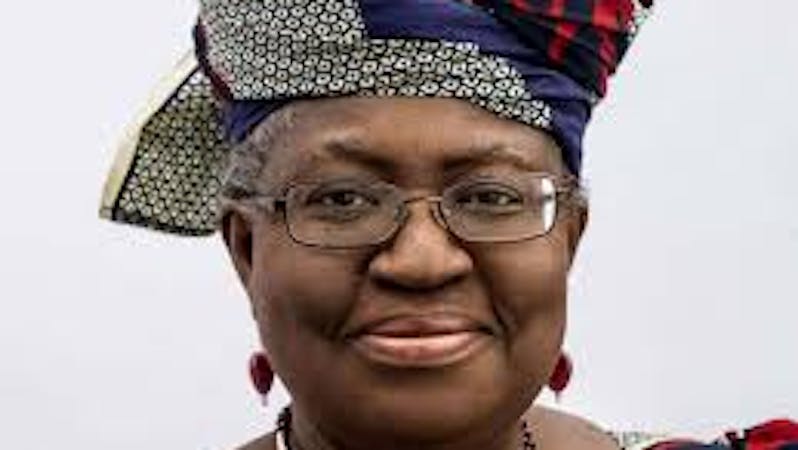 This article will examine the life, biography, and career highlights of one of Nigeria's most significant assets- Dr Ngozi Okonjo-Iweala. She is being seen today as the perfect role model for African women.
Over the years, Ngozi Okonjo-Iweala has steadily climbed the ladder of success and has attained numerous feats, such as serving as Nigeria's Finance Minister.
Her most recent feat was being elected as the Director-General of the World Trade Organization-the first female to attain that position.
Overview of Ngozi Okonjo-Iweala's biography
Ngozi Okonjo-Iweala was born to a royal family on the 13th of June, 1954. She hails from Ogwashi-Ukwu, Delta State. Her parents, Chukwuka and Kamene Okonjo, were professors at the University of Ibadan. Okonjo-Iweala's father is the Obi from the Obahai Royal family of Ogwashi-Ukwu, Delta State.
She had her secondary education at International School Ibadan and St. Anne's School, Molete, Ibadan.
Ngozi Okonjo-Iweala proceeded to Harvard University, where she graduated with AB honours in Economics in 1977. She holds a PhD in Regional Economics and Development from the Massachusetts Institute of Technology (MIT).
Ngozi Okonjo-Iweala is married to Dr Ikemba Iweala, a retired neurosurgeon and emergency physician. 
They are blessed with four children, Uzodinma Iweala, Onyinye Iweala, Uchechi Iweala and Ikechukwu Iweala. One of her sons, Uzodima Iweala, is an American author and medical doctor.
Ngozi Okonjo-Iweala has portrayed a perfect definition of an African woman. She stands as a role model to all African women rising from the initial stage of her career till now, where she can be said to be at the peak.
Dr Ngozi Okonjo Iweala posses many African virtues typical of African, which differentiated Africans from the western world. Therefore, her role in the global economy should be worthy of emulation by all.
Some of her characters and attitudes make her a perfect role model for African women. Some notable things about Dr Ngozi Okonjo-Iweala that are notable and many African women would love to have include:
Her mode of dressing
Determination and resilience
Global recognition
Ngozi Okonjo Iweala mode of dressing
Ngozi Okonjo Iweala is always known to depict the image of an African woman in his dressing code. Despite that, she has worked and still working with the Whites; worldwide. She is known for wearing Ankara and other native wears that depicts African culture.
Recently there was a challenge on social media platforms, especially Twitter, in honour of the noble African woman Ngozi Okonjo -Iweala. The challange was called Be like Ngozi challange.
The challenge involved young African women all over the globe. Ngozi Okonjo-Iweala is well known for her African attire. Whenever you see her, even when on official duty, she is always in African Ankara.
It was an honour that her first day to resume work as the World Trade Organisation Director-General WTO DG was on Monday despite being on Monday that it will be expected everyone wears corporate to work. She wore Ankara and tied her African styled scarf, which has become her identity.
Ngozi Okonjo-Iweala's determination and resilience
Okonjo Okonjo-Iweala is a woman full of determination and resilience. This is evident from the story of her life. As a girl-child, she beat all social norms hindering the African girl from advancing in career to emerge as the WTO DG.
Some Nigerians always assume her noble background paved the way for her success, but Ngozi Okonjo-Iweala says otherwise.
Okonjo Iweala, in one of her interview, said she could trace her determination and resilience to her childhood days.
Okonjo-Iweala traces her resilience and determination to her childhood. She grew up partly under British colonialism and later during the devastating Biafran war when pictures of starving and sick children grabbed world headlines.
"I have lasting memories of children dying around me," she told F&D in an interview.
Up to three million people may have died during the civil war and military blockade, mostly from hunger and disease. A daughter of privilege—her father, is the traditional Igbo ruler, or Obi, of Ogwashi-Uku in southeast Nigeria—the young Okonjo-Iweala worked with her mother, Kamene, in a soup kitchen for the troops.
"Basically, we ran from place to place, and my parents lost everything, everything they owned—all their household belongings, all their savings. "So I spent some time in Port Harcourt with my mother, and we would cook for the armed forces.
"We spent all day doing that. "That was our way of contributing. We had no meat for three years. We couldn't go to school until the last year of the war when my mother set up a little school.
"I had to fetch water from the stream with other children before going to school, do the chores, and go to the farm with my grandmother. 
"So I think first growing up in the village and having that type of focus and discipline—and then growing up during the war—made me very hardy, able to survive in challenging conditions", she said.
Her determination and resilience also got her to the top. Even though she was born into a noble family, she never relaxed and lived on her parents' reputation as many children would. Okonjo Iweala worked hard.
Ngozi Okonjo-Iweala's global recognition
Ngozi Okonjo Iweala has attained all manner of recognitions, including global recognition. It is because she pursued her dreams fervently against all odds.
She started from the grass root and set her eyes on the height of her wishes. Today, she has attained global recognition by being the first woman and the first African to lead the World Trade Organization.
Her story is that of grass to grace. Dr Ngozi Okonjo-Iweala has been the Board Chair of Gavi, the Vaccine Alliance, since 1 January 2016. Dr Okonjo-Iweala brings more than 30 years of development and financial expertise to the Gavi Board.
She has twice served as Nigeria's Finance Minister, most recently between 2011 and 2015 – a role that encompassed the coordinating Minister's expanded portfolio for the Economy. In 2006 she served as Foreign Affairs Minister.
She has also held several key positions at the World Bank, including as Managing Director.
Dr Okonjo-Iweala was a senior adviser at Lazard and served on the Rockefeller Foundation boards and the Center for Global Development.
She is also the chair of African Risk Capacity, a specialised agency of the African Union to help member states prepare for and respond to extreme weather events and natural disasters.
She was named by Fortune magazine as one of the 50 most outstanding world leaders in 2015 and by Forbes for five consecutive years as one of the 100 most powerful women in the world. In 2014, Dr Okonjo-Iweala was recognised by Time magazine as one of the world's 100 most influential people.
She was recently appointed the DG of WTO. A tough race that took a lot of determination and resilience.
Conclusion
Dr Ngozi Okonjo-Iweala has been tried and tested, and she stood as the perfect role model for the African girl-child. Her resilience and determination are next to none, accompanied by her hardworking nature.

Every African child needs such a resilient spirit. Okonjo-Iweala character and attitude should be emulated by African women, including her mode of dressing, as it helps to uphold the 'Africanness' of the Africans.

0