Online scam: Beware! 5 signs your 'lover' is scamming you
How many people crushed on people online, dated them without seeing them and also broke up with them online? Certainly, many 'lovers' can relate. If yours ended with a breakup only, you ought to be grateful as some people also ended up being defrauded.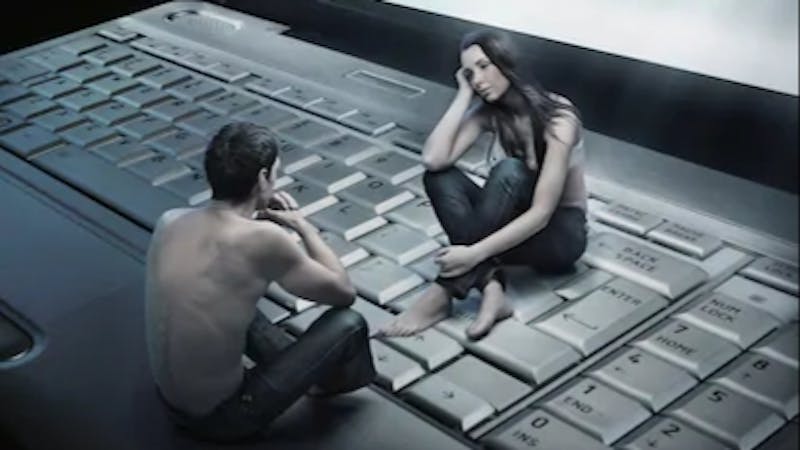 How many people crushed on people online, dated them without seeing them and also broke up with them online? I'm sure that many 'lovers' can relate!
If yours ended with a breakup only, you ought to be grateful as some people also ended up being defrauded. Oh, you've never heard?
Ask me something that hurts as much as 'an ex spurning you' and would tell you, experiencing a 'romance fraud'.
Early August 2019, the Federal Bureau of Investigation (FBI) issued a warning that there has been about 20% increase in reported cases of romance fraud and even 70% increase in financial damages related to romance/confidence fraud schemes in 2018 compared to 2017.
The U.S Department of Justice (DOJ) about a week later filed charges against 80 members of an organized international criminal network (comprising mostly of Nigerians).
These network of criminals were dedicated to romance fraud as well as other cybercrimes. Many of these types of fraudsters exhibit characteristics that are easy to spot for someone being careful.
If you are seeking love online, you should watch out for these characteristics. If your online crush exhibits one, of these characteristics, suspect them. If they as much as exhibit two or more, it's time to 'ghost' them!
1. If they claim to be a U.S soldier stationed abroad
There was a time this strategy was prevalent; they still use it even now. It involves impersonators using images of U.S soldiers on fake profiles, especially on Facebook to chat their victims, develop a strong relationship with them before finally requesting some form of assistance from them.
I'm yet to understand why they normally impersonate U.S soldiers in particular.
In September 2019, the U.S Department of Justice also arrested a man from New Jersey for his involvement in another international criminal network which defrauded more than 30 victims.
Theirs was a romance fraud scheme which used fake online profiles of U.S military personnel. The suspect carried out his sinister schemes while conspiring with fraudster gang in Ghana.
These fraudsters after gaining the confidence of the target request for things like prepaid debit cards, gift cards, assistance with medical bills for a family member or maybe funds to pay for international flight ticket to meet the victim.
One way you can verify things is the use of reverse image search. This is a quick verification method made possible by search engines such as Google and Bing.
These search engines allow users to search the internet for an image (a profile picture, for instance). If the reverse image search brings up different profiles with different names, all sharing the same profile picture, then chances are high that you are 'romance scammed'.
2. If they request to use your bank account to transfer funds internationally
No, don't fall for that! Women, especially fall for this sort of scam why? Because they are always more emotionally involved and act on emotions rather than using the brain.
How do you give out your card or account details to an online acquaintance? As my people will say, "Your village people must have used your head".
It doesn't matter the story they cook up and trust me; they are good at cooking up convincing stories, don't fall for it.
Some come up with stories saying they are wealthy investors who just need a bank account from your country for some transaction while promising you a percentage of the money.
Some will say they are pleading for funds to sponsor an orphanage. Some will say they are sick, dying and want to send you millions of dollars so you can share to the poor in your country.
Excuse me; there are no poor people in their country? I don't know if you have, but I have received such messages, some in my email spam.
As my countrymen will say, "Alaye keep your money, I no do, and I no help either". Have you stopped to ponder why it has to be you they will pick out of the billions of people in the world. They don't have family, friends, colleagues over there? Oh, you think you are lucky? Okay.
Be careful with online romance. We say, "Shine your eyes". Otherwise, you'll end up with your bank account emptied.
3. They keep avoiding taking video calls
Since their profile is fake, you don't expect that the images they use will match their real appearance. They won't mind sending you pictures. Of course, they can always get more of the photos of the person they are impersonating.
Don't let them confuse you with that. Be adamant about having a video call. Even a phone call means nothing. You need to see them at least on video. Mind you; a video call is still not enough for you to share your credit card details!
With these fraudsters, you will notice that if you request for a video call, they will do their best to delay that from happening for as long as possible. They will come up with excuses of emergencies etc.
Repeated calling off of your video call schedules and giving of excuses should tell you that something is wrong.
4. They are not working towards meeting you in person
If you are in a romantic relationship with someone online and the person is not making any effort or plan for you two to see especially, when you have brought it up and is willing to see them, I'm sorry to say this, you are only wasting your time.
We might as well just agree that you two have only been flirting with each other or you have been in the 'relationship' alone.
Now, when it comes to the online romance scammers, best believe that they will keep delaying and procrastinating plans of you two seeing.
They will be delaying to see if something will come out from your own end, to see if you will budge and give in to one of their requests.
When the plan seems not to be working for them as anticipated, don't be surprised if they come up with a story to convince you to pay for their international round-trip flight ticket for you two to meet.
5. If you are not the only one that gets the same love note
Often, the organised criminal networks who are into online romance fraud operate with scripts and are much likely to recycle language and messages among multiple victims.
There are sites and organisations like Advocating Against Romance Scams that are dedicated to exposing romance frauds by posting messages from scammers which victims have shared.
You can copy some of the messages and paste in the search engine. If you find results showing exact or similar messages, that is one red flag you shouldn't just wave off.
It is possible to find love online; you can find love almost anywhere. As a matter of fact, seeking love online is even more common now than it has ever been before.
Pointing out online romance scam isn't to dissuade you, but it is a call for you to be security-conscious and careful out there. Make sure you protect yourself and don't be a "mumu" lover.