Twilight saga: The Dusk before the Dawn (Season 1)
Meet Folake Jasmine Alakija; a hardworking female who has risen to the peak of her career but faces personal battles, she has chosen not to confront her past but what if, the past threatens her present and the future.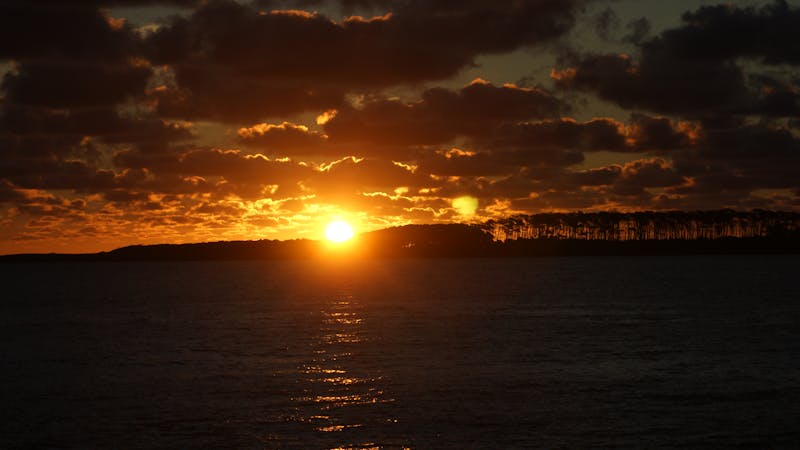 Toooo! Tooo! tooo! Too!....' as the alarm tone continued, Folake, who was sleeping, aimlessly searched for the alarm device.
She picked up the alarm clock and switched off the sound. Folake knew it was time to wake up and prepare for work, but she had neither the will nor the energy to take that first step.
Folake had always hated early-morning rising; recently, it wasn't about the urge to continue sleeping; rather, each early morning bred bad memories of missed opportunities.
'Missed opportunities' that's the usual term used by her drama-queen of a mother and kid sister.
They will never remind her of the 'missed opportunity' she had; she has continually told herself she was guilty; she has tried to forgive herself countless times.
Yes, she has forgiven herself, but the stupid alarm clock will never let her forget.
The most feasible solution to her misery was to get rid of anything that reminded her of Mike Ade. 
The stupid alarm clock should be the first to go, but the question is, when will she gather the courage to make a move. She wants to be rid of Mike's memories, but she still feels happy reminiscing about the times they spent together.
Mike Ade was Folake's fiancé. He was an early-morning riser; he will always chide Folake of being too lazy to wake up. When Folake secured her current Job at Winter Fortress technology, Mike Ade bought the Alarm clock.
It was a goodwill gift to help her reach her office on time. 
That was five years ago; currently, Folake needs not worry about being on time; she has risen to the Chief Financial Officer's rank (CFO).
Folake's hard work and resilience has kept her going, primarily through her five-year stay in the company.
She has worked her ass off to be where she is today, and everyone around her knows this; her mother had always told her that the only thing she is good at was 'work'.
By 9:25 am, Folake walked towards her official car.
She met her driver, Haruna, who was patiently waiting for her.
He has already washed the Mercedes-Benz GLE 350 (2019 model) and wondered how they would manoeuvre the Lagos traffic at that time of the day. 
"Good morning, madam", "Good morning, Haruna. How was your weekend?"
"My weekend is dey fine madam, you dey shine well well today ooo."
Folake replied with a smile, saying, "Hahaha, so I  no Dey shine before? anyway enter car, we don late already"`
Mike Ade was the love of her Life
Haruna wasn't lying when he said her madam was beautiful, Folake was golden in the eyes of many, and she knew this, she also knows that her menservants all wished they could have a taste of her.
Mike Ade will always describe her as the brazen sun in Antarctica. He calls her the thief that stole his heart; apparently, this thief no longer has his heart.
Thinking out loud Folake knows she misses her heart rob; she knows no man will ever love her the way he did.
Her mother's words keep singing in her head "Don't let that boy go, it is always better you marry a man that loves you more than you love him, marry a man that you don't deserve. "
Folake's mother was right but also wrong, No, Folake loved Mike more than he loved her (or so she tells herself) and yes she didn't deserve a man like Mike Ade; She will never kid herself about that, she never deserved a perfect and finely-cut man of that calibre.
Part Two - The Alpha Female
As she climbed down from her car, she consoles herself with the words "what happened between us is a thing of the past, Mike is my past, and only I can make my future."
Folake walked into her office' Elevator, smiling to herself, she noticed the raunchy looks on the men he saw as they walked past her, she also saw the envious but admiring glances of her female subordinates; they hated the fact that a single woman could have all those physical beauties and still be smart.
She was endowed physically and mentally; her facial beauty is made more prominent by her smile ( and she always smiles), her backside was neither tiny nor too elaborate; it was pinging out for the world to see.
She could count the number of men that walked past her and didn't look back, the favourite part of her body are those fleshy mounds on her chest, Mike will always call them heavy melons.
The thought of those words gives her cringes between her legs, but then as always, she repeats those exact phrase.
 "What happened between us is a thing of the past, Mike is my past, and only I can make my future."
Folake rushed towards her office door as the elevator door opened, her personal assistant Chioma Abugu stood by the elevator waiting patiently for her Boss to arrive.
Nkechi, the receptionist, had already announced her arrival through the office telecom.
Folake met a quiet and orderly working environment as she entered, she knows the usual trick; they play good boys and girls before her presence but turn to parrots and Hawks once she turns her back.
"Chioma, how was your weekend? Hope the kids are fine?" Chioma tried to explain how her weekend went, but Folake wasn't keen on hearing about a family woman's uninteresting tales.
Folake requested her work schedules and appointment. She brushed off Chioma saying "I know my first appointment is by 12:30 with Protek, and what's the time now?"
"11:15 ma'am but your sister is in your office right now."
"My sister? , what is she doing here this early morning, she didn't inform me she will be coming, anyway cancel the 12:30 appointment we need to let Protek wait a little longer before we accept the terms, they need us now more than we need them"
"When should I fix the new appointment, ma'am." 
"Tell them you are uncertain, I will make my decision by the end of today, also don't tell them about the new arrangement till they arrive."
Folake saw the disappointment in Chioma's eyes; they both spent countless nights making phone calls and travelling around the country to meet Portek's stakeholders.
The acquisition is done deal, and now her Madam wants to play God again like she always does.
For Chioma, Folake is a hard woman to please, Folake has hired over 15 PAs within the short time she was promoted to CFO, they all left or requested re-assignment to other departments.
What has kept Chioma going was - you only need to come close to Folake to see how fragile she is, she may keep it all together on the outside, but she is a pure wreck within.
It takes understanding to love her, and she (Chioma) has learnt to understand her.
Folake's hard work had propelled her to the rank of CFO.
To top of it all, Chioma will never forget how She gave her the current Job; she will always be grateful to Folake; a woman that saved her from an abusive husband and encouraged her to speak up against rape and abusive marriage.
Folake is Heroine in Chioma's world; she not only saved Chioma from her abuser but made sure he was convicted of rape, child endangerment and assault.
After hiring her as a PA, she has motivated her to help other women in her situation. Together, they created an NGO that helps women speak up against sexual abuse in marriage, families and workplaces.
Chioma was disappointed by Folake's choice of power play and her ploy to make her the bearer of bad news to the Protek's team as they arrive.
She knows better than to try and persuade her boss otherwise.
Chioma replied Folake, saying she will do as commanded.
As Chioma walked towards her office, Folake wondered what could bring her sister to her office that early morning.
She loves her sister, but she knows too well that she is no different from her dear mother 'a drama queen' or maybe in her sister's case 'a drama princess'.
Her sister was only 27 years old but has two kids already, pregnant with the third child and married to one of the richest families in Lagos, the Bamidele-Corker family.
"Good morning Kid sister" greeted Folake.
"Chai, I don suffer" Folake's sister replied, tapping her hands on her two laps, "Folake!!, must you always remind me that I am your kid sister?.
I know you are my elder sister, but currently, I can pass as your elder also, I am married and even a mother of 3."
"Hahaha, well it's two actually, who knows what you are carrying in that bloated tummy of yours?"
"Well I don't blame you, I only blame Northwestern university for brainwashing you with all this liberal hoho gaga, those white people and their liberalism, they will always say a woman doesn't need a man yet they end up with kids that marry as teenagers, so you see..."
"Well, it is called feminism, and I am proud to be one. So what brought out my kid sister today, has your husband of a man finally let you out of the cage you call a house?"
Folake' sister was quick to chip in " what I know is that I, Tolu, have fulfilled my dream as a woman, I married the man I love, and I will soon reap the joy of motherhood."
"Well you married him because he impregnated you at the age of 22, is that really love, how are you sure he loves you? Some men are scum, you know?"
Tolu blamed her sister for her breakup with Mike Ade.
Tolu retorted "The keyword being 'Some' well, My Femi is not among those 'some', Femi Bamidele-Corker is not a scum or a cheat, he is a man who believes in family values and loves his wife and children."
Tolu continued as Folake tries to get to her office chair.
"Folake, you have always been jealous of me, I know you are, but as a good sister, I will always put you in my prayers."
"Tolu, frankly, I'm not jealous of you, I just want the best for you."
Folake's last words made Tolu angry. Anyone who knows the Folake Alakija's family knows how uncouth they are with words. 
Tolu saw an opening to remind her sister of her past mistakes and finally reveal why she came, she seized the opportunity and reminded her sister how she lost a good man.
She went ahead and said " you have the gut to say you want the best for me. How is Mike Ade? That man was the only good relationship you had, and to date, no one knows what really happened between you too.
I am not going to make accusations by saying you were at fault because I don't know what happened, what irritates me is the fact that even if Mike cheated on you, can't you forgive him?"
Folake corrected Tolu "Mike never cheated on me."
"Ok, did you cheat on him?"
Folake was quick to reply No. this made Tolu the angrier, 
"If you didn't cheat on him, then what happened?" 
Folake tried changing the subject, but Tolu will still ask the unending question "what happened between you and Mike?"
It was a question that friends and family kept on asking since her breakup with Mike Ade. 
Her drama queen of a mother once called her at exactly 1:22 am on a Sunday, and the first thing she said was "Folake! Folake!! Folake!!! What happened between you and Mike Ade? what did you do to him? What did he do to you?"
Her mother didn't wait to hear the answers to those questions. It was as if she knew the usual response and dropped the call.
Folake has gotten used to the questions. She has also made peace with the fact that she is a 35-year-old single and successful lady in Africa and Nigeria.
At dinner tables during the festive seasons, no one asks how her work is going or if she had any recent promotion all they cared about was her left middle finger.
A twelve-year-old girl once asked her where she kept her wedding ring.
Her Maternal aunt will always remind her how it is not enough to be successful at work, but being married to a man and have kids of her own.
After her promotion to the post of CFO in winter Fortresses Technology, she bought a car for her mother, but all she could utter was "thank you, my daughter, for the new car but the best gift a mother wants from her kids are grandchildren. "
Since Tolu got married, nothing she (Folake) does is ever enough; no one calls her to ask about her mental health except her PA, Chioma Abugu, and Mike.
Mike Ade never judged her, even though his philosophy was more Africanism than liberal, he was tolerant of her views on what she called 'the African patriarchy.'
At first, she has sworn not to cook for any man, two months after meeting Mike, she revealed her basic rules in a relationship, they included:
No cooking or ironing of the other gender clothes 
No cooking for the mother-in-law 
No gifts from the other gender etc.
This move appeared to endear Mike more; he was doing the cleaning and cooking. He showed her the other side of the gender she has always tagged as a beast.
As her passion and love for Mike grew, Folake gradually became imperfect in her own world of feminism. 
She saw herself doing all she vowed not to do. She had hurriedly called her Mom one Sunday morning to teach her how to make amala - Mike's favourite.
Folake was intrested in learning how to cook.
She loved mike Ade, but the reality is "what happened between us is a thing of the past, Mike is my past, and only I can make my future." 
She got the unending line from a women's column magazine, she has read 'how to forget your Abusive Ex and move on', but her Ade was not an abusive Ex, he was her other half.
Tolu shouted, "I asked if you didn't cheat on him, then what happened ?" Folake sheepishly replied "some unions are not meant to be"
Tolu went ahead to state the reason for her visit; apparently, she wants to match her sister with one of Femi's friend.
Folake was hesitant, but Tolu blackmailed her; Tolu threatened to call their mother and tell her how she saw She (Folake) with Mike hanging out together - a blatant lie.
Part Three: The Twilight Saga
The disturbing noise from downstairs woke Folake Up; then she heard Tolu's voice. Tolu screamed her name with such a loud tone.
Folake! Folake Jasmine Alakija! Folake!
Folake hurriedly jumped out of bed to meet her sister, Folake could barely remember the last time someone called her by her middle name.
Folake thought to herself that she must be in trouble, she tried to place what the problem could be, all she could come up with was her date with Femi's friend, Seyi.
"Maybe Seyi told Tolu what transpired between them," Folake thought to herself. Folake met her sister on the staircase and queried what she could be doing in her house at that early morning.
"Tolu, it is just a few minutes past 6 am, what the heck is going on?" "Also how did you get in, I thought you misplaced the key I gave you?" Tolu ignored her sister's questions and asked "So you haven't seen it?
"Seen what?" Folake retorted.
Tolu looked at her sister and felt Folake doesn't know what is going on. She took her sister's hand and dragged her to the bedroom.
Tolu revealed what was going on to Folake. She told her that someone released a sex videotape of her (Folake) with another man.
Tolu told her sister that news bloggers described the man as a staff of a particular big firm in Lagos.
Folake was speechless; she thought about how the saga will define her five years of hard work and ruin her reputation.
Folake does not need to see the sex tape to know who Tolu is talking about. The only face that comes to her mind is Emeka - Protek's liaison officer for her company's (Winter Fortress technology) acquisition.
Tolu talked about how she thought the sex tape might be why Mike Ade broke up with Folake until she saw the time stamp on the videotape, which shows it happened after her break up with Mike.
Folake silently picked up her phone to switch it on; She wondered what actions her company would take against her. Tolu broke the silence by asking her sister what she will do.
"I have no plan on what to do. I guess I have to let it play out. Do Mum and Dad know about this?
Tolu told her sister that she hasn't received a call fro their mother but believes she will find out soon.
Folake asked her sister what she thought about the scandal. Tolu told her sister that what she does in her bedroom is no one's business,
Tolu queried her sister why she will ever agree to a sex tape, considering her social and professional status.
"I didn't know the bastard made a tape, though, Emeka doesn't stand to gain anything by releasing the video.
Our company was about to acquire their company, so the people that benefit from this scandal are our competitors.
Folake couldnt believe what some Social media trolls were sayig about her personality.
Our competitors will use the scandal as leverage to bring Protek to the table and coerce them to make a deal."
Folake also thanked her sister for not judging her.
Another knock from downstairs made them wonder if the person knocking was their mother, Tolu and Folake went downstairs to open the door.
Part Four: The Dusk Before the Dawn
Folake's PA, Chioma has barely slept since she saw the tape around 11 pm, she dialled Folake's phone number, but it was switched off, which was a usual thing for Folake since she started dating Mike Ade.
Chioma left her house to discuss the scandal with Folake and offer her a shoulder to lean on. She believes this is the time to provide friendship to a boss that has been more than a sister to her.
Chioma reached Folake's house by 6:40 am and met Haruna, the driver.
Haruna looked surprised to see Chioma but later revealed that even Tolu was in the house.
Folake opened the door for Chioma, who hurriedly hugged Folake and kept the warm embrace for over 15 seconds.
"It is Ok, Chioma. I am Ok" Chioma held on to Folake and whispered to her that she will always be there for her.
Folake has always seen emotions and feelings as a form of weakness that the enemy could wield, yet she has failed to accept her inadequacies.
Folake finds it hard to take compliments or give any. Her facial expression is always the same, even when she achieves the impossible.
Folake's attitude is often misinterpreted as arrogance by people who fail to see how fragile she is. People who haven't seen that it is all a facade.
Chioma has looked beyond the facade projected by Folake to see a woman who craves to be loved, a woman who is afraid of being imperfect.
Mike Ade recognised these about Folake and vowed to fill that void until their breakup.
Chioma explained to Folake that the Acquisition is over. She pointed out that their biggest competitor has taken over the reins and is about to land Protek.
Folake and Chioma joined Tolu in the living room. While it was easy to pretend that she didn't care about what people think, today was an exception.
Folake asked what the internet was saying about her. She used her phone to surf Twitter feeds.
#Folakethedirtyhoe has garnered over 8k tweets already. Some Twitter users accused her of using her body to achieve success.
Folake wanted to reply some of the tweets, but Chioma quickly collected the phone from her and warned her that it would only add gasoline to the fire.
"For crying out loud they think I got where I am today by sleeping around, I didn't even need to sleep with Emeka to get the Protek deal done. Emeka was not among the power brokers in Protek."
Foleake continued; "What happened between I and Emeka was personal and not a business".
Tolu reminded her sister that she doesn't need to prove herself to anyone, Tolu told Folake that the people around her knew she worked her ass off to achieve her success.
"I will take my leave now, Folake, I believe you are in good hands with Chioma" "Where are you going?" Folake asked. Tolu revealed she wants to go and prepare her kids for school because her Nanny travelled to the village.
With Tolu gone, Chioma felt it was time to let the cat out of the bag and confront Folake, "Hope you know it is your fault, Folake?"
"How, I never knew he made a tape." Chioma replied that she was not talking about the tape, Chioma said "I know what happened between you and Mike Ade, I know what happened.
You were dating Mike, yet you were sleeping with your sister's husband, Femi. Mike broke up with you after he found out, I also knew you have slept with some of your former PAs, even our current employees.
How about, your former driver, the one before Haruna? I know all these Folake, I think it is high time you admit your weaknesses and issues."
Folake felt shivers run through her spine. She wanted to know how Chioma knew all these.
Chioma pointed out that she is her PA, which means she knows all her schedules and receives phone calls when she is not around.
Chioma revealed that she sacked some of the employees when the relationship was no longer professional or when the other party wanted something more than sex. She also told Folake that people in the firm gossip a lot and that she (Folake) make up 80% of office gossip.
Folake asked the obvious question, "what should I do. I really didn't believe the past will come back to haunt me, can you believe that I slept with Femi's friend yesterday, a guy I met that same yesterday.
It has always been difficult for me to control myself around men, and that's why I never wanted to fall in love until Mike came into my life.
The only good thing I had and I ruined it because of sex; I have always found it difficult to control that urge once it comes."
Chioma asked what she meant by the past. Folake revealed that she had her first sexual encounter at the age of 10.
Folake talked about her parents' driver abused her even before she became a teenager.
Chioma advised Folake to meet with a professional Therapist.
"Chim ooo!!!, chai, I hope you told your parents?" Folake claimed she has never told a soul, not even Mike Ade, Folake has carried this scar her entire life.
The secret she thought was locked away, maybe her ruin, It was twilight, she knows what the problem may be, but she doesn't know why.
Chioma then said, "It certainly must be dusk before the dawn but there is only one solution. You must see a professional therapist."
TO BE CONTINUED