What has death taught you about love?
Death has taught me that there is no such thing as "too much love". I should love without boundaries now because when death happens, it sets a huge boundary which keeps us apart. What has death taught you about love?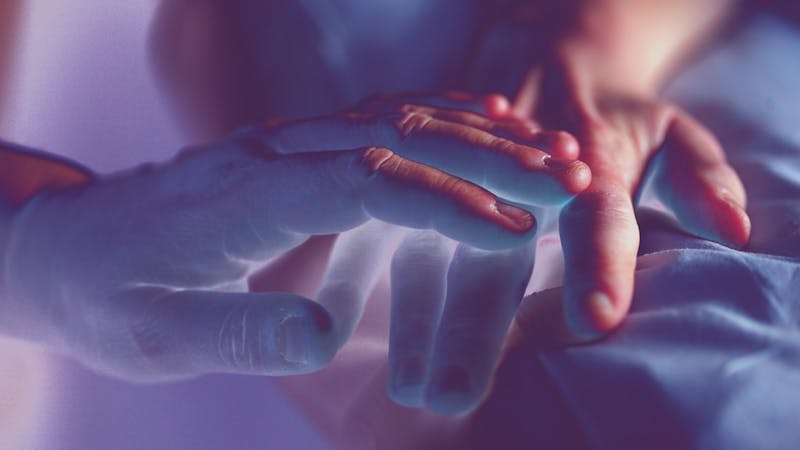 There have been so many quotes about love. In fact, life has taught us many things about love. But, what about death, has death ever taught you anything about love?
***
As he laid there lifeless, I felt myself breathe heavily. It was like life itself was being sucked out of me.
No, I wasn't dreaming. This has become a reality because all the while through the funeral service, I had pinched myself a couple of times hoping that I'd wake up from this bad dream.
There is nothing to wake up from because it wasn't a dream after all. My husband of 20 years is gone, and all that is left of him is frail, stiff, lifeless body in a gold-plated coffin decorated with flowers.
I made sure to order that coffin from one of the best coffin makers in town. Sure, it was expensive, but I didn't care; my husband deserves the best.
He deserves the best even though he is now a lifeless body. Fresh tears trailed down my cheeks once again, my shoulders rocked.
People had come in their numbers to pay their tributes. Family friends, relations came and then, there were those I barely even know. People I had never met all through 20 years of my marriage to Bob came to pay their last tribute on his funeral.
They probably came to show they love him and support me. But, I wondered if they ever got to show him that love while he was alive.
For the one year he lay very sick, going through chemotherapy, taking drugs, enduring pain, how many of them cared to know how he was faring?
I could feel my anger rising. It was like the bile rose to my throat. I was angry at everyone, including myself. I was angry with others, but I wasn't even the best partner.
Bob was a selfless partner. He would go out of his way to get things done for you. Friends, the family relied on him.
Memories took me back to days he would wake up to fix us some breakfast, send me flowers at work. Because I was always late from attending one work meeting or the other, he'd tuck in the kids into bed after feeding them.
I wasn't doing much for us; just work! work! work!
It wasn't until he got bedridden that I realized life is too short and all the things we toil for could seem like vain when our loved ones are not there.
I suddenly wished I could go with him on those trips I turned down because of my busy schedules. Wished I could make up for the times I couldn't spend with him.
I wish I could take back the hands of time. I would tell him more often that I love him. I would tell him how much I appreciate the things he does for us. I would make out more time for us.
But, it's too late to make amends now, and I have to live with that ugly feeling that I didn't show enough love to the one that deserves it much.
We have now to love
Christians believe there is an afterlife; there is a life after death. For people who believe, there would be a reunion with loved ones thereafter. However, not everyone believes in this afterlife.
As humans, we have just now to make things right. You might think you have the whole time in the world, but in reality, time is only limited.
Pick your phone, make that call, write that letter, call for that family meeting, make peace and let love lead.
Don't procrastinate or wait till tomorrow to tell or show someone you love them. What if tomorrow becomes too late and you find out they are no more?
We have only once to live and therefore, we are given just once chance to love another the right way. Don't misuse that one chance.
Death has taught me that there is no such thing as "too much love". I have to love without boundaries now because when death happens, it sets a huge boundary which keeps us very far apart from each other.
Death has taught me to let down my guard and love now, while I can. It has taught me to express that powerful emotion unapologetically.
Love is infinite
Someone would wonder, "what is the essence of loving hard when you know you are eventually going to lose them to the cold hands of death?"
But, then I ask, "Why not love? Why should we withhold love?"
We gain only by giving love. Love is the best thing to hold on to in life. Giving and receiving love gives you strength and courage.
Another thing about love is that it is infinite. Maya Angelou said, "Love recognises no barriers. It jumps hurdles, leaps fences, penetrates walls to arrive at its destination full of hope".
If love is infinite and recognises no barrier, does it mean it doesn't recognise the barrier of death as well?
Is it possible to still love someone even when they are no more? It is; except, in this case, you can no longer show them the love. You only love them in your heart.
In fact, love helps heal the void of losing someone. You can fill up the emptiness and suffering that comes with losing someone with love.
The fear of death shouldn't stop us from loving others.