Kemi, the latest Psycho in town - Why she is just deluded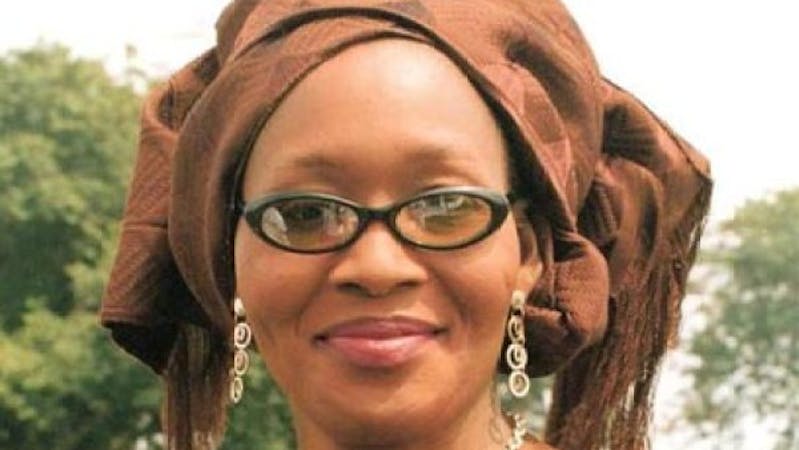 Kemi Olol is a U.S. trained clinical pharmacist, an investigative journalist, a community activist and one of the most controversial Nigerian journalists.
Many Nigerians have described her as the latest psycho in town. However, one can say that this saying is not far from the truth as many of her recent posts have been controversial and have seemingly earned her such a notorious tag.
Kemi can be best described as a fearless lion, but in all, the question remains, what exactly is her motive and drive? What gives her such morale to make a specific controversial claim against the presidency and the cream of the society.
Is she doing this to remain relevant or just to appear on every media cover page? She goes on and on notwithstanding that many of her claims tend to be false and without proof.
We will not forget in a hurry what happened to her in 2017, as the journalist was remanded in prison for defamation of character. She accused Pastor David Ibiyeomie of Salvation Ministries of adultery.
Kemi Olunloyo in prison, [picture taken in 2017]
The daughter of the former Oyo State governor once had a mental illness in which the father apologized to notable individuals attacked by his daughter, declaring that Kemi has a history of mental illness.
In days past, Kemi herself has asked some Nigerians for money to treat her mental illness.
Considering the recent controversial and unverified posts from the journalist, one might be moved to conclude that her mental health is yet to have stabilized.
Kemi, in one of her recent posts, called Pastor Adeboye a murderer. This is a case that could actually put her behind the bars if the man of God should take up the case. What reason does she have for striking such controversy, or is she just being delusional?
Read some of Kemi's controversial claims:
A trained journalist should, by all means, verify a story before establishing it as a fact. However, Kemi was once labelled a self-acclaimed journalist because of her inability to make an objective post.
From every indication, one can say without mincing words that Kemi is just deluded. We can say that the instability of her mental health has constituted so much of her actions.