Top 5 European scholarships for international students in 2022
Are you an international student looking for a scholarship in top European countries? Grab one from our list of international scholarships in leading European countries in 2022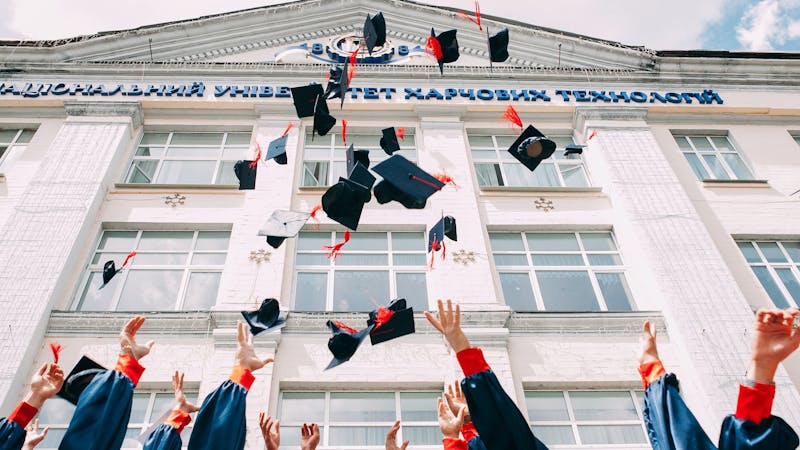 Studying abroad is the dream of every student as they wish to attain a standard educational level, to acquire many unbelievable skills and the best professions.
Even though these heights are worth dreaming of, students face the most significant challenge of reaching such a level due to financial issues. If you are one of them, all hope is not lost.
There are many European international scholarships up for grabs in 2022, and you would not want to miss any of these significant scholarships from leading European countries.
It is time to accomplish your dream with the opportunity of applying for scholarships in these leading colleges in Europe.
The European government has set out these scholarship programmes to give international students the chance of schooling in one of the best universities in the world.
You do not have to worry about favouritism issues; these scholarships are by merit, and you stand the best chance of grabbing one if you do well in their examinations.
These European scholarships offer tuition fee waivers that will support you throughout your stay in any of these universities, while some also provide free accommodation for their students.
These are the top five best European scholarships for international students in 2022 you can choose to achieve your dream career.
1.0 Reach Oxford scholarships for students in developing countries
The University of Oxford United Kingdom offers a scholarship programme to international students from low-income countries who wish to obtain a degree programme in their school.
Through its scholarship programme, the university aims to help brilliant students facing challenges of either financial or political issues in developing countries.
They also aim to assist students who do not have suitable educational facilities in their various countries achieve their dreams. The scholarship programme lasts for three to four years, depending on the course you choose.
Eligibility for the Reach Oxford scholarships programme
To be eligible for the Reach Oxford scholarship programme
Your country must be nationals of countries that receive official development assistance from the Development Assistance Committee (DAC) of the Organisation for Economic Co-operation and Development (OECD).
You must be an undergraduate and a new student.
You must be interested in the courses listed by the university.
Benefits
If you are selected for the scholarship programme, it will cover your expenses.
School fees
Living cost
One return airfare per year
Date of application
The application for Reach Oxford's 2022 scholarship programme starts in January 2022, and details of the application will be made available for you on the school website.
2.0 Rowan Williams Cambridge studentship
Rowan Williams Cambridge studentship is one of many Scholarships at the University of Cambridge, England. It is a scholarship programme named after the former Chairman of the Cambridge Board of Trustees, Rowan Williams.
The scholarship programme is channelled to support students facing challenges that block them from studying at Cambridge. The scholarship programme covers tuition fees and maintenance.
It might also assist a student's other expenses such as travel, visa costs and the immigration health surcharge. The deadline for the application is January 31 2022
Eligibility for Rowan Williams Cambridge studentship
To be eligible for the Rowan Williams Cambridge Studentship programme, you must
Hold a conditional offer of admission to the University of Cambridge for any degree;
Be from an area of instability or a zone of conflict;
Be, or have been, at risk of discrimination, persecution, suffering, violence or other abuse of their human rights.
You should not have Refugee status.
How to apply for Rowan Williams Cambridge studentship
If you are interested in the Rowan Williams Cambridge studentship, apply using the University of Cambridge's UCAS website just like a regular application.
After the application, if you are offered admission, a link will be sent to you to complete your application.
You are required to write a personal statement on how you meet the criteria for admission, such as your challenges.
After a successful application, Cambridge's panels will assess applications regarding the severity of barriers to pursuing higher education at the University of Cambridge.
You will be notified if your application is successful by the end of May before the commencement of their course.
Photo by Stanley Morales from Pexels
3.0 Lund University global scholarship programme
The Lund University of Sweeden donates over €1.5 million to help Non-EU/EAA students facing financial challenges gain admission into their university every year.
The University scholarship programme might be an opportunity for you to study abroad.
The Lund University has increased its scholarship programme offer to €2.1 million, intending to help more international students gain sound educational careers.
The scholarship programme will cover partial or complete school fees of any international students awarded the merit scholarship. In contrast, your living cost will not be covered by the school.
Eligibility for Lund university's scholarship programme
The requirements for the qualification for the Lund University scholarship programme include
You must be a non-EU/EAA student.
You must have selected Lund University programme/course as your first choice/choices at university admissions.
You will ensure you have secured the funding to cover living costs, as the Swedish Migration Agency requires.
How to apply for Lund university's scholarship programme
The application for the 2022 Lund University's scholarship programme starts in February 2022. To apply for the scholarship, follow the steps below.
To be considered for the Lund University Global Scholarship, you must have applied to the programme(s) or free-standing course(s) you wish to study at Lund University.
To apply for the programme or free-standing do national application website
Note:
Your scholarship motivation letter should explain why your academic performance and reasons for applying to Lund University
Once you have completed the application and paid the application fee, you will be qualified to apply for the scholarship.
When the registration starts in February 2022, make sure you follow the school portal and get the latest update
Note:
The Scholarship portal is different from the online national application website where you paid your application fee
4.0 Maastricht University Holland-High Potential scholarship, Netherlands
Maastricht University Holland-High Potential scholarship is a scholarship programme for international students. It consists of the High Potential Scholarship and Holland Scholarship.
The scholarship programme is funded by the Maastricht University Scholarship Fund and the Dutch Ministry of Education, Culture and Science in union with Dutch universities and universities of applied sciences.
The scholarship programme aims to help international students outside the EU/EAA that wish to pursue a master degree programme in the Netherlands.
Maastricht University Holland-High Potential scholarship offers 24 highly talented students scholarships worth € 29,000, covering your tuition fee waiver and a monthly stipend.
Maastricht University's scholarship is an excellent opportunity for you to study your master program abroad and gain a higher standard of knowledge. List of the UM master programmes available in this scholarship programme
Eligibility for Maastricht University's scholarship
To apply for the Maastricht University Holland-High Potential scholarship, you must meet the following criteria.
Hold nationality outside the EU/EEA, Switzerland or Surinam and meet the requirements for obtaining an entry visa and residence permit for the Netherlands.
You do not hold a double nationality from an EU/EEA country.
You have applied for admission to a full-time master programme at Maastricht University for the 2022/23 academic year.
You meet the specific admission requirements of the UM master programme to which you have applied.
You have never participated in a degree-seeking higher education programme in the Netherlands. Students who have completed exchange programmes in the Netherlands are welcome to apply.
Candidates must not be older than 35 years of age on 1 September 2022.
You obtained excellent results during your previous education programmes, as shown by your latest grade transcript or certified by academic excellence.
Duration of the scholarship
The duration of the master programme is
13 months for a one-year master programme
25 months for a two-year master programme
Scholarship benefit
Living expenses worth € 12,350 for 13 months or € 23,750 for 25 months
Health and liability insurance € 700
Visa application costs € 192.
Tuition fees are arranged for and paid by the UM International Services Desk.
Pre-academic training costs are also arranged for and paid by the UM International Services Desk.
Method of application
Submit your letter of application via Maastricht University Studielink.
Once submitted, you will receive a student ID number from UM to complete and submit your scholarship application form.
Login to your UM account and fill the application form
Upload your documents through Doc, Docx or PDF format and submit.
Login to the Maastricht University scholarship portal to know the required document to upload
5.0 Anders Wall's scholarship for studies at Uppsala University, Sweden
Anders Wall's scholarship is a degree and Master's programme that covers students fees only while the applicant will cater for their living. The scholarship programme is available to only people living in Ghana, South Africa, Tunisia or Uganda.
For prospective students, the application period for Anders Wall's scholarship programme is from 18 January to 1 February 2022.
Eligibility for Anders Wall's scholarship
To apply for Anders Wall's scholarship programme, you must meet the following criteria.
You must be a citizen of Ghana, South Africa, Tunisia or Uganda.
You must rank Uppsala University's programme as the highest programme you can choose at University Admissions.
You must have applied for the Bachelor's or Master's programme before the University Admissions deadline.
You must meet the entry requirements for the programme you applied for.
The university Admissions must receive the application fee and your complete supporting documents before the deadline.
Application process for Anders Wall's scholarship programme
To apply for Anders Wall's scholarship, submit an online Bachelor's or Master's application form at the Uppsala University scholarship page.

Note:

Uppsala University will review the supporting documents that you submit for your programme application at the admission portal. Therefore, you do not need to submit any extra documents in your scholarship application form.

0