Interesting facts about blended learning that will reduce academic failure
The importance of blended learning style of education and how it can reduce high rates of academic failure among students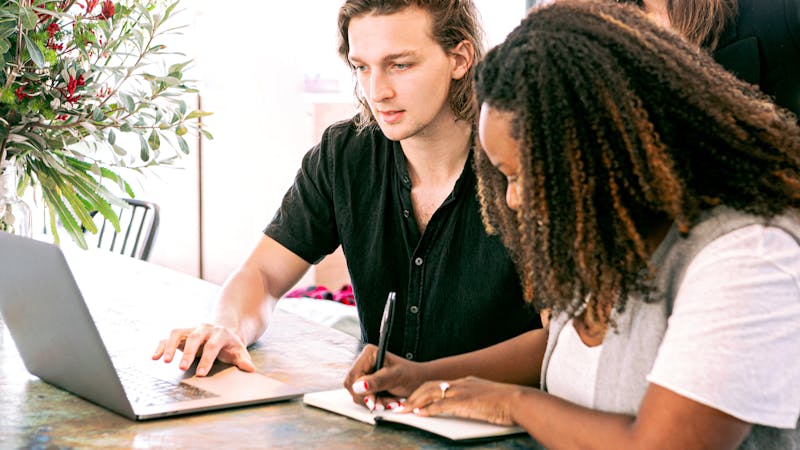 Education is gradually taking shape into something better, with many potential approaches to improve the quality of education in the world.
From the old ways of traditional learning, institutions have started diverting into the new era of online learning, with thousands of online courses available for students.
The online learning system of education has proven effective, reducing the cost and improving learning efficiency worldwide.
You can quickly learn from your comfort zone and even interact with your fellow students, finding it easy to share and solve academic problems. A step forward, isn't it?
We all believe that online learning is the best means of education due to its management strategy. Still, another problem we are facing in the education system is academic failures, the worst problem that must be tackled.
Even though there is still a high literacy level in the world, illiteracy needs to be eradicated. In research conducted by UNESDOC, there is a 91% literacy level among adults worldwide while 9% illiterate are still left out.
You can imagine over 102 million adults in the world marked as illiterate, not good enough. It needs to be eradicated. That is why we need a more improved means of learning.
In the attempt carried out in 2013 by San Jose State University (SJSU) in a partnership with Edx online learning platform, blended learning has proven to be a good fit in eradicating the illiteracy level among adults in the world.
According to the research, the rate of academic failure in the University reduced to 9% compared to the initial 41% they experienced using a traditional teaching method.
With the data gotten, blended learning has proven to be an efficient learning method that you might want to embrace in gaining standard education.
pexel photo by Canva Studio
What is blended learning?
Blended learning is an education process that combines both traditional learning methods and an online form of learning. In another sense, it is an educational approach that combines online learning and face-to-face learning in classrooms.
This learning method might require the presence of students and teachers, both online and physical. In the process, students are allowed to take control of most of their activities, giving them the confidence in learning extensively.
In the quest to solve the problem of academic failure, blended learning was invented in the 1960s as a form of technology-based training to scale students' performances in their academics.
Online textbooks and tutorial videos are provided for the students in this learning method, just like online learning. Tutors can arrange their blended method of teaching in different ways depending on what users want.
Model of blended learning
Many approaches are used in blended learning, but the model of blended learning you choose depends on what suits your students and how you intend to pass knowledge.
In choosing a particular blended learning method, make sure you have observed your students and know how well they can assimilate ideas with a specific way of learning.
The method of blended learning includes
1.0 Face-to-face driver
It is a blended learning method where some specific students are given instructions, arguments, and assessments through online tools. In this method, tutors can monitor the progress of these students during traditional face-to-face learning.
These online instructions are given to students struggling to meet the pace of others in the class. The face-to-face driver is more like traditional means of learning except that tutors instruct students through online means.
Pexel photo by canva studio
2.0 Rotation method
In the rotation method of blended learning, training is scheduled in two different categories; online teaching and face-to-face classroom teaching.
In the rotation model, students' curriculum is divided into two, with some scheduled to be online lectures while others require the teacher and students' physical presence.
In this prospect, it reduces the cost of transport and risk of travelling to school at all times. Students read most of their courses online, while the tutor will schedule a physical class to solve some of the problems they encountered while reading.
3.0 Flex model
In the flex model of blended learning, all the material needed for education is provided online. You are to grab new ideas and get solutions to your challenges online.
Tutors are always there online to answer your questions and give you ideas on how to tackle them. For clarification, there are no physical or face-to-face classes in the flex method. All educational learning activities are done online.
Pexel photo by Mikhai Nilov
4.0 Self-blend
A self-blend model in blended learning is where some specific students take classes beyond their class curriculum. At the same time, they still attend regular classes in their typical school environment.
These students might learn courses that are not offered in their traditional courses, adding extra additions to their learning. In this method, the prospective student must be ready to spend most of their time reading as it takes spare time to indulge in such a pattern.
These students also take online courses that are helpful to boost their learning and understanding without interrupting their traditional school learning.
5.0 Online lab model
This method of blended learning is used for students' course completions. Students take all their learning online but gather in a particular computer lab to complete their learning.
Even though these students gather in a traditional face-to-face class, a tutor only monitors their activities online.
6.0 Online driver
In the online driver model of blended learning, all curriculum, assessments, and instruction are online. Courses, e-books and any other tool required for learning are online.
These students are given the room to interact with their teachers and fellow students online to solve their academic problems and learn new ideas from others.
Importance of blended learning in eradicating academic failure
The blended learning method of acquiring knowledge has several benefits that help in the reduction of academic failure.
Though they all centre on bringing out the best in students and reducing the level of illiteracy in the world, blended learning has different areas where it impacts positively on students, such as:
Helping computer illiterates – The traditional method of education in blended learning is designed to help computer illiterate students follow up with others. At the same time, study the online form of education.
Cost reduction – the online education method in blended learning helps reduce costs such as transport fare to schools and using e-books as a substitute for costly textbooks.
Increased learning efficiency – blended learning helps to improve students' understanding and knowledge efficiency with online and face-to-face teaching methods joined together. It helps to keep track of the performance of individual students.
Better environment and relaxation – online means of blended learning brings comfort and a good learning environment to students as they can learn at home or any place without travelling down to school.
Social interaction – one of the best ways of gaining full knowledge is through interaction. Students' ability to interact online with their tutors in blended learning increases their social interaction and helps them solve their academic challenges.