Guideline for printing JAMB admission letter

By Ernest Sunday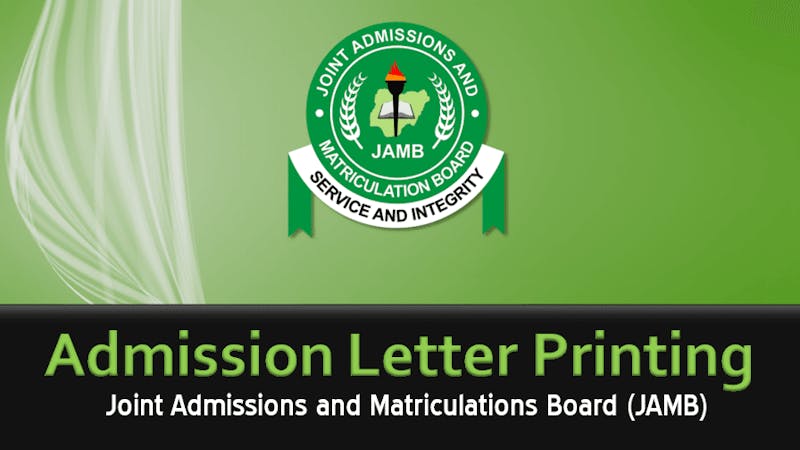 This article is meant to give you an easy and simple guideline on how you can print your Joint Matriculation and Admission Board, JAMB's admission letter.
Are you finding it difficult to print your JAMB admission letter for your school registration? Clacified has carefully constructed an easy guideline/procedure on how you can print your JAMB admission letter.
Many students have seen their registration move slowly because of their JAMB admission letter's absence, but Clacified is here to guide you on how you can print your JAMB letter to continue your registration.
Follow the procedures below to print your JAMB admission letter:
How to Print Your JAMB Admission Letter
Click on the E-facility link at the green navbar.
Under Post-Registration e-Facilities, click on Admission Letter Printing.
Create a profile via the Sign Up if you do not have a JAMB account (New User).
If you already have an account login into your JAMB account with your details(Email and password)
Once logged in, you will be taken to the landing page to see all available services.
Click on Admission Letter
Select your examination year and enter your Registration number
Click on Print Admission Letter
Once you select this service, a Transaction ID is generated for this service and displayed in bold red font.
Note:
The Transaction ID is useful for all future references concerning the transaction. A copy of this transaction ID will be sent to your registered email address.
11. Review the details displayed on the Confirmation Page to make sure that it is your details.
12. Click on the continue button if you wish to pay with your card immediately.
13. If you wish to use other payment channels like ATM, Cash at the Bank or Quickteller, make sure you are given a transaction ID, which you will use to complete your payment.
14. On the Payment page, enter your card details and click on the Pay button.
15. After the payment, an SMS and email containing your unique Transaction ID and payment status will be sent to you.
16. Once payment is completed, you will be required to renter your Examination Year and JAMB Registration Number. Then print your JAMB Admission Letter