List of courses offered by Abubakar Tafawa Balewa University, Bauchi

By Ernest Sunday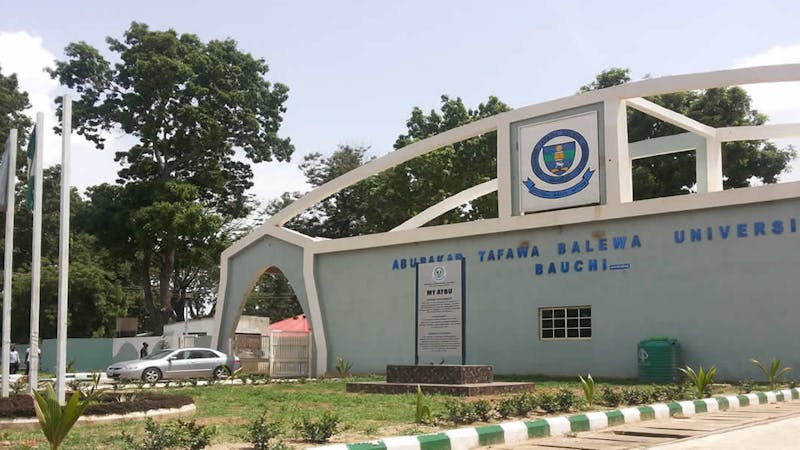 These are the lists of courses offered by Abubakar Tafawa Balewa University, ABTU Bauchi. We have compiled the list of courses for candidates looking to gain admission into ABT University. Bauchi
Are you looking for a career course to apply for at Abubakar Tafawa Balewa University (ABTU)? Clacified is bringing you all the information you need to know about Abubakar Tafawa Balewa University Bauchi and the list of courses offered by the Abubakar Tafawa Balewa University, Bauchi.
Below are the complete lists of courses offered at the Abubakar Tafawa Balewa University, Bauchi.
Full Lists of Courses offered in Abubakar Tafawa Balewa University, Bauchi, ABTU

Agric-Economics And Extension
Animal Production
Crop Production

Agricultural Science And Education
Automobile Technology Education
Building Education
Business Education
Education & Computer Science
Education & Mathematics
Education & Physics
Education And Biology
Education And Chemistry
Education And Integrated Science
Education And Science
Electrical/Electronics Education
Metal Work Technology Education
Secretarial Education
Vocational Education
Wood Work / Education

Engineering/Technology/Environment

Accounting Technology
Agricultural Engineering
Architecture
Automobile Engineering
Banking And Finance
Building Technology
Business Management
Chemical Engineering
Civil Engineering
Computer And Communication Engineering
Electrical /Electronics Engineering
Environmental Management Technology
Estate Management
Industrial Design
Information Technology Management
Technology
Mechanical Engineering
Mechanical/Production Engineering
Mechatronics And System Engineering
Petroleum Engineering
Quantity Surveying Surveying And Geoinformatics
Urban And Regional Planning

Sciences Medicine And Surgery

Applied Botany
Applied Geology
Applied Zoology
Biochemistry
Chemistry
Computer Science
Ecology
Geophysics
Industrial Chemistry
Library And Information Science
Mathematics
Microbiology
Physics And Applied Physics
Statistics.
The next Joint Admission Matriculation Board examination will soon kick-off for the 2021/2022 academic session. Candidates like you reading this would love to know what is available in your various universities of choice.
Continue to follow Clacified to get the latest universities' admission list and examination update.