Top five master's degree scholarship for international students in 2022
Are you having financial challenges in furthering your education? Here is an opportunity for you; our list of top foreign master's degree scholarships in 2022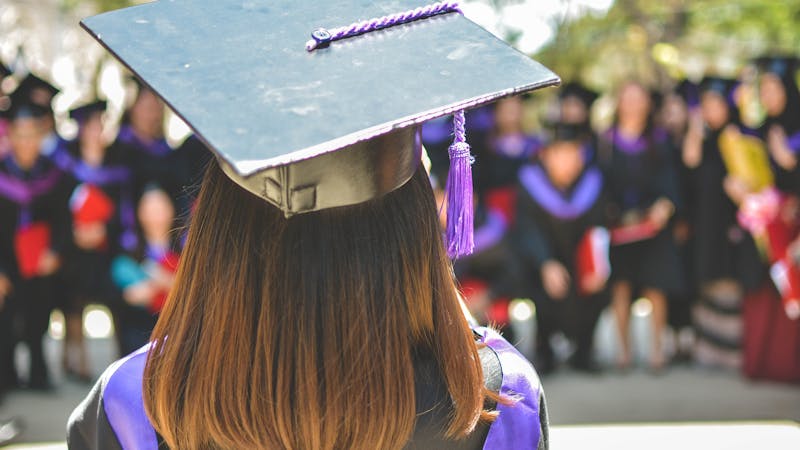 The sweetness of education is its standard, and that is what makes you a great professional. To obtain standard education and even become a great professional, you must earn a master's programme in one of the best schools in the world.
Though you face many financial challenges, some opportunities can assist you in running your master's degree programme. Are you dreaming of taking your education to a high level and becoming a professional? These opportunities are for you.
There are many master's degree scholarship programmes for international students in 2022 to help you achieve your dream. Among these scholarship programmes, we have selected the best master's degree scholarship programmes for you in 2022.
Choose from one of these scholarships and accomplish your dream of becoming a professional in one of these renowned schools with great standard education systems.
These are the top five master's degree scholarships for you in 2022 to earn your MA certificate and become a great professional in your field.
Unplash photo by Charles Deloye
1.0 Holland Scholarship to study at Utrecht University
The Holand scholarship is a programme funded by the Dutch Ministry of Education, Culture & Science and Dutch research universities and universities of applied sciences.
The scholarship programme is open to international students outside EU/EEA who wish to pursue a master's degree in the Netherlands. The Holland scholarship will be available for 22 people ahead of the 2022 academic year.
Eligibility for Holland scholarship
To be eligible for the Holland Scholarship award, you must meet the following criteria:
You must not hold an EU/EAA passport.
You have never been enrolled in a Dutch educational institution before except in an exchange programme.
Your application will only be eligible if you apply for an international master's programme at the University of Utrecht with a start date of September 1, 2022.
The scholarship opportunity you selected or are interested in must be in the University of Utrecht master's programme.
Benefit
If awarded the scholarship, you will be given a cash value worth €5,000, €10,000 or €15,000 in your first year of studies regardless of the number of years your programme will last.
Deadline
The application for the Holland scholarship opportunity is currently open. The application portal will be closed on January 31, 2022, at 23:59 CET.
Selection requirement
To know if you are qualified for the scholarship, the following criteria will be used to assess your application:programme
Ensure your motivational letter is written correctly, explaining your time and future goals at Utrecht University.
Your financial plan's feasibility should also be stated correctly, explaining how you can cover the remaining expenses by filing the Statement of Financial Resources.
Method of application
If you are interested in the Holand scholarship programme, click on the entry requirement and answer the questions required by the master's programme you selected.
Also, upload the requested documents.
Unsplash photo by Aalbert Vincent
Note:
International students can submit their Holland scholarship application from November 21 2021
2.0 Developing solutions master's Scholarship, University of Nottingham
Nottingham's developing solutions master's Scholarship was established by the UK's university in 2001 to help international students who wish to fight for the development of their home countries by making a difference.
The developing solutions master's Scholarship offers studentship to 105 international scholars covering 50% or 100% of their full-time master's tuition fees.
The scholarship award is available for highly talented students in Africa, India or selected Commonwealth countries.
Eligibility
To qualify for the developing solutions master's Scholarship, you must:
Be from Africa, India or one of the selected Commonwealth countries listed below:
Be identified as an international student for fee purposes.
Ensure you hold an offer to start full-time masters at the University of Nottingham UK in September or October 2022.
Your offer must be to study in the Faculty of Engineering, Faculty of Medicine and Health Sciences, Faculty of Science or Faculty of Social Sciences.
Be a current student or graduate of Nottingham.
You must not have studied outside of your country
Ensure you are not currently studying in the UK
Eligible countries
Below are the selected Commonwealth countries eligible for the developing solutions masters scholarship;
Anguilla, Antigua and Barbuda, Bangladesh, Barbados, Belize, Bermuda, British Virgin Islands, Brunei, Cayman Islands, Dominica, Falkland Islands, Fiji, Gibraltar, Grenada, Guyana, Jamaica, Kiribati, Malaysia, Maldives, Montserrat, Nauru, Nepal, Pakistan, Papua New Guinea, Pitcairn Islands.
Samoa, Solomon Islands, Sri Lanka, St Helena, St Kitts and Nevis, St Lucia, St Vincent and the Grenadines, Tonga, Trinidad and Tobago, Tristan da Cunha, Turks and Caicos Islands, Tuvalu and Vanuatu.
Application deadline
The deadline for applying to the University of Nottingham's developing solutions master's Scholarship is Friday, May 20, 2022.
Method of application
The following method will guide you through the application process of the Nottingham scholarship programme:
Note:
In your application you must provide your achievements, study plans and reasons for choosing to study Nottingham University.
State why studying in Nottingham University will help you in the development of your country
3.0 VLIR-UOS scholarships for master programmes (ICP Connect)
The VLIR-UOS scholarship scheme is an award given to international students who wish to pursue a master's degree in Belgium to unify and strengthen many countries in the world.
ICP Connect scholarship programmes are organised affairs partnering with one or more universities to offer master's degrees to students in 15 different fields.
The scholarship offers 10 new students the opportunity to take a master's degree course in any of its partnering universities in each field.
Eligibility
To be eligible for the ICP Connect scholarship programme, you must meet the following requirement:
You must be from the 29 countries selected by VLIR-UOS.
You must also be a resident of one of these countries at the time of application.
The age requirement for any interested candidate must not be higher than 35 and 45 for an advanced master's programme.
Preference treatment will be given to you if employed in higher education, government or civil society, or those targeting careers in one of the 15 fields.
If you are employed in the private sector, you will also be considered when you provide effective motivation letters and profiles.
Candidates must not apply twice a year.
Ensure you haven't previously received a scholarship from the Belgian government to attend a study programme. And may not have enrolled in a study programme at a Belgian higher education institution before January 1 of the year of intake.
Scholarship benefit
If offered a scholarship, it will cover your tuition fees, travel, insurance and living expenses.
Unplash photo by Cole Keister
Note:
VLIR-UOS scholarships are only for the total duration of the master's programme, which may last for 12 or 24 months.
Scholarship costs may change in line with government funding decisions.
Method of application
Follow the step below to apply for the VLIR-UOS scholarships programme:
Ensure you are eligible for the masters' scholarship programme
Click on the selected master's programmes
Check and choose your preferred programme
Learn more about the specific program and click on the apply button to proceed
University of Oulu 2022-2023 masters scholarships for International Students
4.0 DAAD's master studies for all academic disciplines
The German Academic Exchange Service (DAAD) offers over 100,000 scholarships to Germain and international students every year. It also has a lucrative offer for researchers worldwide, making it the world's largest funding organisation in the education sector.
The DAAD's scholarship programme is primarily intended to help graduates, doctoral students, and postdocs further their education and allow a research visit to universities and non-university research institutions in Germany.
For your master's degree programme, the DAAD scholarship offers you the opportunity to continue your academic education in Germany with a postgraduate course of study.
The duration of DAAD's scholarship will only last for a period of 12 or 24 months.
Eligibility
To be eligible for the DAAD master's programme scholarship, you must:
Be a qualified graduate who has completed your first degree (a Bachelor or diploma)
Applicants from art disciplines or architectural fields must be in music, Fine Art/Design/Film, Performing Art, and Architecture.
Your university degree should not date more than six years at the time of application.
Note:
To enable scholarship holders to learn German in preparation for their stay in Germany, DAAD offers the following services:
Payment for an online language.
Due to the pandemic, language courses may take place online with the duration chosen by the DAAD authorities.
You should have at least 2 years of work experience in your field.
The requirement of German or English Language depends on the degree program you are opting for.
Benefits
DAAD's scholarship awards will cover:
A payment of €800 every month
Health, accident and liability insurance payment
Travel allowance
One-off study
In some certain conditions, DAAD-scholarship holders may receive additional benefits of:
A monthly rent subsidy
Monthly allowance for accompanying members of the family
Additional allowance in the case of disability or chronic illness.
Application requirements
The following document must be provided for the application:
Full curriculum vitae in tabular form (max. (3 pages)
A letter of motivation stating academic and personal reasons for the planned study project in Germany (1-3 pages)
A current Transcript of Records with individual grades
A university degree certificate indicating final grades
Proof of knowledge of languages of instruction in the chosen study programme.
Method of application
Applications are made through online or postal services.
Check all the provided in universities in 2022 and their means of submission on their website.
Note:
All the selected schools have a different deadline for the submission of applications.
5.0 SBW Berlin Scholarship
The SBW Berlin scholarship programme aims to support young people from low-income countries or low-income family backgrounds to boost their home countries through a free study programme in Germany.
SWB Berlin offers scholarships programmes for bachelor's and master's degree programmes at certain universities or special universities of applied sciences in Berlin and Potsdam based on students qualifications and needs.
In certain circumstances, SBW scholarship may provide vocational training in Berlin or Potsdam for beneficiaries.
The scholarship programmes require students to stay back home and develop their countries for at least 18 months after graduation.
Eligibility
To be eligible for the SBW Berlin scholarship, you must be:
Foreign nationals, whose home countries appear to have a particular need for development assistance
Homeless foreigners
Recognized refugees
Holders of a settlement permit
Holders of an EU long-term residence permit
Students from EU and EEA countries who have already worked in Germany in an activity related to their studies before taking up their studies
Students from EU/EEA countries with a permanent right of residence as defined by the Freedom of Movement Act (Freizügigkeitsgesetz EU)
Between the age of 18 to 30 years
Prove that you have not stayed in Germany for more than 18 months before the application.
No first-degree family members who reside permanently in Germany
Prove a genuine intention to work in your home country for 18 months after graduation.
Note:
You are not eligible if you are already studying under the funding of another scholarship programme except under the assistance of the Federal Education Assistance Act (BAFöG)
Scholarship benefits
If offered SBW Berlin scholarship, you will be provided with :
A room in SBW Berlin's shared student flats in Berlin
Cost-of-living allowance in the amount calculated in section
Tuition fees
A travel allowance
In the first year of your scholarship, you will receive a living allowance of €450 per month. In the second year, you might receive funding up to €550 depending on your project's rating as listed below:
95 - 100 points €550
90 - 94 points €500
85 - 89 points €450
80 - 84 points €425
75 - 79 points €400
70 - 74 points €375
60 - 69 points €350
50 - 59 points €325
Deadline
Application documents can only be submitted between November 15th to December 31st and May 15th to June 30th of each year.
The expected date for granting a scholarship is the beginning of February and August of each year.
Application requirement
Application form (fillable PDF or online form)
Letter of motivation (one or two pages long)
Current curriculum vitae
Information about the net household income
Copy of the last school or university certificate that shows your grade point average and your grade overview
Method of application
All the required documents are to be submitted in German or English via email to application@sbw.berlin.
Selection process
In the first stage of the selection process, your curriculum vitae, motivation letter, and grades will be considered.
At the second stage, if given admission, you will have a personal interview or video conference with SBW Berlin for further qualification.