Unique features that differentiate Edx online learning platform from others
Do not miss it: Grab Edx online learning features that will boost your skills and land you a job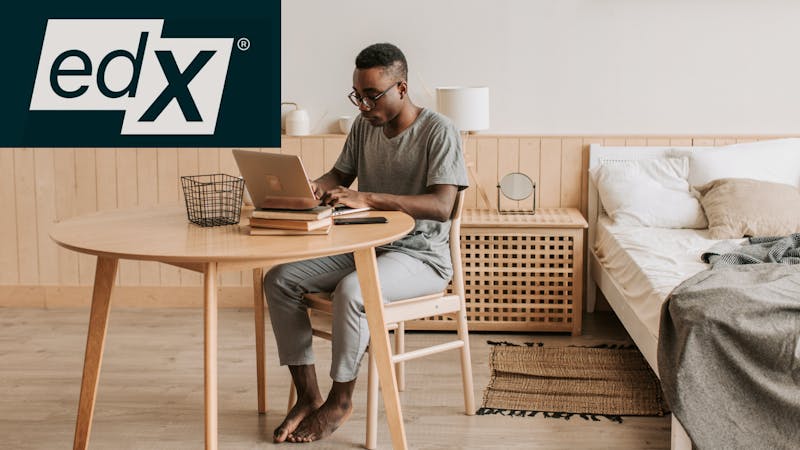 What if there were a cheap and straightforward online learning platform that could provide scholars with all courses at a go? It will be an easy way for you to choose your dream course of study.
The Edx online learning platform seems to have figured it out, differentiating itself from others. Edx is a lot more than a learning platform.
Since the outbreak of the coronavirus pandemic in 2020, online learning has become a focal point for all students. An improved number of 180 million students have ventured into online learning while 2800 new courses have been created, joining the 3500 courses that already exist.
Out of the 180 million students, one-third of the learners joined during the pandemic. Many of those who joined the prevailing online learning found it challenging to settle with their dream courses. Some settled for less while some settled for a course in a different field.
You do not have to worry about choosing your dream course; Edx online learning platform gives you all you need at a go.
What is online learning?
Online learning offers education through a virtual process, unlike the traditional learning in school buildings.
It was established in the mid-1990s to support distance learning connecting learners around the world. The learning process has presented learners worldwide with the opportunity to study from any part of the world.
Millions of online learning platforms have been established, with over 950 universities imbibing the idea of learning online, according to data from Edx. The Edx online learning platform has made it even better with its unique features, making online learning easier than in its early days.
Edx online learning platform and its outstanding features
The Edx online learning is a platform designed to offer massive open online courses (MOOC). It was established in 2012 by scientists Gerry Sussman, Anant Agarwal, Chris Terman, and Piotr Mitros from the Massachusetts Institute of Technology (MIT) and Harvard University.
Through the Edx platform, these scientists connected over 155,000 students from 162 countries at its early stage, hosting a wide range of university courses for their learners.
The learning platform offers weekly learning courses that are composed of short videos with interactive learning exercises. It offers tutorial videos, online textbooks and an online discussion forum where students have the opportunity to share ideas and have answers to their problems.
One of the primary qualities that differentiate Edx from many online learning platforms is its attempt to integrate online laboratories for its students.
Also, at the end of Edx online learning, students are given a certificate of completion.
Today Edx has made online learning even more advanced and enjoyable with the following features:
1.0 Multi-language support
Language should never be a bearer to you in learning skills or grabbing new opportunities. The Edx platform has provided a unique feature that supports over 53 well-known languages, including English, French, Chinese, Italian, español and more.
The Edx multi-language support is designed to help you learn varieties of courses in your preferred languages for easy understanding.
2.0 Open source accessibility
Edx platform has a free, open-source platform that is made available for different higher institutions. It was designed to support higher institutions that are interested in offering online courses.
The open-source has made it possible for Edx to have more than 55 million learners and support more than 35 thousand courses globally. Due to the open-source scheme, 99.6% of the Edx site is powered by third parties.
Edx has made it easier for you to open your online learning platform in minutes with its open-source.
Photo by Kampus production
3.0 Blended learning process
You would be wondering what blended learning means; we are here to make it easy for you. Blended learning is an education process where students acquire knowledge through electronic, online, and traditional face-to-face classroom teaching.
The Edx learning platform is currently partnering with higher institutions worldwide, offering blended learning to students, including schools in the United States, China, Japan and others.
The blended means of learning has helped increase high understanding and reduced the number of failures in higher institutions.
In an attempt carried out in 2013 by San Jose State University (SJSU) partnering with Edx in learning Introduction to Computer Science and Programming, a positive result was achieved.
The number of failures among SJSU students dropped to 9% compared to its initial 41% during their old ways of the traditional method of teaching.
4.0 Affiliate programs
You can earn a huge commission with the thousands of Edx online courses and programmes. Does it sound surprising to you? Yes, it is real.
Edx affiliate marketing program is designed to ensure there is full access to better education around the globe. In addition to the quality education, Edx tends to provide affiliate programs that help people earn a great commission by sharing Edx's courses.
By joining the Edx affiliate marketing programme, you will get a commission for any valid purchases made within 60 days by the people you referred to the Edx platform.
Edx affiliate marketing programme also provides solutions for publishers, content creators, influencers and website owners with profitable partnerships helping them market their brand.
The Edx affiliate marketing programme has produced over 16500 advertisers and 225,000 publishers; you might want to become a member of the earning team.
Method of registering the Edx affiliate marketing programme
To start the Edx affiliate marketing programme, you must register through Edx affiliate marketing partner AWIN with the following process:
Go to the AWIN website
Click on the start an affiliate programme button
Feel the required form provided and click the submit button
After the submission, wait for Edx response
You will receive an email to activate your account
In your email, click on the link provided to activate your account
Login back to the AWIN website, click on Join Today and finish up with the registration