NECO'S 2020 SSCE external registration of candidates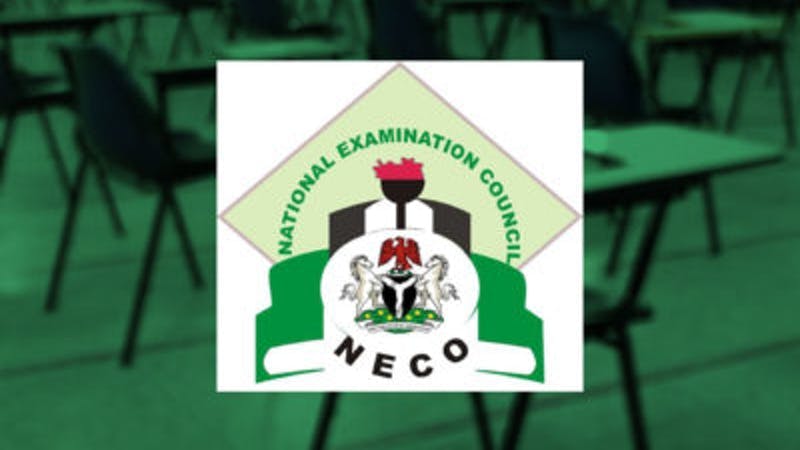 The National Examination Council has started its registration for the 2020 Senior School Certificate Examination, SSCE, for external candidates.
According to NECO, prospective candidates who wish to register for the 2020 Senior School Certificate Examination(SSCE) External are hereby informed that the examination's registration has commenced.
NECO stated that the registration is both online and offline. The registration fee for NECO'S SSCE external is nine thousand, eight hundred and fifty nairas (N9,850) only.
Requirements for the Registration of NECO's 2020 SSCE External Examination
A passport size photograph with a white background is required for the registration, and it should not be more than six months old.
System camera can also be used to snap the passport size photograph at the point of registration.
A Biometric fingerprint will be captured during the offline registration of each candidate.
The candidate should not note that there will be a biometric capturing during the conduct of the examination.
Note:
Candidates found to have mismatched finger print at the point of verification are deemed as impersonator and would be sanctioned according to extant law.
Registration Period for NECO'S 2020 SSCE External Examination
The registration for NECO'S SSCE external examination begins on Tuesday, December 1, 2020, and end on Friday, January 22 2020, at 12 noon.
Late registration, i.e. registration done from January 23 to 31, 2020, will attract an additional payment of one thousand nairas (N1000) only.
Walk-in registration is twenty thousand nairas (N2000) only per candidates. Registration should be done a day before the scheduled time of the first subject/paper intended to sit for.
Mode of Payment for NECO'S 2020 SSCE External Registration
Candidates or registration points such as cyber cafes should visit the NECO website and create an account using either their emails or phone numbers, activate the account and pay into the NECO TSA through the following payment options:
ATM card
Internet Banking
USSD
Wallet
Bank Branch
Note:
Scratch cards are no longer used for all NECO's transactions
Attestation and Examination Timetable for the NECO'S 2020 SSCE External Examination
On completion of NECO'S SSCE registration, each candidate must obtain the following from the cyber cafes.
Timetable for the NECO'S 2020 SSCE external examination
At least one copy of the NECO'S photo card would be used to admit the candidate into the examination hall.
Note:
Passport size photograph on the photo card that is not clear will not be accepted in the examination hall
The referee's attestation section of the photo card should be signed and stamped by any of the following:
A principal of a recognized secondary school.
An ordained clergyman or a chief Imam
A commissioned officer of Nigerian Armed forces or police not below the rank of captain or its equivalent
A senior civil servant not below Gi 14
A legal practitioner with not less than ten years of experience.
Note:
Candidates are no longer required to submit their attestation/photo cards at NECO'S state office for stamping
Visually Impaired Candidates for NECO'S 2020 SSCE External Registration
Visually impaired candidates are to register like everyone but will have to indicate the nature of their disability when making entries of their bio-data in the offline application.
Available Subjects for the NECO'S 2020 SSCE External Registration
The subjects available for registration for the NECO'S 2020 Senior School Certificate Examination are:
Agricultural Science
Arabic Language
Biology
Chemistry
Civic Education
Christian Religious Studies
Commerce
Economics
English Language
Financial Accounting
French
Further Mathematics
Geology
Government
Hausa
Health Education
History
Igbo
Islamic Studies
Literature-in-English
Mathematics
Marketing
Physical Education
Salesmanship
Stenography
Store Keeping
Technical Drawing
Yoruba
General Information for NECO'S 2021 Examination
The registration fee, once paid, is non-refundable.
The use of reputable cyber cafe is highly recommended to avoid registration error from candidates. There is only one chance of correction once a candidate's bio-data is uploaded.
Candidates should study the rules and regulations as well as the syllables before the examination.
Candidates should check the viability of their examination centre online at least a day before the examination.
Smoking, use of GSM phones and other electronic communication devices are not allowed in the examination hall.
Multi registration is not allowed for the NECO'S 2020 SSCE.
Wearing a face mask in the examination hall is compulsory.
Social distancing in the examination hall will be strictly observed.
Every candidate is to come to the examination with his or her sanitiser.
Any candidate showing any sign of COVID-19 symptoms in the examination hall will not be allowed to continue the examination until he or she is certified medically fit.