NECO'S new timetable for 2020 SSCE November

By Ernest Sunday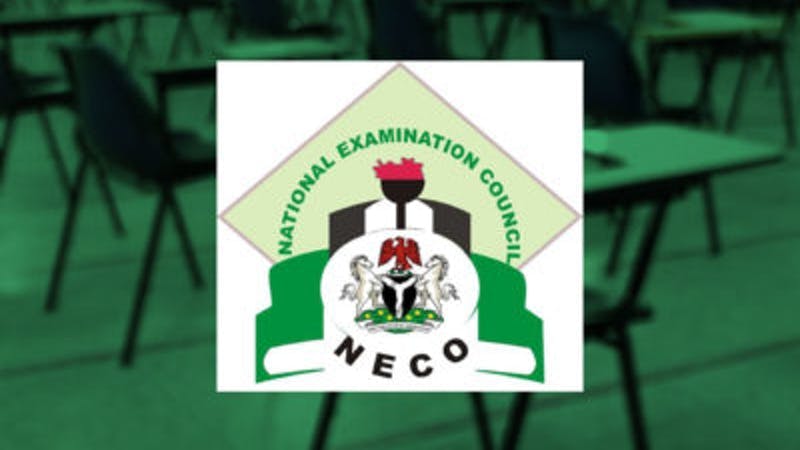 Here is the National Examination Council's details, NECO'S rescheduled timetable for the 2020 Senior School Certificate Examination, SCCE, starting from November.
NECO has released its rescheduled examination timetable for the 2020 SSCE that will start from Monday, November 9th 2020 and end on Saturday, November 28th 2020.
According to the National Examination Council, NECO, the SSCE examination, which was postponed indefinitely due to the EndSARS protest, will now resume as the country is now calm.
The new NECO timetable below contains the examination date, paper code, subjects, and examination time.
New NECO Rescheduled TimeTable

| | | | |
| --- | --- | --- | --- |
| | | Paper I: Practical – Agricultural Science | |
| | | Paper III & II: Objective & Essay – Government | |
| | | Paper III: Objective – General Mathematics | |
| | | Paper II: Essay – General Mathematics | |
| | | Paper III & II: Objective & Essay – Woodwork | |
| | | Paper I: Practical – Basic Electricity | |
| | | Paper IV: Creative Design – Visual Art | |
| | | Paper I: Drawing – Visual Art | |
| | | Paper III & II: Objective & Essay – Office Practice | |
| | | Paper IV: Test of Orals – English Language | |
| | | Paper III & II: Objective & Essay – Physical Education | |
| | | Paper III & II: Objective & Essay – Electronics | |
| | | Paper III & II: Objective & Essay – Building Construction | |
| | | Paper I: Practical – Biology | |
| | | Paper II: Drama & Poetry – Literature in English | |
| | | Paper III & II: Objective & Essay – Agricultural Science | |
| | | Paper III & II: Objective & Essay – Auto Mechanics | |
| | | Paper III & II: Objective & Essay – Visual Art | |
| | | Paper III & I: Objective & Practical/Physical – Geography | |
| | | Paper III & II: Objective & Essay – Catering Craft Practice | |
| | | Paper III & II: Objective & Essay- Garment Making | |
| | | Paper III & II: Objective & Essay – Clothing & Textiles | |
| | | Paper III & II: Objective & Essay – Cosmetology | |
| | | Paper III & II: Objective & Essay – Minning | |
| | | Paper III & II: Objective & Essay – Tourism | |
| | | Paper III & II: Objective & Essay – Marketing | |
| | | Paper III & II: Objective & Essay – Salesmanship | |
| | | Paper III & II: Objective & Essay – Data Processing | |
| | | Paper III & II: Objective & Essay – Store Keeping | |
| | | Paper III & II: Objective & Essay – Book Keeping | |
| | | Paper III & II: Objective & Essay – GSM Maintenance & Repairs | |
| | | Paper III & II: Objective & Essay – Welding & Fabrication Engineering Craft Practice | |
| | | Paper IV: Drawing & Design – Furniture Making | |
| | | Paper III & II: Objective & Essay – Furniture Making | |
| | | Paper III & IV: Objective & Drawing – Technical Drawing | |
| | | Paper III & II: Objective, Essay & Literature – Arabic | |
| | | Paper III & II: Objective & Essay – Chemistry | |
| | | Paper III & II: Objective & Essay – Metal Work | |
| | | Paper IV: Drawing & Design – Woodwork | |
| | | Paper III & II: Objective & Essay – Music | |
| | | Paper III & II: Objective, Theory & Practice – Financial Accounting | |
| | | Paper I: Practical – Physics | |
| | | Paper III & II: Objective & Essay – Christian Religious Studies | |
| | | Paper III & II: Objective & Essay – Islamic Studies | |
| | | Paper III & II: Objective & Essay – Biology | |
| | | Paper I: Practical – Computer Studies | |
| | | Paper III & II: Objective & Essay – Physics | |
| | | Paper III & II: Objective & Essay – Basic Electricity | |
| | | Paper I: Drawing – Building Construction | |
| | | Paper II: Essay – Human and Regional Geography | |
| | | Paper III & II: Objective & Essay – Computer Studies | |
| | | Paper III & II: Objective & Essay – Civic Education | |
| | | Paper III & IV: Objective & Prose – Literature in English | |
| | | Paper 1(b): Painting and Decoration (Practical) | |
| | | Paper 1(b): Dyeing and Bleaching (Practical) | |
| | | Paper 1(b): Printing Craft Practice (Practical) | |
| | | Paper 1(b): Photography (Practical) | |
| | | Paper 1(b): Leather Goods Manufacturing and Repair (Practical) | |
| | | Paper 1: Practical – Mining | |
| | | Paper 1: Practical – Fisheries | |
| | | Paper 1: Practical – Animal Husbandry | |
| | | Paper 1: Practical – Stenography | |
| | | Paper IV: Practical – Stenography (Word Processing) | |
| | | Paper 1: Practical – Metal Work | |
| | | Paper 1: Practical – Electronics | |
| | | Paper III & II: Objective & Essay – Air-Conditioning & Refrigeration | |
| | | Paper III & II: Objective & Essay – Electrical Installation & Maintenance Work | |
| | | Paper III & II: Objective & Essay – Blocklaying, Bricklaying & Concrete Work | |
| | | Paper III & II: Objective & Essay – Machine Woodworking | |
| | | Paper III & II: Objective & Essay – Carpentry & Joinery | |
| | | Paper III & II: Objective & Essay – Upholstery | |
| | | Paper III & II: Objective & Essay – Stenography | |
| | | Paper III & II: Objective & Essay – Animal Husbandry | |
| | | Paper III & II: Objective & Essay – Fisheries | |
| | | Paper III & II: Objective & Essay – Auto-Body Repair and Spray Painting | |
| | | Paper III & II: Objective & Essay – Auto Electrical Work | |
| | | Paper III & II: Objective & Essay – Auto Mechanical work | |
| | | Paper III & II: Objective & Essay – Auto Parts Merchandising | |
| | | Paper III & II: Objective & Essay – Radio, Television & Electronics Work | |
| | | Paper III &. II: Objective &. Essay – Plumbing 8t Pipe Fitting | |
| | | Paper 1(a): Painting and Decoration (Report Writing) | |
| | | Paper 1(a): Dyeing and Bleaching (Report Writing) | |
| | | Paper 1(a): Printing Craft Practice (Report Writing) | |
| | | Paper 1(a): Photography (Report Writing) | |
| | | Paper 1(a): Leather Goods Manufacturing and Repair (Report Writing) | |
| | | Paper 1: Practical – Data Processing | |