Requirements for NYSC registration of graduates
Your complete guide on all the requirements you need for your National Youth Service Corps, NYSC registration/mobilization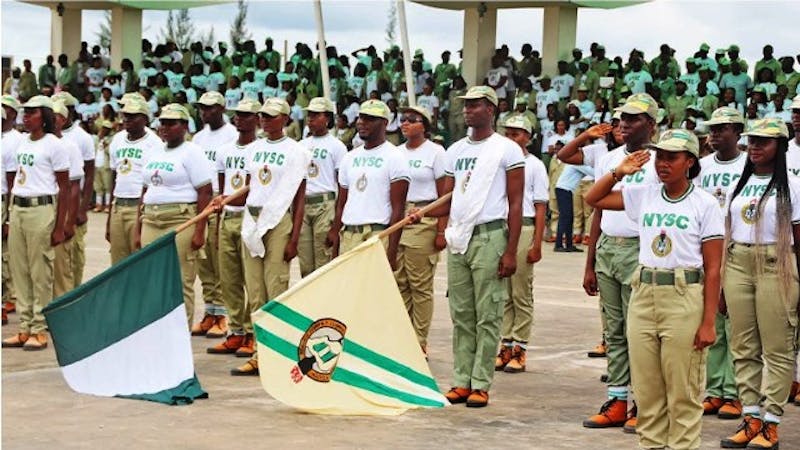 Many graduates have encountered challenges while registering for their National Youth Service Corps due to a lack of knowledge and wrong information on what is required for their NYSC registration.
You would not want to encounter such situations that made these graduates fail their NYSC registration, making them ineligible for mobilization.
Do not worry about being a victim, as we will guide you through your NYSC registration. We have prepared all the requirements for a successful NYSC registration.
Follow these guidelines and get enlisted in the National Youth Service Corps, NYSC.
For locally-trained graduates:
You can only be eligible for the NYSC registration if only your name appears in the Senate or Academic Board Approved Result lists submitted by your institution.
Below are the requirements for NYSC registration/mobilization:
Log in to one of the following NYSC websites: www.nysc.gov.ng, nysc.org.ng, portal.nysc.org.ng
Ensure that you have an accessible email address and phone number for registration; else, you should create one. Your email address and phone number are your means of login into the NYSC portal, so it is advisable you keep it safe.
Are you a locally trained corp member, in other words, had your university education in Nigeria? You are to use your matriculation number for your NYSC registration.
Ensure that you get a letter of evaluation on your institution from the Federal Ministry of Education if you are a foreign-trained prospective corp member or acquired an online certificate
If you studied in a non-English-speaking country, ensure that your certificates and transcripts are translated to English before uploading them to the NYSC portal.
Note:
Translation of your certificate must be done in accredited Institutions or Embassies.
6. If you are a graduate of Medicine, Veterinary Medicine, Physiotherapy, Radiology, Optometry, Medical Laboratory Science and Pharmacy, ensure you upload your Certificates of Registration from your professional bodies.
Note:
Your payment receipts are not acceptable in place of your your Certificates of Registration
7. If you are an international student, you should not visit the NYSC Headquarters, Abuja, for verification. Ensure you print your original call-up letter online before reporting to the state you are deployed.
Note:
If you are caught with a fake fake document you will be demobilized and decamped and handed over to law enforcement agencies for prosecution
8. Ensure you have passport photographs that meet the following requirements:
Your face is fully shown without bending.
Your picture fills the frame and is centralized.
Ensure that your photo background is white or off-white with no shadow.
9. Ensure you are the one that did your first registration in the NYSC portal as your fingerprint is necessary for biometric verification. In other words, do not allow any agent to do your registration.
Note:
If you fail a biometric verification at the orientation camp, you will not participate in the NYSC registration.
10. Do you wish to receive your NYSC call-up numbers through SMS or print your call-up letters online? You must pay the sum of N2,786.24 in the NYSC portal.
11. If you do not want to pay the sum for receiving your NYSC call-up numbers, you can go to your school to do so and also collect your call-up letter.
Note:
If you have paid for the online registration but was not mobilized you do not need to pay again as registration is only once.
12. Are you a female married prospective corp member? You are required to upload your upload copies of their marriage certificates, evidence of change of name and your husband's residence during registration.
13. For female prospective corps members, if you are pregnant, you will not be allowed inside any orientation camp.
14. If you graduated from one of the institutions in the following Geo-Political Zones listed below, and you are facing mobilization challenges, you should call these numbers:
South-East - 08092142614
South-South - 08102790538
North-Central - 08092142661
South-West - 09038034460
North-West - 08092142616
North-East - 07018836388
15. If you are a part-time graduate, you are expected to register online and wait for the collection of your Letter of Exclusion at your Institutions
16. You must use a Nigerian number for your NYSC registration if you are a foreign student
Note:
Once the NYSC registration portal is closed, you will not be able to carry on any registration.
Essential tips for foreign students
Are you an international student or obtained your certificate online? This is for you. You are required to visit the NYSC portal, register and upload the following documents:
West African School Certificate (WAEC) with no less than five credits in two sittings, General Certificate of Education (GCE O' Level) with no less than five credits in two sittings, and NECO with no less than five credits in two sittings or High School Diploma.
First Degree or Higher National Diploma (HND) Certificate (Second Degree or PhD not necessary)
Complete Official Transcript of your First Degree or HND
International travelling passport showing your data page and date of departure
Suppose you are a working-class graduate or a graduate of online foreign qualifications. In that case, you are required to upload your original admission letter and letter of approval from your respective employers to undertake their courses.
If you are a graduate of medicine or other health-related courses such as Nursing Science, Laboratory Science, Physiotherapy, Pharmacy etc., ensure you possess and upload a current-professional license. An expired license is not acceptable for mobilization.
Note:

Attestation letters or Testimonials are not acceptable in place of the original degree/HND certificates.

0