School abroad: How to search for schools abroad
Studying abroad is not a new thing; students are now migrating from their country of origin to study in different countries abroad. This article will guide you on how to search for schools abroad.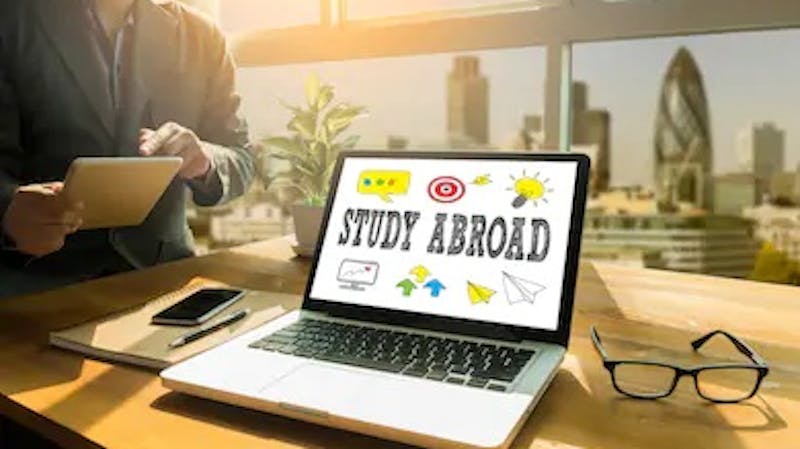 Studying abroad is not a new thing. More than ever, students are migrating from their country of origin to study in different countries abroad. This article will guide you on how to search for schools abroad as an aspiring international student.
The number of students studying abroad at the university level rose from 0.8 million worldwide in 1975 to 4.3 million in 2011. In 2017, this number even rose higher to 5.3 million.
Also, the highest number of international students as of 2011 were from India, China and Korea. Thus, the Asian continent made up 53% of international students worldwide.
The U.S., U.K, Australia and Canada received an estimated 40% international students. It means more people love migrating to these four countries for study purposes.
Africans are not left out in this school abroad trend. Students from African countries like Nigeria are now moving to other countries to study.
Some top countries where you will see Nigerian students in large numbers include the U.S., Canada, the U.K, Australia, Germany and the Netherlands.
Aside from study purposes, Nigerians travel abroad nowadays, even for work purposes. There are quite many countries that Nigerians can easily migrate to.
Many people wish to go to school abroad. However, there is always the challenge of searching for schools abroad.
It doesn't end with searching for different schools; there is also the part where you narrow the search down to the ideal school.
Steps to searching and choosing the right school abroad
So, without wasting much time, let's get down to the business of educating ourselves on how to search for schools abroad. It's not that hard.
If you want to school abroad, you want to be called an 'international student; here are some questions you have to ask yourself and answer right before searching for schools abroad.
What exactly are you searching for?
If you have read this point, we already know you are interested in searching for schools abroad. But, then, there are a thousand and one schools out there; you can't possibly research all schools.
You would have to filter your search in your mind first. You have to set the filter based on what you want. You have to answer the question of why you want to study abroad.
Do you want to explore a particular environment while studying? Do you want a better standard of education? Do you want a country that focuses on your field?
Are you looking for more affordable schools for study? Do you seek a place that offers more study or research grants? How long would you want to study abroad? What are your plans after school?
Answering these questions will help you narrow down your search. In this way, you don't search blindly; instead, you search with purpose.
Which program are you opting for? Which school teaches it better?
When searching for schools abroad, one of the essential factors to consider is the program you are going for.
You must have decided on the course you want to study. Remember, schools do not offer every course. Thus, you have to be specific and search for schools offering your course.
You should also include whether it is an undergraduate program (bachelor's degree), master's degree or doctoral degree in your search.
Which country would you like to study in?
If you have a country in mind, that will help you narrow down your school search to one country. However, if you do not have a particular country in mind, there are some things you should consider to help you decide on the ideal country for study.
You might want to consider things like:
Cost of tuition: School fees in some countries are affordable compared to some other countries. For instance, most American schools' tuition fees are typically higher than what you pay for schooling in Asian schools. 
Countries like Germany, Norway and Finland offer free tuition for international students. If you are trying to cut tuition costs, you might want to start your school abroad search in such countries.
The language of study: This is very important for everyone researching schools abroad. One of the biggest challenges students have when migrating to a new country is language constraints. 
It would be difficult interacting with citizens, and that feeling of not being understood coupled with the change of the environment can be frustrating.
Are you willing to learn a new language? Unless you are fast with learning languages, the language barrier would most definitely pose a big challenge for you, even if the school offers your course of study in your language.
Countries with a good reputation for the course you want to study: It would also help consider schools in countries better tools and resources to teach your course of study. 
For instance, if you want to study engineering, you might check out countries like the U.S., the U.K, South Korea, China, Germany, Japan and Italy.
If you want to study the French language, of course, France should be top of your list of countries. If you want to go into fashion and design, Italy is popular.
The kind of environment you like: What kind of places do you want? Would you prefer to live in busy, bustling cities? Then, countries like China and Japan might suit you perfectly.
If you want to live close to the beach, see more of the ocean, and the beauty of nature, places like the Caribbean offers scenic views of the ocean body. They also have good affordable medical schools around there. Just ensure the school is accredited before you apply.
What school experience are you looking for?
Some people want to migrate to a different country, explore and have fun while in school. Some others want to go out there, excel academically, and then make their CV stand out.
The type of college experience you are looking out for should also drive your school search. If you are all about the fun, for instance, you might want to check out the school's course outline or schedule to be sure it leaves you lots of spare time for your adventures.
If your purpose is to make your CV stand out, you should look out for the top-ranking schools with high reputations. The Ivy League schools are examples of such schools.
Researching shortlisted abroad schools
A few years ago, I researched schools offering medicine in the U.S. and Canada. I was close to my final year in university, but I had plans of going back for a second degree in medicine this time.
I had to start researching schools in these countries. Trust me when I say it was a bit of a herculean task. I had to check out schools based on different criteria.
I looked up schools a couple of times, and it got to the point where I knew the names of most medical schools in the U.S. and Canada, including their tuition fees.
Yes, the tuition fee part stuck to my memory because it was an essential criterion. Since it wasn't a scholarship, and I hoped to be sponsored by my family, I was very particular about looking up more affordable schools.
And there was another challenge with a Medical Test Examination called Medical College Admission Test (MCAT). During my abroad school research, I found out that most medical schools in the U.S. and Canada require this test.
Unfortunately, it's not even a test I could take in my country back then. That became another limitation. I had to start again, this time looking out for schools that would likely waive the MCAT exam.
When my search seemed futile for the U.S. and Canada, I had to re-strategize and check out surrounding countries. That was when I discovered the Caribbean.
I found out that getting admissions into medical schools in the Caribbean was pretty much easier than in the U.S. Also, I had a chance of going for clinical rotations in the U.S. as most Caribbean medical schools had affiliations with schools and hospitals in the U.S.
A good number of the accredited Caribbean schools were more affordable and even waived MCAT.
Bingo! That was it for me. I could secure admission even though I didn't push further with the study plan for some personal reasons.
The point is that when it comes to searching for schools abroad, you have to make a mental note of what you are looking out for and filter your searches based on different criteria.
You first have to answer the questions asked above. The answer to the questions helps you narrow down your searches. When you finally have a list of schools that suit your study plans and purpose, the next thing to do would be to review the schools.
Here are some things I made sure to check for while running researches on the abroad schools I shortlisted:
Available programs and their start dates
Tuition fees, scholarships and grants
School accreditation and ranking
Admission requirements
Admission procedures and deadlines
Campus life and activities
Accommodation options
You will find most of this information available on the school website. Make a summary of the information you gathered for the schools in an easily accessible manner. If possible, use an excel sheet.
This way, it is easier for you to filter out more schools and leave you with even fewer schools' options to give you the best study abroad experience.