School resumption: Can Nigeria contain 2nd wave of COVID-19?
We look at the Nigerian education system and analyse how ready it is to contain the 2nd wave of Covid-19 as the school resumption date draws even closer.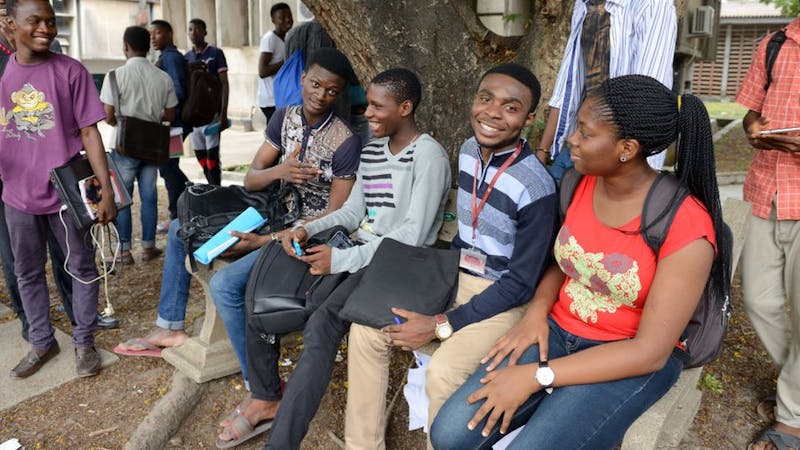 Many universities have also approved different dates for the resumption of schools in Nigeria despite increased COVID-19 pandemic worldwide in its second wave.
Before schools suspension due to coronavirus, there was a dispute between the Academic Staff Union of Universities, ASUU and the Federal Government of Nigeria over a flawed education system and failure to pay lecturers salaries. This issue led to an indefinite strike.
The strike has now been resolved, with students expected to return to school soon, but the question is: how can Nigeria contain the dangerous COVID-19 pandemic in schools?
Let us look at the effect of Nigeria's flawed education system and how it might increase the spread of the coronavirus pandemic when school starts on January 18, 2021.
Unavailability of E-Learning Systems
Since the start of education in Nigeria, the sector has experienced a poor lecturing system in Nigeria.
Due to the high population of students in universities, polytechnics and colleges of education, lecturers pack hundreds of students in the lower levels in one class for lectures.
The high population ends up making the whole lecture hall stuffy. The poor ventilation in the lecture rooms also doesn't help matters.
The Federal Government has opted for an alternative visual lecturing with no equipment provided for such an alternative. The visual lecturing system would have been put in place a long time ago by the Federal Government, but it failed to do it.
Lecturers and students are tired of staying at home and are now gearing for resumption. Is there a plan in place? Or will schools still be going back to their old teaching system despite the COVID-19 pandemic?
Even though schools have promised to take part-by-part lecturing with only some students attending lectures in the morning and others taking their classes in the afternoon, it might not be safe for students.
Insufficient and space-crowded lecture halls
Almost all schools in Nigeria lack buildings for teaching, which has led to overpopulation of students. When I was in school, I remember how we could move around from one lecture hall to another, looking for free space to learn or write an examination.
Almost 300 students ran around and fought for space in the front seat due to a poor management system. The lack of building had contributed to many strikes in Nigeria, which delays the time for education.
The Academic Staff Union of Universities, ASUU, had been severally engaged in a dialogue with the Federal Government over the lack of buildings in Nigerian schools. Still, the Government seems to be adamant about it.
Students are still likely to be packed in buildings with school resumption even though lectures are said to be part by part.
Many students will use one lecture hall due to the limited number of buildings, which might cause the spread of the virus and increase the coronavirus pandemic.
Under-staffed and disorganized processes
Up till now, many Nigerian school's registrations are done manually, especially registration for freshers instead of online registration that might keep students away from each other and make things easier.
These registrations see high numbers of students packed in a particular spot with a slow registration process that is supposed to have been modernised in Nigeria a long time ago.
The current surge of the COVID-19 pandemic second wave might lead to more spread of the virus, which is too dangerous for the country.
When I did my school registration in 2013, it was one of the worst experiences in my life, seeing hundreds of people struggling to get registered, sweating all over.
If such a thing should happen in the current pandemic period, it will increase Nigeria's number of infected people.
Inadequate medical facilities and hostels
Due to inadequate government response from the educational sector, there has always been a fight between the Federal Government and the Academic Staff Union of Universities, ASUU.
School hostels are in general disarray. Some hostels have as many as eight people staying in one room, and it still hasn't been addressed. What happened to the COVID-19 protocol of social distancing?
With many schools warming up for the resumption in January, the government still does not deem it fit to provide the necessary equipment to contain the threatening coronavirus pandemic.
If medical facilities are not implemented, it will challenge curbing the spread of deadly infectious diseases like coronavirus in our schools.