List of top 10 best courses to study in the university 2021
Read about the top 10 best courses to study in the university to get a clearer view of the potential and economic upside of top courses studied at the university and make the best career choice.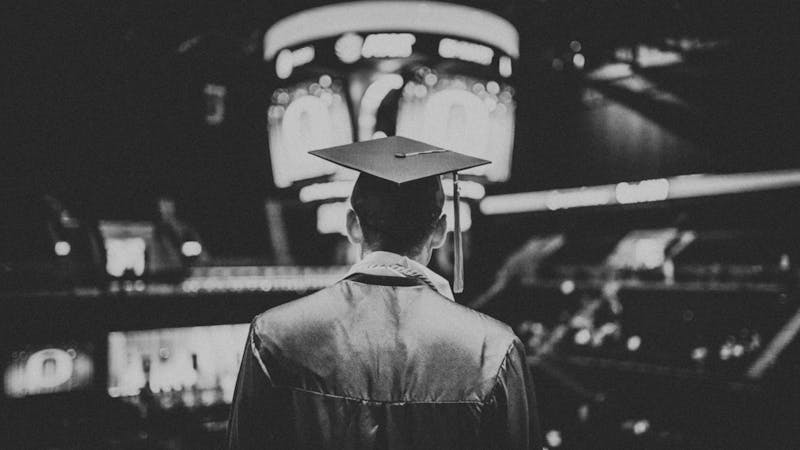 The level of education is often used as a yardstick to measure success and potential. While there is no evidence to prove the above theory, the importance of education in the life of an individual or society cannot be overemphasized.
Nelson Mandela once said that education is the most powerful weapon you can use to change the world.
The above assertion is true, especially when the absence of education is put into perspective. Thus, there will never be science and technology without education; you cannot access this article without the latter's existence.
This article on the top 10 best courses to study in the university in 2021 seeks to guide students and potential undergraduates on the best courses to choose to have a flourishing career afterwards.
The article provides readers with information such as the benefits of the course, the skills required, the level of job opportunities available for such professionals, salary/remuneration rates, the nature of the field, and so much more.
After reading this article, you should not only discover the top 10 best courses to study in the university but also:
Understand the importance of education to humanity and society at large.
Disclaimer:
Clacified does not in any way seek to disparage other disciplines not listed below, nor do we encourage any individual to choose any particular course of study.
Primary education is the initial phase of formal education
The definition of education
Wikipedia defines education as the process of facilitating learning or the acquisition of knowledge, skills, values, beliefs, and habits.
Education could be formal or informal; informal education, just as the name goes, involves the knowledge we acquire outside schools or a university.
This article is about formal education at the university level; concerning the top 10 courses to study at the university.
Education can also be defined as a means of acquiring knowledge; thus, any act or process leading to acquiring knowledge can be termed education.
The importance of education in the society
Education can be equated to air when it comes to society and its needs to thrive and develop. The development of formal education has led to the invention of phones, computers etc.
Education is a means for man to understand his environment, explore and harness nature for his good. Through education, man has been able to unlock past mysteries and reshape the things around him.
The progress made in medicine, engineering etc., can all be attributed to education. Moreover, education shapes society and, in some cases, furnishes leaders with the necessary knowledge to make the right decisions.
The above reasons are why an individual must make the right career choice in life. In the educational sector, individuals make the best career choice by studying viable courses at the university.
How to choose the best course to study at the university
The course one studies in the university may not be the only factor determining your success in life, but it will help pave the way for you.
It is important to be able to identify your interests, strengths, and intentions to make the right choice because if the course is not interesting to you, you will have to be thinking "who will be writing essays for me now?", to keep your academic grades up.
After high school, the next level in the education pyramid is tertiary education. Tertiary education is usually obtained at the university, and at this stage, many get confused about what course to study.
Deciding which course to study in the university is not easy, which brings this article in the limelight. The article will guide you in your decision-making.
Follow the guide below to get more insight on how to choose the best course to study at the university:
A. Meet your guidance counsellor
The first step in choosing the best course to study at the university is to seek your guidance counsellor's advice. It is advised you should meet your guidance and counsellor and discuss possible courses that fit your dreams and abilities.
Unfortunately, some high schools lack professionals to help students make the best career choice in developing countries.
NB:
Do not panic if your school did not provide guidance counsellor's services because there are still other ways to choose the best course of study at the university.
B. Self-assessment (knowing your capabilities)
Doctors always advise against selling medication, but the reverse is when choosing the best course of study at the university.
No one understands you more than yourself, thus re-assessing yourself and knowing your capabilities may play a vital role in choosing the best course to study at the university.
There are 4 questions you need to ask yourself before choosing the best course to study at the university. But, first, you need to ask yourself:
What do I want in life?
How will I achieve that dream (want)?
What are the things that I love doing?
What subject areas am I good in?
For instance, if you have good grades in physics, chemistry and mathematics, engineering may be a good feat for you.
Another strategy that can help you choose the best course of study is finding that area you are good at or love.
Some students are good at repairing electrical appliances or wiring houses, which will be right if they choose Engineering.
Other students are also good at caring for the elderly and enjoy showing care and love to people who need it. Such people may also find it fulfilling whenever they are responsible for helping people recover. Those students might find the medical field to be a great solace.
Students who love mathematical calculations are poised to be good at Architecture, surveying and accounting, Statistics, Engineering, software development, etc.
With the above, you can see that dreams and passion may not always align; you might want to become a doctor, but what makes you happy is solving calculations, writing codes and drawing buildings.
You may decide to study nursing sciences, but the question is whether it will make you happy at the end of the day or turn your life into misery.
You might want to be an engineer, but your mathematics, physics, and chemistry grades are not appealing, or you may not like mathematics and calculations.
While you can study harder to get better grades in the required subjects, you still need to ask.
People are often out of options. They sacrifice their happiness, passion, and dreams for economic reasons; if you decide to follow this path, Clacified advises that you strike a balance by making the money you want and doing what you love.
Some medical doctors have chosen to apply software programming in their practice of medicine, maybe because initially, they have always loved writing codes and wanted an easy route to make money.
Such medical doctors practise medicine and create software applications used in hospitals.
It is advised you stick with the course or profesison you love.
The top 10 best courses to study at the university
Below is a list of the top 10 best courses to study at the university based on factors such as job opportunities, the remuneration/salary rate, the nature of the work, and the ease of study.
1. Software Engineering/Computer Programming
Software Engineering or Computer Programming is number one on our list of the university's top 10 best courses to study. The reasoning behind this is that information technology is the trend of this century.
The invention of computers and computing has changed how we live our lives. As a result, software engineers/developers' role is vast, making the field less saturated.
Companies are in constant need of software engineers, programmers, project managers and the likes.
There are many sub-fields under Software Engineering such as cloud computing, cybersecurity, website development, mobile application development, dev operations, data analytics, etc.
Software programmers earn a relatively high income because good software engineers are scarce. Their work is so unique that only people with determination and foresight can last long and succeed in the profession.
Another good aspect of this profession is that one can learn Software Development on their own without going through the university system.
A software engineer can also work as an entrepreneur by creating products that can offer services to others, just like Clacified.com. It is also relatively easy for a software developer to start up their own company because it requires less start-up capital.
The roles of Software Engineers varies based on their specialities, including:
Developing, testing and debugging web and mobile applications.
Deploying applications to the cloud, monitoring, scaling and troubleshooting cloud containers and services.
Provision of cybersecurity and many other niches covered by software engineers.
Software Engineers need some skills to be succeful in the digital world.
#3.2 2. Medicine and other health-allied courses
People will always fall sick is a trendy phrase in this generation.
Medicine and surgery or any other health allied courses is the 2nd best course to study at the university because the number of people that require medical services keeps growing.
Like in tech, there are vast fields in the health sector, with hundreds or thousands of specialities. According to CDC, about 130 million Americans visited hospitals in 2018, and another 2015 research revealed that over 80% of Nigerians visited the hospital in 2014.
The above figures show the economic potential and demands for doctors, nurses, lab scientists, physiotherapists, etc. Health workers also earn a significantly high income due to allowances accrued like hazard, call allowances etc.
Medicine and other allied courses require good knowledge of chemistry and biology. The primary role of doctors and nurses is to care for patients; thus, the profession requires resilience and patience.
Medical practitioners are known to run private clinics as entrepreneurs – they do not necessarily need to get a job to earn a living.
Health workers are needed in the society; the COVID-19 pandemic proves this assertion.
#3.3 3. User Interface (UI) Design
User interface ranks as the 3rd best course to study at the university. Just like software programming, people can also learn UI design outside the four walls of the university.
A user interface is defined as the point of interaction between users and digital devices or products, like the touch screen of your phone or coffee machine.
UI design is another niche in the IT and digital world; they work relative to software programmers to create digital products that satisfy the user's needs.
UI design is responsible for designing the product's look, feel, and interactivity. A UI designer creates the icons, buttons, typography, colour schemes.
The role of the UI designer is to design and use intuition to create the interface with which the user interacts.
Let us take the software product clacified.com as an example; the UI designer designed interfaces or buttons that you click on this website.
The UI designer decides how this website's menu, entertainment, contact, and education pages will look.
An example of a UI design product is found below.
An example of how a User interface design looks like.
UI designers earn an average of N1.2 million annually due to the demand and availability of jobs; it is often said that UI designers are the eye of modern-day software programmers.
UI designers, in summary, design the flow and interface of digital products.
4. Quantity Surveying
Surveying is a professional course under the regulation of an external body. Quantity surveying and Geoinformatics ranks as the 4th best course to study at the university.
Quantity Surveying is a crucial branch of civil engineering; Quantity surveying and measurements are usually carried out before any civil engineering work resumes.
Surveying is the science or art of taking measurements on earth points to create a usable layout needed for structural designs.
In essence, Surveyors take land measurements to determine boundaries, landscape, topography, which is essential in mapping and building houses, roads, railroads and other infrastructural projects.
Quantity surveying made the list of the top 10 best courses to study in the university because it permits private practice as a professional course.
A Quantity Surveying graduate can open a startup that employs other surveyors.
Surveyors take measurements of earths points to undersand the topography, layout etc.
5. Civil Engineering
Civil engineering is a professional discipline that designs, constructs, and maintains physical and naturally built infrastructures.
Civil Engineering is the 5th best course to study at the university because of its vast field and room to provide job opportunities.
Civil Engineering deals with physical infrastructures like buildings, roads etc. They work to bring a structural design to reality; if you want to build a house or an office space, you may need the help of a:
Surveyor to survey the land,
An architect to design the building structure and
Civil Engineer to bring the physical structure to fruition.
To study Civil Engineering, you need to have good knowledge of:
Mathematics
Physics
Chemistry
Civil Engineers works on structural projects using designs.
6. Architecture
People that practise architecture are called Architects. Architecture as a discipline is the practice of designing and constructing buildings.
Most architectural designs use 3-dimensional drawings to sketch buildings on computer software or paper.
From the description of Architecture, Surveying and Engineering, it is obvious that the trio works together to design, survey and erect buildings.
Architecture is still another professional course with a viable option for private practice. Architecture also ranks as the 6th best course to study at the university for 2021.
The niche covered by Architects is vast, and their importance cannot be over-emphasized. In this modern era, architects are usually consulted for building plans.
They work by asking you what you want and then providing you with architectural designs, building plans and layouts.
Modern society needs Architects, the implication – high demand for Architects.
A typical 3D architectural design; one of the things done by Architects.
7. Accountancy
The accounts department is one of the most fundamental units in companies; they record the financial output and input of the company.
Accountants are also known to project cost analysis and guide the company on tagging cost per unit product.
Notwithstanding the size of a business, the accounting department is necessary for decision making, cost planning, and measuring economic performance.
There are two types of accounting, namely:
Managerial accounting and
Cost accounting.
Managerial accounting helps management make business decisions, while cost accounting proffers ideas on how much a product should cost.
The above shows that accountants are an integral part of any firm or government body for accountability and estimation of profit or loss.
Accountants can work for private firms or create private firms that offer accounting and auditing services to institutions.
Some of the prominent auditing firms you know are PwC, KPMG etc.
To study accounting, you need an analytical mindset and have good knowledge of mathematics.
8. Electrical Engineering
Electrical engineering deals with the study, design, and application of devices and systems that use electricity, electronics, and electromagnetism.
Electrical Engineering is the 8th best course to study at the university for 2021. Electrical engineers are responsible for producing electrical installations like:
Inverters,
Solar power,
Transformers.
Street lights
Traffic lights, etc.
Private firms usually produce the above products; thus, electrical engineers can work for electrical firms or go into personal production.
Developing countries like Nigeria, Zambia, Cameroun, Niger, and Venezuela are in high demand for solar, inverter, and street light installations.
9. Catering Services
'People will always eat' is a phrase coined to show the insatiable nature of the human race. Some Universities offer catering services as a course of study in this modern era.
The entrepreneurial potential of catering services is why it ranks as the 9th best course to study in the university for 2021.
A caterer is responsible for providing transportation and preparing food for clients, especially for special events such as conferences, weddings, celebrations, or large gatherings.
A catering professional may also be responsible for planning a menu, setting up, or providing utensils and other equipment.
Catering services do not necessarily require formal education, but garnering a university education may be an advantage for people who wish to follow that path.
Good knowledge of catering services will help individuals that wish to open a restaurant, catering company etc.
Caterers handle dishes prepared for events etc.
10. Agriculture
Agriculture is the science behind food, fish and poultry production. Most developing countries now see agriculture as the future.
Agriculture ranks as the 10th best course to study at the university for 2021. People can practise food production without a university degree, but a university education can lead to perfect practice.
With the knowledge of agriculture, individuals can operate poultry, fishery and crop farm at ease. Agriculture is a profitable venture with robust entrepreneurial potential.
Piggery is another niche of agriculture with massive profit, though it comes with its reservations. The excellent aspect of a poultry farm is the small capital needed for a startup.
4.0 In Summary
The top 10 courses to study at the university only seek to establish university courses with more potential and room for private practice or entrepreneurship.
All courses are essential to the joint development of society, but unfortunately, Clacified cannot tabulate all courses studied at the university.
Other top courses studied at the university are:
Psychology
Business administration
Financial management
Chemical Engineering, etc.
In summary, choose a course of study that will fuel your passion; you are more likely to succeed when you do what you love.