List of Universities, Polytechnics and Colleges of Educ. that accept 150 cut-off mark

By Ernest Sunday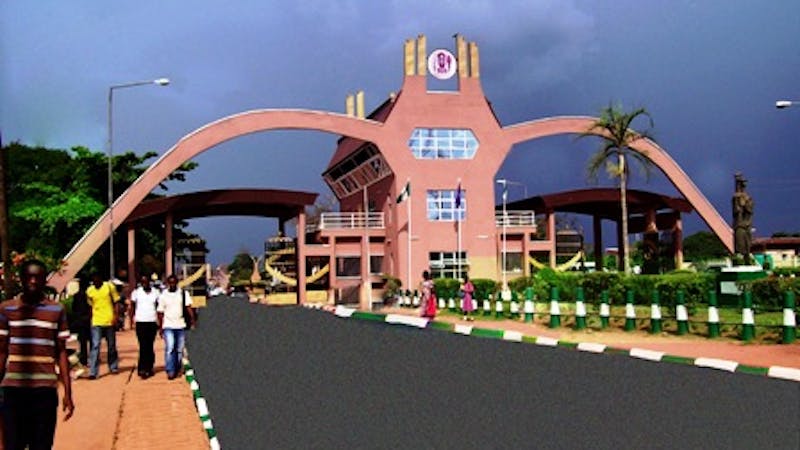 Here are the Universities, Polytechnics and Colleges of Education lists in Nigeria that accept 150 as a cut-off mark. You can go ahead and choose any one that you like if your mark is up to the required score.
Do you feel frustrated, or have you lost hope of entering school because your JAMB score is not up to 200 or 180 marks which some schools set as their cut-off marks?
All hope is not lost; you can apply to any of the listed universities, polytechnics and colleges of education as they accept 150 cut-off marks.
List of Universities, Polytechnics and Colleges of Education that Accepts 150 Cut-off Mark
Yobe State University, Damaturu, Yoube State
Uyo City Polytechnic, Uyo, Akwa-Ibom State
Umar Suleman College of Education, Gashua (The school is affiliated with Unimaid, Maiduguri)
The Polytechnic, Ibadan, Oyo State
School Health Information MGT, OAU Teaching Hospital, Ile-Ife, Osun State
School of Health Information MGT (UCH, Ibadan, Oyo State)
Salem University, Lokoja, Kogi State
Rufus Giwa Polytechnic, Owo, Ondo State
Ronik Polytechnic, Ikeja, Lagos State
Ramat Polytechnic, Maiduguri, Borno State
Port Harcourt Polytechnic, Rumuola, Port Harcourt, Rivers State
Pogil College of Health Technology, Oke-Eri, Ijebu-Ode, Ogun State
Oyo State College of Agriculture, Igboora, Oyo State
Obong University, Obong, Ntak, Akwa Ibom State
Nigerian Turkish Nile University, Abuja, FCT
Niger State Polytechnic, Zungeru, Niger State
Niger State College of Agriculture, Mokwa, Niger State
National Institute of Construction Technology, Uromi, Edo State
Nasarawa State Polytechnic, Lafia, Nasarawa State
Lead City university, Ibadan, Oyo State
Lagos State Polytechnic, Ikorodu, Lagos State
Lagos State College of Health Technology, Yaba, Lagos State
Kwara State Polytechnic, Ilorin, Kwara State
Kebbi State University of Science and Technology, Aliro, Kebbi State
Kaduna Polytechnic, Kaduna State
Jibwis College of Arabic and Islamic Education, Gombe, Gombe State
Fidei Polytechnic, Gboko, Benue State
Federal University, Oye-Ekiti, Ekiti State
Federal University, Gusau, Zamfara State
Federal Polytechnic, Ilaro, Ogun State
Federal Polytechnic, Ukana, Akwa Ibom State
Federal Polytechnic, Offa, Kwara State
Federal Polytechnic, Nasarawa, Nasarawa State
Federal Polytechnic, Kaura/Namoda, Zamfara State
Federal Polytechnic, Ede, Ogun State
Federal Polytechnic, Bauchi, Bauchi State
Federal College of Orthopedic Technology, Igbobi, Lagos State
Federal College of Land Resources Technology, Owerri, Imo State
FCT College of Education, Zuba, Abuja, FCT
Delta State Polytechnic, Ozoro, Delta State
Delta State Polytechnic, Otefe, Delta State
Delta State Polytechnic, Ogwashi-Uku, Delta State
Cross River University of Technology, Calabar, Cross River State
College of Health Education, Calabar, Cross River State
College of Education, Akwanga, Nasarawa State
College of Education(TECH), Lafiagi, Kwara State
College of Administrative and Business Studies, Potiskum, Yobe State
Auchi Polytechnic, Auchi, Edo State
Akwa Ibom State Polytechnic, Ikpt-Osurua, Akwa Ibom State
Adeyemi College of Education, Ondo, Ondo State
Abdu-Gusau Polytechnic, Talata-Mafara, Zamfara State