UNIZIK 2020 Post-UTME cut-off mark, eligibility, and registration details
The details about UNIZIK's Post-Unified Tertiary Matriculation Examination cut-off marks, eligibility, application cost and registration for the 2020/2021 academic session.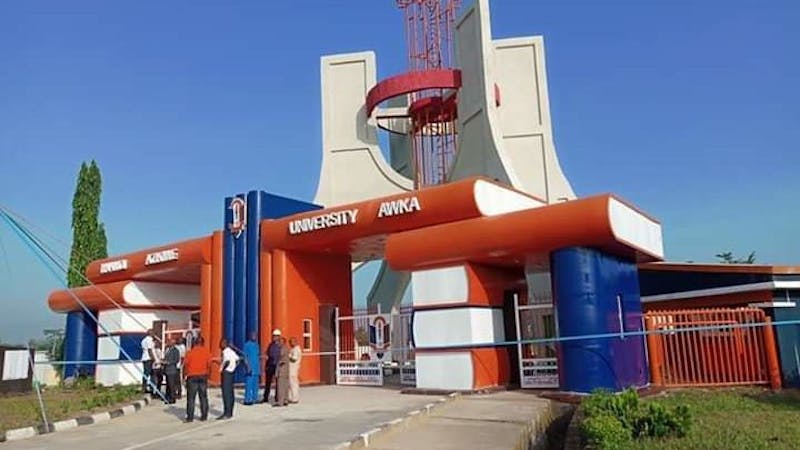 The University of Nnamdi Azikiwe (UNIZIK) 2020 Post-UTME
The cut-off mark for Nnamdi Azikiwe University's Post-Unified Tertiary Matriculation Examination for the 2020/2021 academic session is out. We bring you all the examination details, including eligibility, application, and registration fee.
The UNIZIK cut-off mark for the 2020 session is between 160-200, depending on the candidates' course, while the registration cost is N2000. Registration starts on Wednesday, 12th August 2020 and ends on Monday, 30th November 2020.
UNIZIK 2020 Post-UTME Eligibity
The Nnamdi Azikiwe University, Awka Post-UTME and DIRECT ENTRY screening exercise is scheduled for candidates who made the university their choice of institution in the 2020 JAMB examination.
Candidates who did not choose UNIZIK as their choice of institution but scored up to the cut-off mark stated above will have the chance to participate in the screening exercise on the condition that they visit the JAMB website for a change of institution.
The course change or institution change into Nnamdi Azikiwe University, Awka (and its affiliate institutions) ends on Friday, 20th November 2020. Any change done after this date will not be valid.
UNIZIK 2020 Post-UTME Cut-off Mark
UNIZIK 2020 Post-UTME Faculties/Programmes with a cut-off of 200
Bioscience: Applied Biochemistry, Applied Microbiology.
Health Sciences and Technology: Medical Laboratory Science, Medical Rehabilitation, Nursing Science, Radiography.
Law, Medicine & Surgery, Pharmacy and Social Sciences
Physical Sciences: Computer Science only.
UNIZIK 2020 Post-UTME Faculties/Programmes with a Cut-Off of 180
Art, Basic Medical Sciences, Education, Engineering and Management Sciences
Bioscience: Biological Science, Botany, Parasitology & Entomology, Zoology.
Health Sciences and Technology: Environmental Health Science.
Faculties/Programmes with a Cut-Off of 160
Agriculture and Environmental Sciences
Physical Sciences: Chemistry, Geological Science, Geophysics, Mathematics, Physics and Industrial Physics, Pure & Industrial Chemistry, Statistics.
All Affiliate Institutions.
UNIZIK 2020 Post-UTME Method of Registration
To apply for the Post-UTME screening exercise, follow the details below:
Visit the UNIZIK website and click on Create Account
Enter your UTME REG number, a valid email address, and phone number and click on the continue button.
On the next page, select the access level and click on creating.
Note
Your username is your email address while your password is your phone number.
Candidates should make sure that they enter their personal email account and phone number to be able to be receiving further messages about the screening exercise from the school.
Login with the login credentials (Email and password) to continue the registration.
Once you log in successfully, click on step one and Generate Application Form RRR.
Print the RRR (Remita) page, proceed to any bank of your choice nationwide to make a payment of N2,000 only.
Login to the portal, click on Step Two, click on Confirm Payments.
Type the RRR for the Application Form in the RRR text box and click on Verify payment.
Once your payment is successful, or if the notification is that your payment is already confirmed, you can proceed to Step Three.
Click on Step Three, click on Fill Application Form, fill in the application form.
Recheck the form you filled to ensure it corresponds with your credentials.
Check the box written I Agree and click the submit button.
Print out the application form.
Note:
Candidates with WASC/NECO and NABTEB should fill only their name, Exam No, Year and School/Centre where the examination was taken.
Candidates can always go back to update their O'level result information for correctness.
UNIZIK 2020 Direct Entry Candidates
In addition to the above registration procedures, direct entry candidates must also ensure that their academic transcript is forwarded to The Registrar, Nnamdi Azikiwe University Awka, on or before Monday, 30th November 2020.
Note:
Candidates will be held accountable for any payment made with a wrong registration number
According to UNIZIK, any candidate whose transcript is not received before the stipulated period will not be considered admission into the school.