12 Nigerian students qualify for Huawei global ICT contest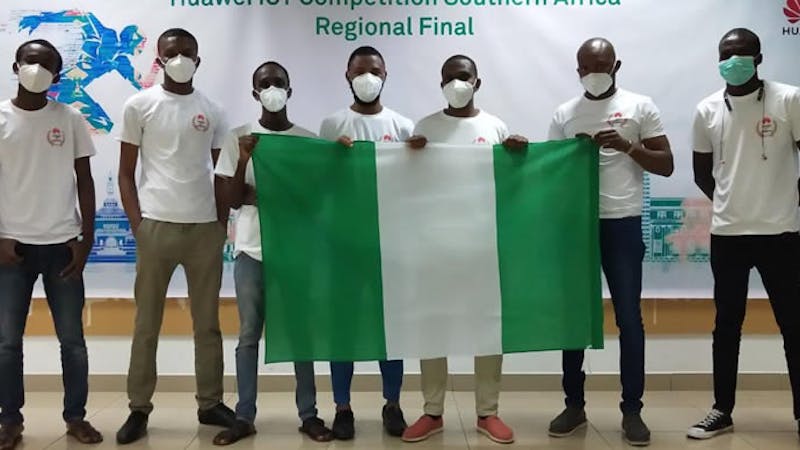 Twelve Nigerian students from the Ahmadu Bello University, Zaria, University of Ibadan and the University of Port Harcourt have successfully qualified for the Huawei Global ICT Competition.
They qualified following their excellent performance in the Cloud and Network examination at the recently concluded Huawei Sub-Saharan Africa Region ICT Competition finals.
The Huawei ICT Competition is believed to be the biggest of its kind in the African continent featuring 123 student-talents from 13 countries across Sub-Saharan Africa who are divided into 41 teams (28 network track and 13 cloud track teams).
The competition covers examinations on the latest ICT technologies such as artificial intelligence, cloud computing, mobile networks and big data.
At the Sub-Saharan regional finals, the students compete for 18 prizes and 12 admission tickets for the Huawei Global ICT Competition Final in October 2020, which will attract more than 300 other student-talents from 66 countries across the globe.
The Nigeria team had 15 students who were divided into five teams competing under the Network and Cloud segment.
The Nigerian students performed excellently, which guaranteed four of the teams' tickets to the Global ICT Competition.
Two of the teams took the first and third position respectively in the Cloud examination while the other two teams emerged second in the Network examination.
The Huawei ICT Sub-Saharan regional competition was held virtually due to the pandemic. The Nigerian students participated from the Hauwei Technologies Nigeria offices in Abuja and Lagos, respectively.