Cross River State announces the date for resumption of public schools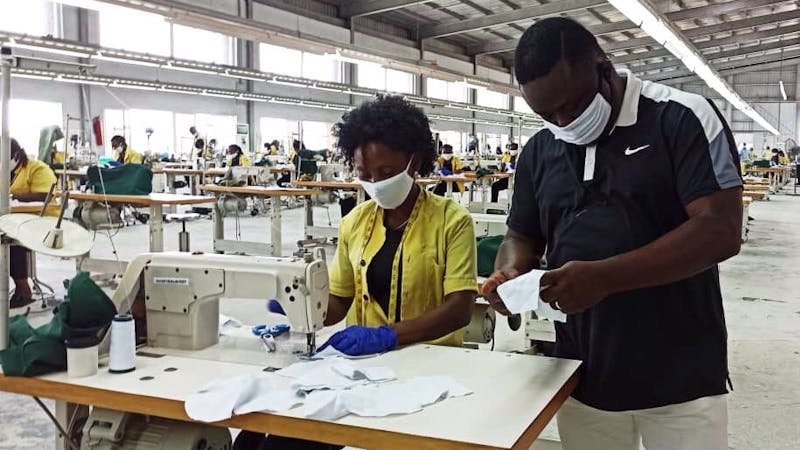 The Government of Cross River State has announced June 16 as the resumption date for public schools in the state after the long coronavirus luck down.
The special adviser on media and publicity, Christian Ita confirmed in a statement that Governor Ben Ayade of Cross River said that all the public schools in the state will resume on Tuesday 16 June 2020 according to reports from the Guardian.
The resumption date was revealed as the Governor unveiled the Personal Protective Equipment manufactured by garment factory owned by Cross River state.
The protective equipment which includes face masks and overalls will be distributed free of charge to schools for students use and also medical personnel in the state said the Governor.
He aims at removing anything that will foster corruption and laziness among children by resuming schools to keep them busy.
"I think it is wise for the kids to go back to school, and I have seen this happen in China where kids are back to schools with their nose masks and shields.
"So you wear your nose mask, and you wear your face shield when you get to school you drop the mask and wear only your shield to allow for more ventilation and more breathing," Ayade explained.
.
Governor Ayede stated that the COVID-19 pandemic is here to stay, and the government has to learn how to adapt with it by allowing children to resume school.
He added: "I think that the federal government will be excited to encourage the resumption of schools because obviously the coronavirus has come to stay with us and the reality is that countries that have attempted to resume schools have had to contend with the increasing prevalence of the virus but obviously how long can we wait as a country?"
The commissioner for education in Cross River also revealed the format and strategies for the resumption saying it is a "trial resumption".
He said: "Students will wear face masks and face shield to school. Once at the school gate, the children will wash their hands and legs.
"Hand sanitizers will also be used. When the children enter the classroom, they will remove the face mask and use only the face shield so as to get enough ventilation.
"Upon closure, they will wear back their masks and wear the shields and go back home. Teachers will wear the same and undergo the same coronavirus protocols in the classroom."
Currently, Nigeria has a total of 13873 new cases of coronavirus discharging 4351 and recording the death case of 382. As the virus continues to increase across the country