Federal Government gives fresh update on safe resumption of schools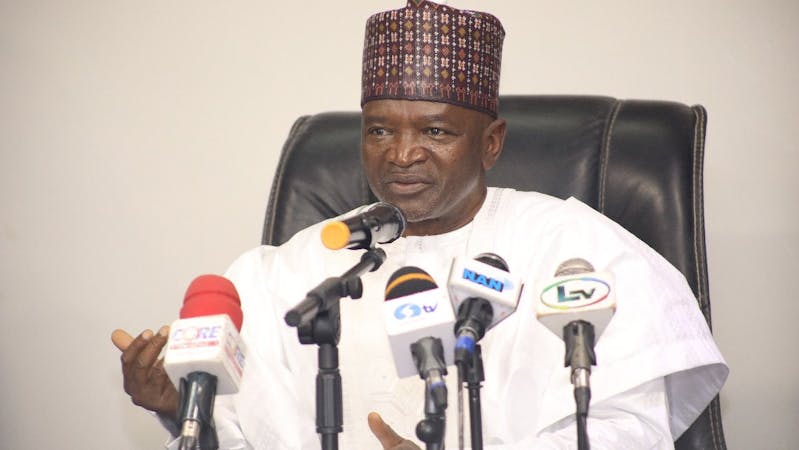 The Federal Government of Nigeria has given a new update with regards to the resumption of schools revealing that there will be a decontamination of schools nationwide starting from Tuesday, July 7.
The carrying out of the decontamination scheme for school resumption was disclosed by the Chairman of the Presidential Task Force on COVID-19, Boss Mustapha at a daily briefing in Abuja on Monday, June 29.
On Monday, July 6, 2020, in another Presidential Task Force briefing, the minister of environment Mohammed Mahmood Abubakar shed light on the decontamination scheme.
He stated that schools nationwide would be disinfected to make sure the spread of the coronavirus is subdued; he went further to assure parents of the safe returns of the children back to schools.
"The delay is because it is better to disinfect and decontaminate within a short period of time so that the kids will be going back into these classes when they have been freshly decontaminated.
"This is because the chemicals we use are chemicals that are not long-lasting; they have short contact time to do their job. So, we will be getting this done before Monday when they (school children) will be back to use these classes," Abubakar said.
Schools in Nigeria has been closed since March 2020 due to the outbreak of coronavirus around the globe.
Over the past two months, there have been rumours spreading around about schools resumption with news claiming July 8, 2020, to be the new resumption date. Still, the Federal Government stepped up to deny any information with regards to schools resumption date.
But now there will be a big hope to students as the disinfection scheme seems to draw the hoping of reopening schools closer.