FG releases fresh directives for safe reopening of schools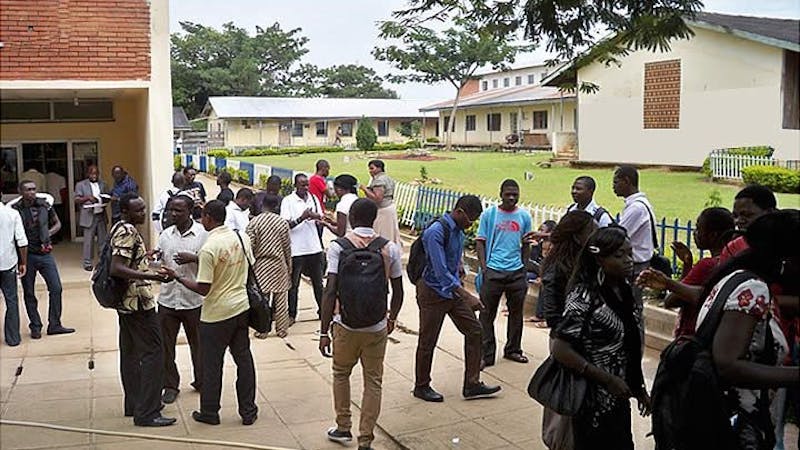 The Federal Government has released new directives for the safe reopening of universities and continuous academic activities during the COVID-19 pandemic.
The directives were released on Friday, September 18, 2020, in a statement signed by the Director, Directorate of the Executive Secretary's Office, Chris J.Maiyaki addressing all Vice-Chancellors.
According to Maiyaki, the Federal Ministry of Education has accepted a request by the National Universities Commission(NUC) to bring up arrangement towards an immediate resumption of academic activities in schools with some directives to follow.
Maiyaki said that the acceptance for the request is due to a decline in the coronavirus infection as briefed by the Presidential Task Force (PTF) on COVID-19.
"Universities must continue to adhere to the safety protocols and the Nigerian Centre for Disease Control (NCDC) guidelines which are very much in force, " the statement read.
"The decision to reopen institutions should not, in any way, diminish the importance attached to full compliance. The virus is still potent, and there no cure as at yet.
"Universities must under no circumstances, violate the full cycle of the semester system, consistent with the National Universities Commission (NUC)'s approved Benchmark Minimum Academic Standard (BMAS).
"Universities are also to ensure strict compliance with other extant NUC quality assurance standards and guidelines.
"A joint inspection team comprising staff of the National Universities Commission (NUC) and the Federal Ministry of Education, will be undertaking verification visit to inspect the reopened universities and their level of compliance with quality assurance/safety standards.
"The impending visit will involve on-the-spot inspection of physical facilities such as lecture theatres, classroom, staff offices, laboratories, students accommodation, emergency service/capability, health care and the deployment of non-pharmaceutical measures which are germane to your state of preparedness for the resumption of academic activities.
"Universities will periodically keep the National Universities Commission updated on action taken, in conformity with this directives", the statement read.