Jigawa govt orders reopening of 40 schools, calls workers to resume duty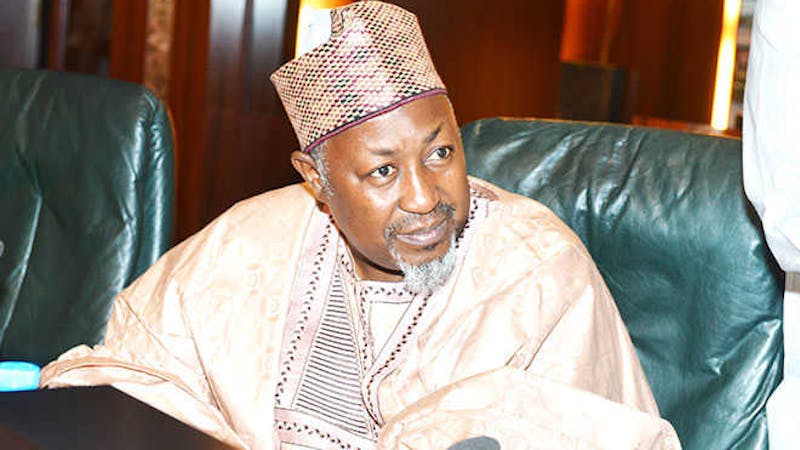 The governor of Jigawa state Mohammed Badaru has ordered the immediate reopening of 40 schools in the state and called all civil servants to resume work from August 4, 2020.
Badaru gave the order during a briefing with reporters in Dutse. He urged the state's ministries of Health and Education to device a time table for the running of programmes including strict compliance to coronavirus preventive measures.
According to the News Agency of Nigeria (NAN), the recalling of civil servants emerged just some few weeks after level 12 workers and beyond returned to work.
Initially, the state government ordered the civil servants to work from home for two weeks when the COVID-19 disease started on March 24, but it was later extended for months in order to keep workers safe from the spread of the pandemic.
Badaru said the decision to recall workers and also students was due to the outcome of the progress recorded in compliance with COVID-19 preventive measures after the returning of workers in the level 12 category and beyond some weeks ago.
He added that the Jigawa state government would continue to adopt the same strategy across the state ministries and other departments in the state to ensure total compliance with COVID-19 preventive measures.
According to Badaru, the forty schools to reopen will be selected from different levels with primary, junior, senior and private secondary schools from the three senatorial zones of the state all included.
He also gave parents and guidance a guarantee that other schools would be open depending on the improvement regarding the compliance with COVID-19 preventive measures from the forty schools.
The governor revealed that Jigawa state is free from the coronavirus pandemic with no new case and also the suspected cases have tested negative and all discharged.