List of Universities, Polytechnics, Colleges of Education that accept 170-160 cut-off mark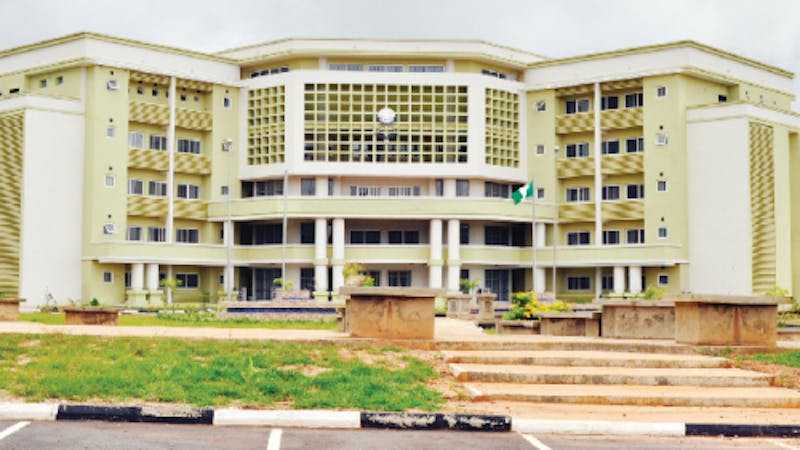 Here are the lists of Universities, Polytechnics and colleges of education that accept cut-off marks ranging from 170 down to 160. Choose any school that you like if your mark is up to the required score.
Do you feel frustrated or have you lost hope of entering school because your JAMB score is not up to 180 to enter into the university, some Polytechnics or Colleges of Education?
All hope is not lost, you can apply to any of the listed universities, polytechnics or colleges of education as they accept 170 to 160 cut-off marks.
List of Universities, Polytechnics and Colleges of Education that accept 170-160 Cut-off Marks

| Schools | Cut-off Marks | |
| --- | --- | --- |
| Tai Solarin University of Education, Ijagun, Ogun State | 170 | |
| Redeemers University, Ogun State | 170 | |
| Landmark University, Omu-Aran, Kwara State | 170 | |
| Federal School of Surveying, Oyo, Oyo State | 170 | |
| Bingham University, Karu, Nasarawa State | 170 | |
| Babcock University, Ilishan-Remo, Ogun State | 170 | |
| Adamawa State University, Mubi, Adamawa State | 170 | |
| Sokoto State University, Sokoto, Sokoto State | 160 | |
| Paul University, Awka, Anambra State | 160 | |
| Nana Aishat Memorial College of Education, Kwara State | 160 | |
| Madonna University, Okija, Imo State | 160 | |
| Kwararafa University, Wukari, Taraba State | 160 | |
| Kano University of Science and Technology, Wudil, Kano State | 160 | |
| Joseph Ayo Babalola University, Ikeji-Arakeji, Ekiti State | 160 | |
| Hallmark University, Ijebu-Itele, Ogun State | 160 | |
| Godfrey Okoye University, Urgwuomu-Nike, Enugu State | 160 | |
| Federal University, Dutse, Jigawa State | 160 | |
| Federal University, Birnin-Kebbi, Kebbi State | 160 | |
| Federal Polytechnic, Ado-Ekiti, Ekiti State | 160 | |
| Edo University, Iyamho, Edo State | 160 | |
| College of Agriculture, Jalingo, Taraba State | 160 | |
| City of College of Education, Garki, Abuja FCT | 160 | |
| Calvin Foundation College of Education, Naka, Benue State | 160 | |
| Bells University of Technology, Ota, Ogun State | 160 | |
| Baze University, Abuja, FCT | 160 | |
| Augustine University, Ilara, Lagos State | 160 | |
| American University of Nigeria, Yola, Adamawa State | 160 | |
| Al-Hikmah University, Ilorin, Kwara State | 160 | |
| Ajayi Crowther University, Oyo, Oyo State | 160 | |