NNPC/SNEPCo National University Scholarship For Nigerians 2020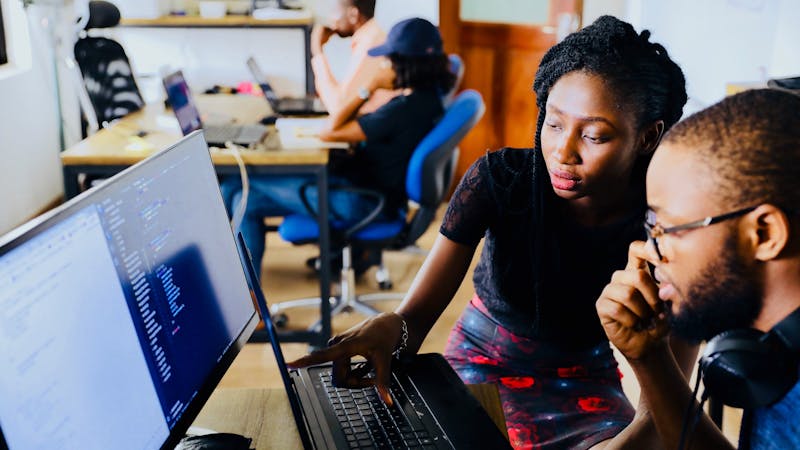 Overview
The programme aims to promote academic excellence and improve the skills of young Nigerians. It provides a yearly grant to the successful applicants from their second year to the completion of their undergraduate degree programme.
Eligible undergraduate students studying NUC-accredited courses in Nigerian universities are invited to submit an electronic application via this portal. Ensure you read through all the information in the different tabs before you begin your application.
Application Deadline: August 28, 2020.
Eligible Countries: Nigeria
Type: Undergraduate
The examination date will be communicated to shortlisted candidates only. SNEPCo reserves the right for selection and shortlisting of candidates.
Note:
Application for NNPC/SNEPCo scholarship is free.
Scholastica is the official platform for the NNPC/ SNEPCo National University Scholarship
Beware of fraudulent websites when applying for the NNPC/SNEPCo scholarship online. Such sites may ask you to make some payments in the course of the application.
E-mail applications are not accepted. 
NNPC/SNEPCo does not assign representatives/agents to assist applicants in applying. 
Any candidate found to have presented false documents will be disqualified or withdrawn at any level of the scholarship process. 
Only shortlisted candidates will be invited for the proctored computer-based test
Business News on Clacified
Eligibility & Requirements
The merit-based scholarship is open to full-time undergraduates studying in various Universities within Nigeria. Applicants must:  
Be a citizen of Nigeria
Currently, be in their second year of full-time study in a Nigerian Federal or State University accredited by the National Universities Commission (NUC)
Have a minimum CGPA of 3.5 in a 5-grade system
Not be a beneficiary of any other scholarship (National or International)
Female candidates are strongly encouraged to apply.
How To Apply
Every applicant should have a valid personal email account and phone number.
Applications by eligible candidates should be submitted online at Scholastica website
Candidates should include personal and educational details in the application.
Applicants should upload scanned copies of the following as part of the application:
Recent passport-sized photograph of the applicant in JPEG format, not more than 200 kilobytes;
University or JAMB Admission Letter;
Unified Tertiary Matriculation Examinations (UTME) Result;
O' Level Result(s); and 'A' Level /OND /NCE Result(s) as applicable;
Letter of Identification from the State of origin indicating the applicant's local government of origin; 
Academic results for 100 level for 2018/2019 Academic Session
To apply, follow the steps below:
Click on the 'Apply Now' tab. 
Click on "Register Now" to create an account. 
Proceed to your email box to activate your account.
Click on https://candidate.scholastica.ng/schemes/SNEPCo to return to Scholarship site.
Enter your registered email and password to upload your information.
Enter your personal information, National Identification Number (if available), educational information, other information and upload required scanned documents. 
Ensure the name used in applications matches the names on all documentation in the same order. Upload a sworn affidavit or certificate if otherwise.
Ensure you view all documents after uploading, to ensure that they are clear and accurate. 
When asked to upload a photo, upload a passport photograph with a white background. 
Recheck application information to avoid errors.
Click "Apply Now" to submit information.
You will receive an email and an SMS that confirms your application was successful. 
Return to https://candidate.scholastica.ng/, enter your Email and Password to download your profile and proceed to have your Head of Department sign the document. 
Upload a scanned copy of the signed profile, this would be used for verification. 
If the National Identification Number (NIN) number was not available in step 6; to obtain your National Identification Number (NIN):
Click here to register and learn more about the National Identity Number   
Click "Create Account" and fill in the required  fields   
Login with Email and Password to complete the form   
After completion, schedule a date for photo and fingerprint capture   
Visit any of the 37 capture centres  to complete the registration process and obtain your National Identity Number   
You can also do your total registration at the NIMC office 
Return to the Scholastica website and update the application with National Identification Number (NIN) to ensure completion.
Multiple applications attract a disqualification penalty from the Scholarship board thus avoid any dubious behavior.
Honk Kong students writing diploma of secondary education examination on a mask
FAQ For SNEPCo National University Scholarship Scheme
Are scholarships awarded for one year, or are they guaranteed for all study years? Scholarships are renewable through graduation. Recipients are expected to maintain high academic/ethical standards, and other conditions outlined in the scholarship award letter.
Does SNEPCo charge a processing fee for scholarship applications? No. SNEPCo does not charge any fee for processing applications. There are no fees at any stage of the scholarship award cycle.
Who is eligible for SNEPCo national merit university scholarships? Undergraduates in 200 level in universities in Nigeria
Can I apply if I am going to a vocational school? No.
Do I have to be a Nigerian Citizen to benefit from the scholarship scheme? Yes, you must be a Nigerian citizen.  Permanent Residents are not eligible for the Scholarship Award.
Do I need to be accepted into a particular university in Nigeria, before I apply for the scholarships? You should be a student of a recognized university in Nigeria, as listed with the National Universities' Commission (NUC).
Which university may I go to, to qualify for a scholarship? You may attend any university in Nigeria - Federal or State recognized by the National Universities Commission (NUC).  
Can I apply if I attend a degree-awarding institution that is not a University? To qualify for the program, you must be a student of a university that is recognized and approved by the National University Commission (NUC).
I am a resident in a foreign country. Can I apply for the scholarship? Yes, you can apply, only if you are a Nigerian that has gained admission into, and is attending a university in Nigeria.  
Am neither a Nigerian citizen nor do I reside in Nigeria. Can I still apply for the Shell University Scholarship? No, the scholarship is available only to Nigerian citizens, attending universities in Nigeria.  
If a student is in a remedial year (that is year 0 of the university programme), can he/she benefit from the University Scholarship Scheme? No.
Must I be between a certain age group to qualify for the scholarship? No.
I have applied before; can I apply again this year? No.
When is the scholarship application due? The application deadline is, as stated in the advert for the specified academic session. Students are encouraged to submit their applications well in advance of the deadline.  
How do I apply? You must use the format as advertised above and provide all the required documentation.
What do I need to submit with my application, to ensure it is a complete application? You must read the details of each scholarship award category carefully and provide the documentation requested. 
Can I fax or email the application or supporting documents to SNEPCo? No. Faxed or email applications and supporting documents will not be accepted.  
In applying for the scholarship, can I include references? No. References will not be considered or reviewed as part of your application.
While applying, can I add additional information on education, extracurricular activities, and employment? Yes, as long as it includes and is restricted to the requested information.
Can I apply through an agent or a SNEPCo representative in my university or community? No. For the avoidance of doubt, SNEPCo has not authorized any person or organization to act on its behalf with regards to the SNEPCo National Merit University scholarship programme.