Noble laureate, Wole Soyinka celebrates 86th birthday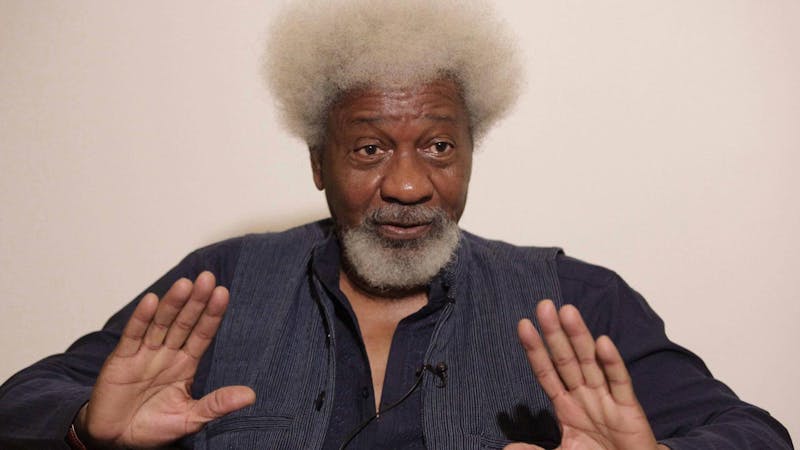 The literary icon Wole Soyinka clocks 86 today Monday, July 13, 2020.
Soyinka's birthday, which coincides with the Wole Soyinka International Cultural Exchange, WSICE, attracts a global celebration with diverse activities held.
Plans are already in place for a memorable feast in his honor in virtual spaces.
The 3-day event will hold across the country as well as in other parts of the world, beginning with the Wole Soyinka Essay Competition, 2020, for Young Leaders, an educational advocacy session, lectures, and symposium on humanity, poetry, and theatrical performances.
The Zmirage Multimedia Company organizes the event, and this year's edition is themed "I am because you are" began July 12 and continues on July 14.
The theme, according to the organizers, was inspired by "UBUNTU," the Southern African philosophy which epitomizes the principle of shared values that ensures the sustenance and survival of the human family."
The cultural advocacy session of the program tagged "Pandemic: Pursuit of individual Happiness and our common Humanity" will feature the main conference paper by Prof. Lilly Cheng of the Chinese Cultural Institute, San Diego University, USA.
According to Vanguard paper, the second day being July 13, the lead paper on 'Reimagining Our World After Covid-19' will be delivered by co-Executive Producer of the WSICE, Professor Segun Ojewuyi, a theatre and culture scholar, who is head of Directing at the Southern Illinois University, Carbondale, USA.
Also taking place in a digital space is the program exhibition, 'Timeless Memo.
'Timeless Memories,' an art initiative series of Oludamola Adebowale, celebrates the legacy of Prof. Wole Soyinka and the amazing body of work he has created in new innovative mediums for this generation and future generation.
The Virtual Exhibition will feature new illustrative works, some works from the November 2019 exhibition, and also an E-Art book that will be available for download for free on the WSICE Website