Ojukwu varsity ASUU members back out of strike because of hunger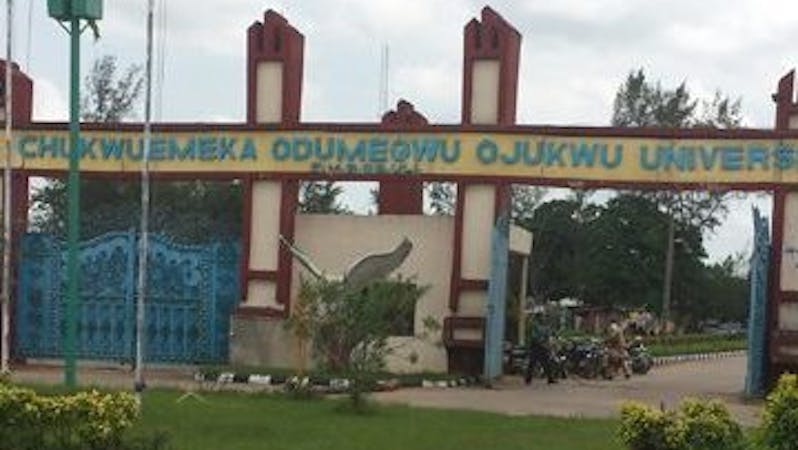 Many lecturers of the Anambra State university - Chukwuemeka Odumegwu Ojukwu University have backed out from the ongoing nationwide strike by the Academic Staff Union of Universities.
In a meeting which was held in the campus on Tuesday, the lectures said the institution had its peculiarities which made it much more difficult to sustain the strike.
The lecturers' spokesperson, Professor Osita Chiaghanam said to continue with the strike means subjecting themselves as well as their family members to hunger.
Prof. Chiaghanam said, "We have our peculiarities; We are not funded by the Federal Government. Our salaries are paid through internally generated funds.
"So, our students must be in school and pay their school fees for our salaries and some other things to be done here.
"As part of the national struggle to salvage university education in Nigeria, members of ASUU COOU heeded the national call for both the warning strike and subsequent indefinite strike action as declared on 23rd March 2020.
"However, recent events in our great university have precipitated a long chain of actions and reactions capable of short-circuiting the aspirations of responsible unionism, which ASUU stands for".
Chiaghanam, while stating that the leadership of the university has derailed said the university was recently portrayed "in the public domain for utterly wrong, misleading and malicious reasons".
The ASUU Chairman of the university, Prof Okey Aniebo also alleged that his life and job were on the line as he had received several threats for resisting the pressure from the management to yield to back out from the strike, Punch News had reported.
"Don't be surprised if I'm sacked any moment now", Aniebo said.