Public Health guidelines for safe school re-opening in Nigeria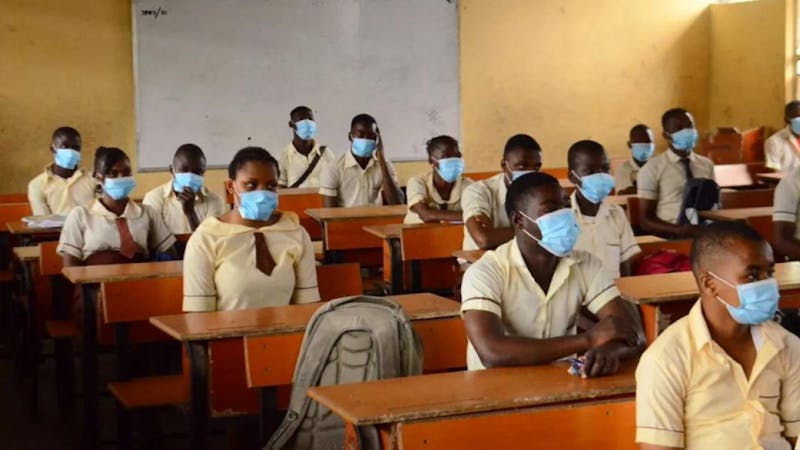 Here are the details of the public health guidelines and protocols stipulated by the federal government of Nigeria for the safe re-opening of schools in the nation.
Schools had been suspended since March due to the coronavirus pandemic, but the federal government is set to re-open all schools in the nation.
Below is a comprehensive list of the guideline and protocols as listed by the federal government for safe re-opening of schools.
School should provide learners with a "medical status" form to be completed by all parents and kept in confidence by the school head.
Ensure that a triage point is identified and well-marked at the entrance where everyone gaining access to the school is screened for high temperature, requested to wear masks and perform hand hygiene.
Ensure that classrooms are well ventilated with a minimum of 1metre sitting arrangement.
Ensure that all staff, visitors and students above 6 years wear face masks at all times.
All schools must identify a section that can serve as a sample collection site.
All schools must ensure that there is sufficient access to running water, soap and handwashing facilities.
Staff at sickbay should be trained and provided with required PPE.
Schools should ensure that waste from the sickbay and used face masks are separated from general waste and safely disposed of.
Ensure that holding/sick bays can be used to manage asymptomatic cases for boarding students and that for day students, a response protocol is in place to transmit students who are ill or test positive to the nearest designated hospital facility.
State Ministries of Health should ensure that all schools are in close communication with the Local Government Rapid Response Team, State Epidemiologist and other health officials at all times. These groups should collaborate on school-related response activities.
All schools must have a communications plan to inform parents, in the event of a COVID-19 confirmed case.