FG discards July rumours, gives new update on school resuption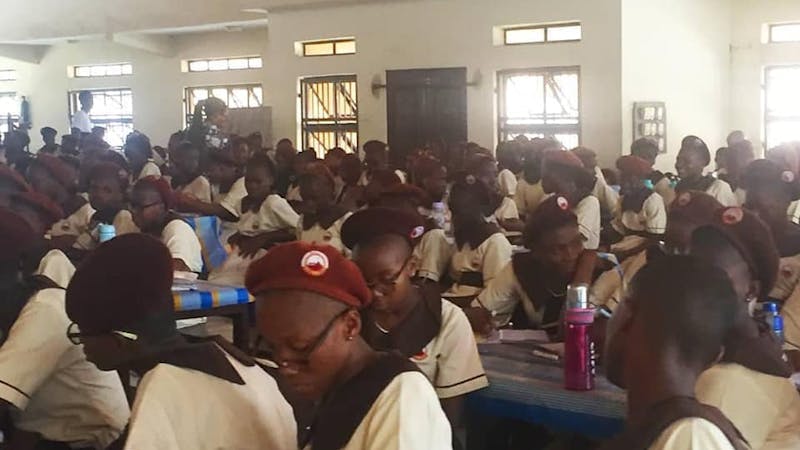 Federal Government has warned Nigerians to discard the rumours making round that school resumption is July 20th.
The ministry of education in a statement on Thursday, evening, June 4th debunked the information stating that the news did not originate from any of its media channels.
The ministry however disclosed that there is no fixed date yet for school resumption across the nation.
However, since the closure of school since March, different rumours have been making rounds on the resumption date for schools.
Rumour once had it that school will resume on May and another rumour carried it to be June.
Reacting to the news, The Federal Government, through its Minister of Education Adamu Adamu, has asserted that all schools will remain close for the moment until further notice.
Adamu warned against the resumption of schools at all level, stressing that they remained closed as a means to curb the spread of coronavirus pandemic.
The circular reads: "Further to our earlier circular, FME/PSE/HE/1041/C 1/Vol.1/137 of 19th March 2020, this is to confirm that all schools shall remain closed as we monitor developments on the containment of COVID-19.
The Minister of State for Education, Emeka Nwajiuba also explained that the federal government would adopt a model that ensures all students don't return to school at the same time.
According to Nwajiuba, "The plan entails adopting a two-shift system and allowing those who will write exams to return earlier than others."
He also disclosed that the federal government is looking forward to having sanitisation booths. "We are also looking at having sanitisation booths working with NASENI.
"It is a forewarning to private and State governments to ensure that these things are put in place before schools can reopen.
"We may have classes in the morning and classes in the afternoon so that we will have the whole of the infrastructure divided provided they can serve us.
"I am not sure we will have classes at night. But we can do with morning and afternoon for now," he said.
However, the presidential task force a few days after lifting the ban on religious gathering has given a hint that inter-state travel may resume from June 21.
Sani Aliyu, who is the national coordinator for the presidential task force on Covid-19, announced this on Tuesday, June 2, during the committee's briefing in Abuja.