Teachers seek for increase of allowance from FG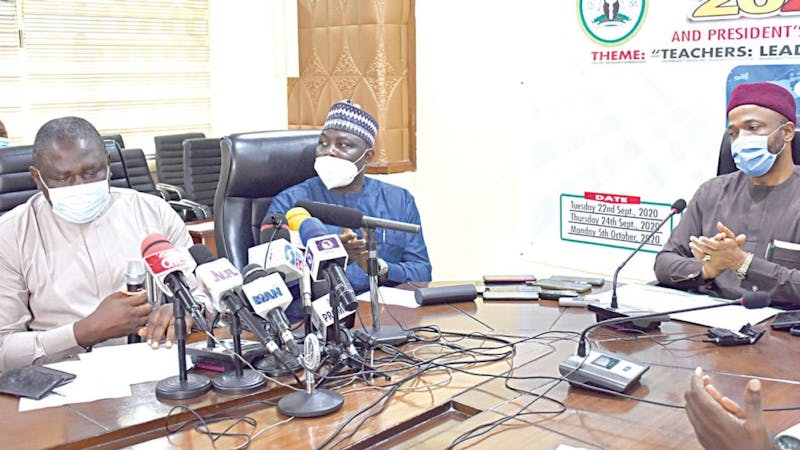 The Nigeria Union of Teachers (NUT) has called on the Federal Government to increase the allowance of teachers and education officers.
The President of the union, Dr Nasir Idris, made the plea in a press conference on September 22, 2020, in Abuja during a meeting for the upcoming 2020 World Teachers' Day (WTD) on October 5.
Idris urged the government to use the Teacher's Day to look into the progress and development of teachers.
He added that the government should also look into the well being of teachers and help them in making their jobs easier and comfortable.
"This year's WTD provides us another opportunity to take stock of the developments in the education sector, " Idris said.
"We will not hesitate to encourage the minister to redouble efforts to enhance the welfare of teachers and to achieve the desired results in some thorny areas."
Idris also demanded a pay raise for teachers and education officers to boost them.
In the meeting, the Minister of Education, Mallam Adamu Adamu, disclosed that over 774 teachers would benefit from the President's Teachers and Schools Excellence Award (PT&SEA) which might be used to mark the World Teachers' Day.
Minister of State for Education, Mr Chukuemeka Nwajiuba, who represented Adamu in the meeting, added that the President's Teachers and Schools Excellence Award is focused on promoting the welfare of teachers.