UNILAG visitation panel receives 21 memoranda before closed-door session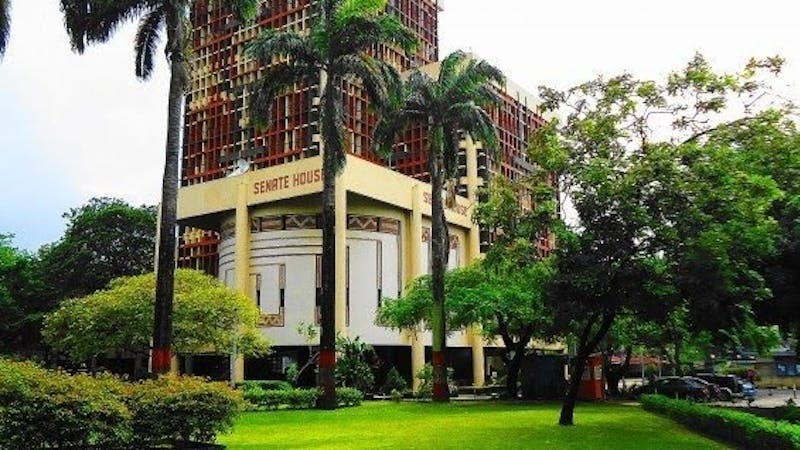 The UNILAG visitation panel yesterday held over four hours meeting after twenty-one memoranda were submitted to the panel at the Council Chambers.
The 21 memoranda were dropped into the provided box in front of the University of Lagos' Council Chambers.
This was just before the visitation panel set up by the President, Major General Muhammadu Buhari went in for its closed-door meeting, which lasted for over four hours.
The panel led by Professor Tukur Sa'ad has two weeks to submit its report.
According to the Punch News report, about five policemen from the Sabo Police Division were stationed at the entrance t the Council Chambers to keep off unwanted guests.
The news reporters also noted calmness in the school environment while the meeting lasted.
A letter signed by the Secretary to the Panel, Mrs. Grace Ekanem, on Thursday had requested that the memoranda be submitted to the panel on or before 2 pm on Monday.
At precisely 2 pm, the box was emptied, and no new memorandum was accepted.
During an emergency meeting last week, Prof. Folasade Ogunsola was nominated the acting Vice-Chancellor by the UNILAG Senate and was confirmed by the Governing Council on Tuesday during a virtual meeting presided over by the acting chairman, Dr. John Momoh.
Also, last week, the Federal Government has directed that the university's pro-chancellor and Chairman of the Council, Dr. Wale Babalakin, and the Vice-Chancellor, Prof Oluwatoyin Ogundipe take themselves off official duties pending the outcome of the investigation by the visitation panel.