10 things you should know about season 5, 2020 BBNaija winner, Laycon

By Emeh Joy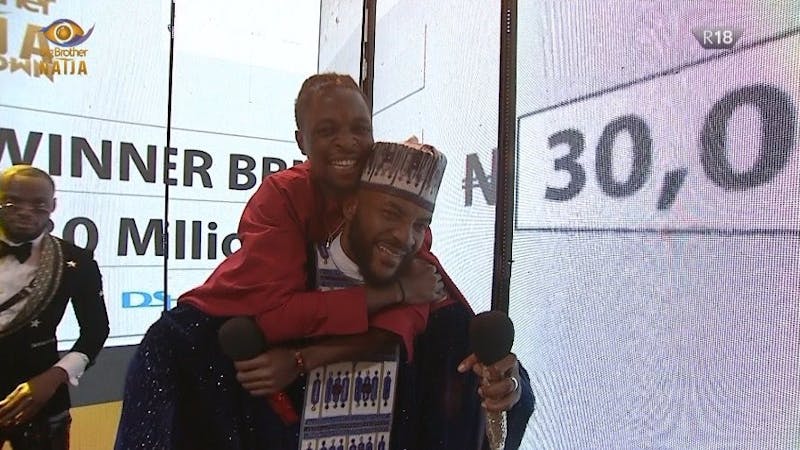 One of the biggest reality TV Shows in West Africa, the Big Brother Naija came to an end yesterday with one of the housemates, Laycon, emerging winner of the grand prize of N85 million.
The five finalists who made it to the end of the show include Laycon, Nengi, Dorathy, Neo and Vee. Already, 15 housemates had been evicted in the course of the show.
In the vote for the final eviction and last stage of the show, Laycon got 60 per cent of the total votes cast by viewers. Thus, beating the other housemates, including Dorothy, who had the second-highest votes with 21.65 per cent of the votes.
How viewers voted for the final lapse of the 2020 BBNaija show which had Laycon emerge as the winner
Here are ten things you should know about this iconic fellow, Laycon.
1. Laycon's real (full) name
Many viewers don't even know the real name of the BBnaija housemates. The winner of season five of the Big Brother Naija reality TV show is Olamilekan Agbeleshe, a.k.a Laycon.
For those wondering about Laycon's religion, Laycon never made mention of his religion while on the show. However, a post published on Opera News said Laycon's Muslim name was mentioned in Vanguard Newspaper when he was signed into a Fierce Nation Entertainment Company in 2019.
According to the post, Laycon's full name is "Olamilekan Agbeleshebioba Massoud Al-Khalifah". Perhaps, Laycon's religion is Islam. According to Wikipedia, Laycon's Islamic name, Massoud, means "fortunate", "prosperous", "happy".
2. Where is Laycon From?
BBNaija Laycon is from Bajuwen, Odeda in Ogun State. However, Laycon was born and also raised in Lagos State, Nigeria.
3. How old is Laycon?
The young, energetic housemate of the season five BBNaija show, Laycon, is 26 years old.
4. Which school did Laycon attend?
BBNaija Laycon attended the University of Lagos. He graduated with a second class upper degree in Philosophy. 
Laycon graduated with the 2015/2016 set.
Many have also asked questions like, "Which secondary school did Laycon attend?" No information is currently available as regards that. However, Laycon attended his secondary school and primary school in Lagos state.
In a post by the Spread.ng, former BBNaija housemate Khloe revealed that Laycon attended secondary school. She said Laycon was her schoolmate and friend.
If that is the case, it probably means Laycon attended Lagos State Model College - Meiran because that is the secondary school that former BBNaija housemate Khloe attended, according to EverybodyWiki.
5. What is Laycon's career?
Laycon is a music artist, a songwriter and a rapper. According to him, music had always been his passion, as he started rapping at an early age. Laycon was already into music even while schooling.
Laycon's song, "Fierce", which featured Reminisce and Chinko Ekun, was on MTV Base Top 10 charts for six months.
6. Laycon's Fan base growth
During the Big Brother Naija show, which lasted for about ten weeks, Laycon gained a massive number of fans and supporters from different parts of the country. Laycon, within three weeks of the show, gained the attention of many as he was touted as one of the most intelligent and most talented housemates in the house.
The love for Laycon could also be noted in the drastic changes in his social media accounts. His official Instagram page went from less than 4,000 followers to over a million. His Twitter account, on the other hand, currently has over 300,000 followers.
The official Instagram account of BBnaija Laycon is @itslaycon. For Laycon's official Twitter account, it bears the same name as his Instagram handle, @itslaycon
Olamilekan Agbelesha a.k.a Laycon emerged winner of the 2020 Big Brother Naija show, season five as 60 per cent of the votes from viewers went to him.
7. BBNaija Laycon's sole purpose of auditioning for the show
According to Laycon, his primary aim of coming to the Big Brother Naija Reality TV Show was to promote his music single, "Fierce".
8. Laycon's relationship status
Laycon is not married. His relationship status is single as he never made mention of having any girlfriend outside the house.
9. Laycon's celebrity support
Laycon was one housemate of the 2020 BBNaija show who had lots of support from celebrities. Layco had support from Teni D Entertainer, Eniola Badmus, Nkechi Blessing, Odunlade Adekola, Samklef, Broda Shaggi, Yul Edochie, Toyin Lawal, Anita Joseph, Vector and Reminisce, amongst others.
These celebrities expressed their support for Laycon and, in various ways, campaigned votes for his win.
10. BBNaija Laycon's net worth
Are you wondering BBNaija Laycon's networth? Well, before he emerged winner of the show, Laycon's exact net worth was not known. However, different reports made speculations regarding Laycon's networth.
For instance, a post on Aschoolz Celeb said Laycon's net worth is $7,000. Another post on austinemedia.com, which calculated his net worth based on the value of his music, said Laycon is estimated to be worth over $50,000.
However, since he emerged winner of the Big Brother Naija show, we all can say for sure that BBNaija Laycon is worth as much as N85 million and even more!