Top 20 shocking, hilarious quotes by Mummy GO about hell
When did you read your bible last? Sit tight; here are the top 20 shocking quotes by the latest Nigerian preacher Mummy GO that will make you check your bible.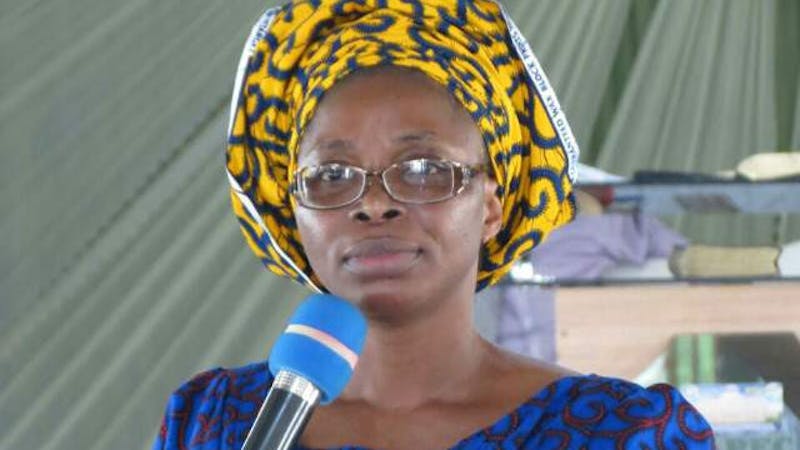 Evangelist Funmilayo Aka Mummy GO has topped trending searches on google for her controversial sermon on hell and heaven.
A commonplace with social media trends, Mummy GO's pictures have been used as memes on various social media platforms. Mummy Go is a vibrant Evangelist, someone whose aura sits well with what Nigerians love - Vibes.
When you listen to her sermon, you will be amazed by her conviction and tenacity as she ditches life-threatening quotes about hellfire and who will be going to hell.
Some individuals have found her sermons annoying while others have had a good laugh from watching her videos on Instagram.
In an interview with news outlet BBC, The 54-year-old "Mummy GO" refuted most of the ideologies spread through her video.
For instance, there are video clips of Evangelist Adebayo saying that most top musicians are in the Illuminati, not real human beings and are candidates for hell.
When asked why it seemed like she was attacking celebrities in Nigeria and around the world.
She said those behind the videos trending on social media were doctored by some people who have been after her for over eight years, adding that they once sent gunmen after her.
"All those videos are edited. Even Lucifer, if he's made a pastor today, will he ever say all those things attributed to me talk less of someone called a holiness preacher? "So, most of those things attributed to me were never said by me. The people behind the trend have been at it for over eight years. Sometimes they make use of magazines. When that didn't work, they sent gunmen after me."
After careful research from Mummy GO videos on Instagram, We have documented 20 shocking "Mummy GO" quotes that will make you check your Bible.
Quotes by Mummy G.O
1. "Any tongues that you can speak when you like to speak are not from God."
2. "If you put on Jeans(guys), you are promoting the antichrist to come."
3. "If you collect the vaccine, no more heaven for you, because the vaccine will change the code in you to another code that is not human being again."
4. "If you love going to parties, you will go to hell because you will eat something abominable."
5. "If you go to America by visa lottery, my dear, there is no rapture for you."
6. "If you like football or you support a club, you are a member of antichrist."
7. "Being a footballer will land you in hellfire. Do not play football if you want to make heaven."
8. "My dear, if you are here and your dream is to become a comedian, I want you to renounce Jesus before that. You must renounce Jesus and reject him. To become a comedian means you're destined for hell."
9. "Where did break dancing generate from? Michael Jackson. He got power from the dead land. What is the land of the dead? Skeleton. Skeleton is not for the living. If you break dance, you're telling God you're dead,"
10. "Check on the highways, most exotic cars are driven by women, any bad car is a man riding it. It is the anger of God, it is a curse for a woman to be feeding her husband and family."
(In regards to women being the head of the house and taking up bread wining responsibilities )
Image credits to Instagram/@official_mummy_go
11. "All of you children telling your parents to buy the handset for you on your birthday, you're asking for the ticket to hellfire."
12. "Wearing earrings is a guaranteed ticket to hellfire."
13. "Some praise and worship are not acceptable in heaven."
14. "By the time you remove o from Hello, what remains? Hell! So I greet you in the morning or you call me and I just mention Hell! It is a language of hell, a slogan of hell.'' 
15. "Those wearing makeup will rot in hellfire."
16 Makeup artists and those who patronize them-are descendants of Jezebel.
17. If you take your children to boarding school, you are a devil."
18. " Any Christian that dies crying without any relief is not going to heaven."
19. "If you want to become a superstar forget about heaven, because to be a superstar you must join Illuminati." "Anyhow you cut your hair that your scalp shows is a sin." 20. "Silver and Gold is an abomination, if you keep on putting abominations on your body will you be raptured?
Image credits to Instagram/@official_mummy_go
The clergywoman defended most of her absurd claims in an interview with BBC saying her focus is to ensure that people avoid things that send them to hellfire.
"My message is to ensure that people make heaven. I want them to avoid things that will prevent them from making heaven, things that will send them to hellfire. My message also prepares people for the rapture because Jesus is coming back, whether people believe it or not. 
"Apart from the message I deliver, God is doing healings and miracles as we get testimonies from all over the world.
Other controversial statements from Evangelist Funmilayo are:
"The first attachment on earth, I produced it. The name is Amigo. And we're the ones that have the company that produced it."
Women who plait attachments and wear trousers will go to hell Because God has warned that women shouldn't wear that which pertains to men and vice versa.
Drawing a tattoo on your body will lead you to hell.
Guys with beards, dreadlocks and unusual hairstyles won't go to heaven